Starting operations in 2002, Mekong Express is one of the most famous and fast developing passenger bus brands in Cambodia. This company hosts daily services to main places in the country, making the capital city, Phnom Penh, as the center of the network of transport. Indochina travel Cambodia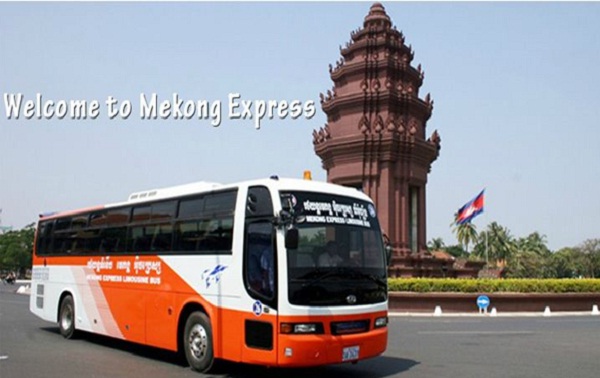 Not only well known for daily routes in Cambodia, Mekong Express is also famous for having a mark border service between Vietnam and Cambodia, linking Ho Chi Minh City with Phnom Penh in 5.5 hours by VIP Van and in 6.5 hours by Limousine Bus. This time containing of going through emigration procedures at the international border gate of 'Mộc Bài – Bavet'.
Being a bus company in Cambodia, Mekong Express has an excellent website with maps of all their bus stations and offices where you can find schedules together with prices. Mekong Express runs throughout Cambodia and Ho Chi Minh in Vietnam but only between the popular tourist destinations including Sihanoukville, Phnom Penh, Poipet, Siem Reap, Battambang and Ho Chi Minh City. They operate in Phnom Penh from their head office and Orussey, so a little bit difficult to know what starting point of each bus is but you can find all on their website.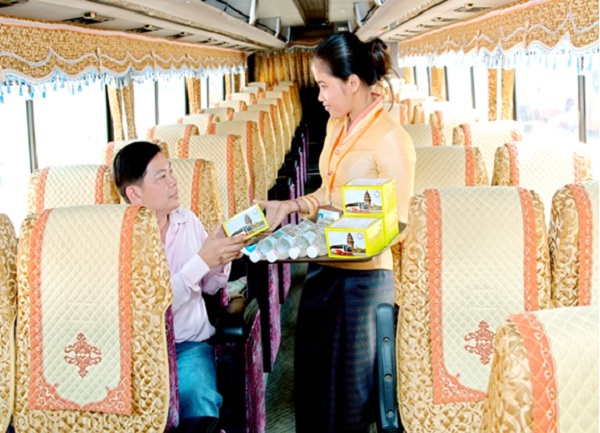 Since April 2012 the company has operated only with VIP Vans (Toyota, Ford) with 10 seats between Phnom Penh and Sihanoukville. When VIP Van starts in Sihanoukville, it will continue to Phnom Penh with the large bus to any other destinations. Only between Sihanoukville and Phnom Penh do the VIP Vans operate. Mekong river cruise Cambodia
The main office and bus terminal is 1 km northern of the bridge right riverfront. Orussey market is a 15 minutes Tuk Tuk ride into the middle of the city. The office in Siem Reap is one kilometer up the road from the pub street, the bus terminal in Siem Reap where the busses run is located about 5 km eastern near the 'National Highway 6' to Phnom Penh.
On every bus, free wireless Internet access with speeds from 2-4 Mb and unlimited data is available, so you will always keep in touch during your trip. On all buses, each seat is conveniently equipped with lap seat belts for your safety. Safety belts are even equipped on your sleeping beds. A free Blue Pumpkin pastry on the long haul trips to tide you over until lunch together with water and cold towels is available too.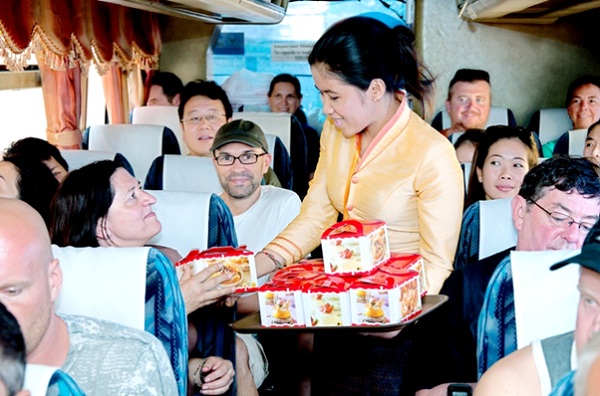 Because giving up one row of seats on each bus, the Mekong Express bus has more legroom than its competitors so that you could feel more comfortable. Often taken for granted, but not always guaranteed when traveling in Cambodia, air conditions keep nice cold air in all buses will make you comfortable the whole trip. The Mekong Express has got you covered with passenger belief insurance through the provider Infinity Insurance.
On all buses, they install the GPS units to monitor driver performance and immediately send notifications in case it has any troubles. All buses run on the cleanest burning diesel fuel disposable in Cambodia from the petrol provider Total Cambodge.
Travel lovers.
Read more: