Mekong River is becoming well-known to visitors from all over the world for the beautiful places and amazing experiences. This river has brought human closer to Mother Nature, connected people living around it and inspired them with cultural values.
Mekong River is considered as one of the most beautiful rivers in the world. Traveling by boat along Mekong River, tourists will be impressed by the sights on two banks of the river such as people's serene daily living, busy floating markets with a lot of fresh tropical fruits, enormous rice paddies in the South of Vietnam and antique temples, especially Angkor Wat in Cambodia, one of the world's seven wonders. Moreover, watching sunset on Mekong River at the moment of reconciliation between day and night may be an once-in-a-lifetime experience of the visitors. Travel Indochina
Mekong River is home to many ethnic groups such as Lu Mien, Karen (Thailand, Myanmar), Khmer, Cham (Vietnam, Cambodia), etc. Thanks to this diversity, the region's culture and cuisine is various but very outstanding. Visitors will immediately feel this by observing and experiencing festivals celebrated by local people. If coming to this region in the beginning and middle of April, visitors will have a chance to take part in New Year festival of Khmer people, the most important event in a year. This festival happens in three days to gratefully say goodbye to the old year, hopefully welcome and celebrate the new year. There are many traditional activities in this three-day festival which attracts thousands of visitors annually. Tours in Vietnam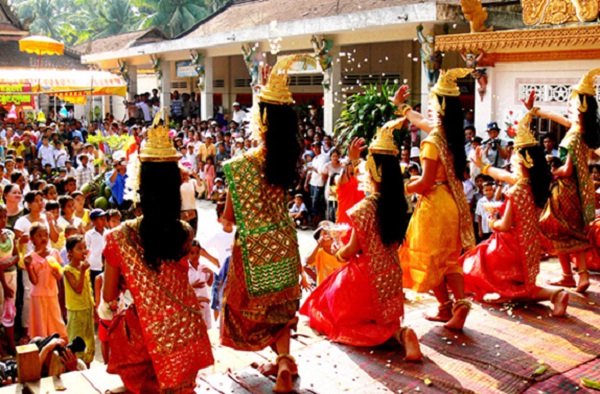 The river is where many cultural heritages originates. For example, Lao dance performance which is popularly shown in weddings and festivals by Lao people along Mekong River. A dance performance will have couples of dancers moving around and exchanging eyes contact with each other.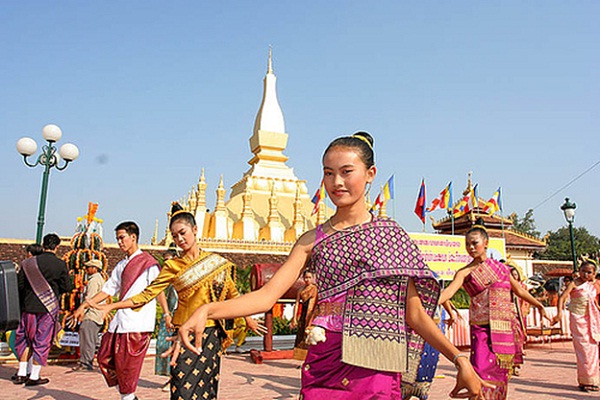 "Cai Luong" in the Southern Vietnam is another unique musical arts rising from Mekong River. "Cai Luong" is a kind of telling story with dialogue and singing part. People express their emotion and feelings in family and social relationships through the lyrics which makes this singing easily touch viewer's souls.
When mentioning the cuisine of this region, domestic and even foreign visitors will get very excited and overwhelmed with many delicious and special dishes. In Southern Vietnam, coconut tree is planted along Mekong River a lots and it becomes the main ingredient of many meals because almost every part of it can be used to cook a perfect dish. Some famous dishes are steamed coconut rice, coconut and marine salad, coconut candy, etc.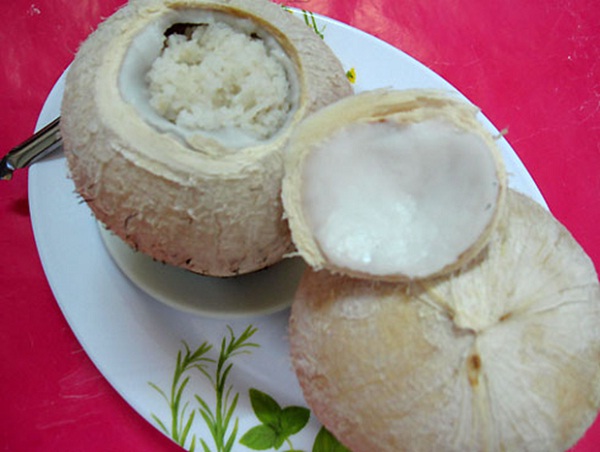 Mekong River is the habitat for many kinds of freshwater fish. Taking advantage of this benefit, Thai people create a dish called "Plah Ka Pung Neung Manow" which is steamed fish in lemon chili soup. This dish promises to make you delightful at the first try.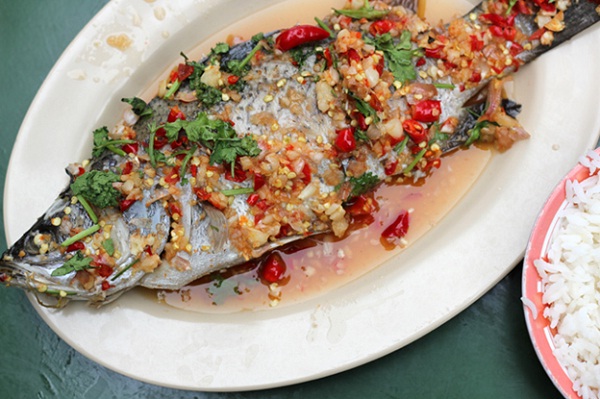 Traveling to Mekong River, visitors will feel that they are at the heart of a real Southeast Asia through a lot of experience in beautiful sightseeing, outstanding culture and amazing cuisine. Mekong tourism promises to brings totally new feelings to tourists from all over the world. Please come, visit and experience the unique!
Asia Travel.
Read more: