With an affordable rate, you can enjoy airy cabins, a well ventilated compartment and the world class services offered by the captain, one mechanic, one sailor, the chief cook and one guide to have once-of-a-lifetime excursion with the Authentic Mekong Cruise. Let's see places that Authentic Mekong Cruise takes you to!
Cai Be
Only 70km from Ho Chi Minh City, Cai Be is a small yet charming small division of Tien Giang Province famous for a lot of colorful fruit and vegetable gardens, numerous small canals inviting a sampan discovery tour, some of which are overgrown by lush greenery.
In Cai Be region, where there is much more water than land, not cars or motorcycles but boats are used as the most common means of transport. And typical for the regional water culture is Cai Be Floating market, where sellers, buyers and tourists make deals or purchases while still sitting on their boats. If you have never visited a floating market, it's time to go! Once getting embarkation, travelers will definitely be overwhelmed by the colorfulness of uncountable number of fresh tropical fruits on sale and the excitement of the atmosphere here. This market is not only the place to go for fresh fruits and farmers' agricultural products but also an ideal destination for travelers to do sightseeing, to observe locals in their everyday trading activities, to witness daily life in the watery world and to take photo of them as well as the Catholic cathedral in the background of the floating market.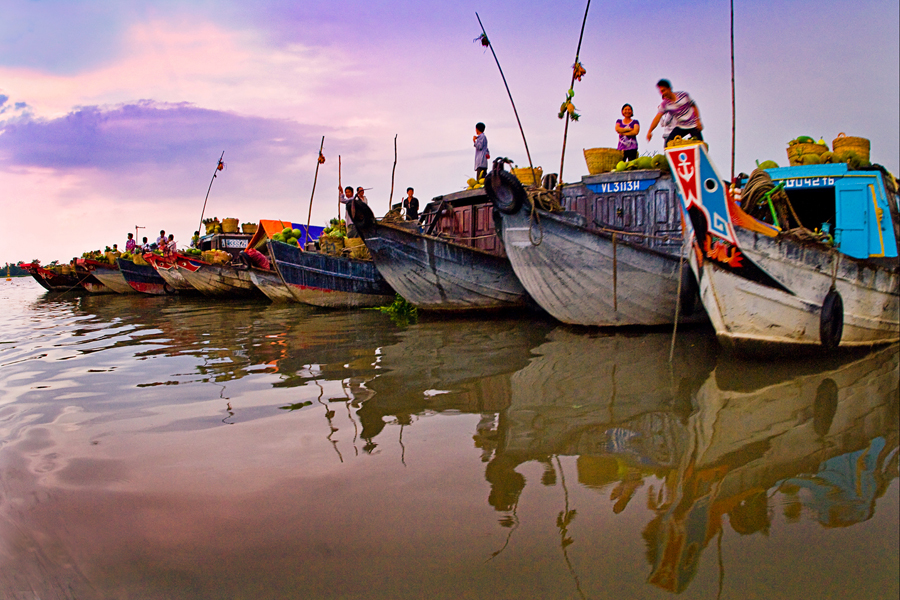 Unfortunately, as trade is shifting more and more into modern central markets, the floating market of Cai Be is getting smaller every year. Let's plan your trip as soon as possible to see this floating market at its fullest charm!
To get more information, you can click: Indochina travel agency
Besides Cai Be floating market, you can also pay a visit to a beautiful ancient traditional house, a French church built in 1935 and a traditional craft village, where you will see locals make many kinds of sweet snacks such as: coconut candy, pop-corn, pop-rice, rice paper and honey and be invited to enjoy green tea and some hot sweets. On a journey with Authentic Mekong Cruise, you will also have a chance to see fishermen cast their nets into the river and therefore, know more about the local life in the Mekong Delta.
Sa Dec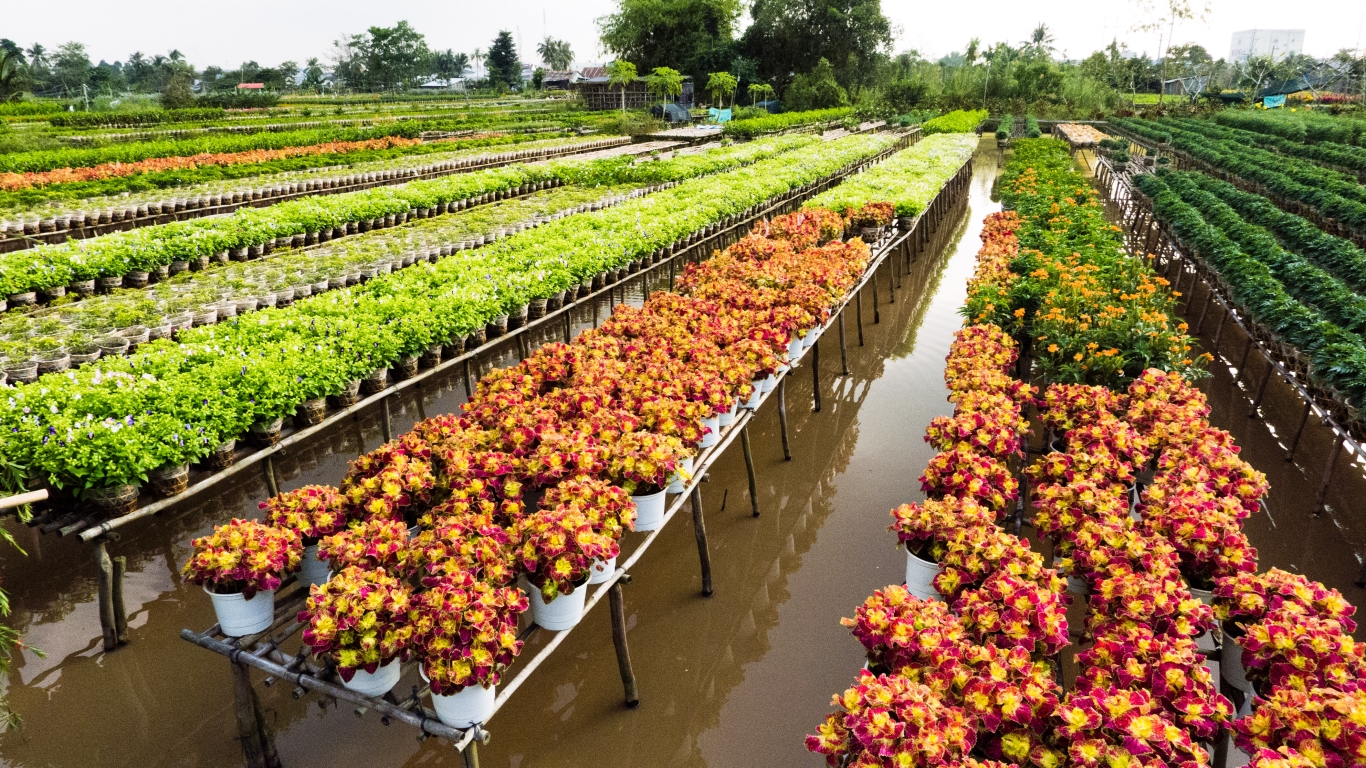 Comparatively peaceful with tree-lined streets and fading colonial villas, old market, as well as many old mansions and merchant homes, ringed with orchards and flower markets, Sa Dec, which was once called The Garden in Cochinchina, is a true hidden gem in the Mekong delta. On an excursion to this romantic and charming little town, which has specialized in flowers for more than a century, Sa Dec flower village should be the first stop. Here, everywhere you look at any time, you can find 50 kinds of roses of all colors and aroma, priceless hundred-year-old bonsais with beautiful and uncanny forms created by theses skillful, industrious, talent hands of artisan-artists.
Another must-stop is Sa Dec colorful market, where you can sample many local food specialties, admire the extraordinary view from the river as well as take a closer glimpse into Sa Dec's lifestyle.
 Long Xuyen – The Second Largest City in Mekong Delta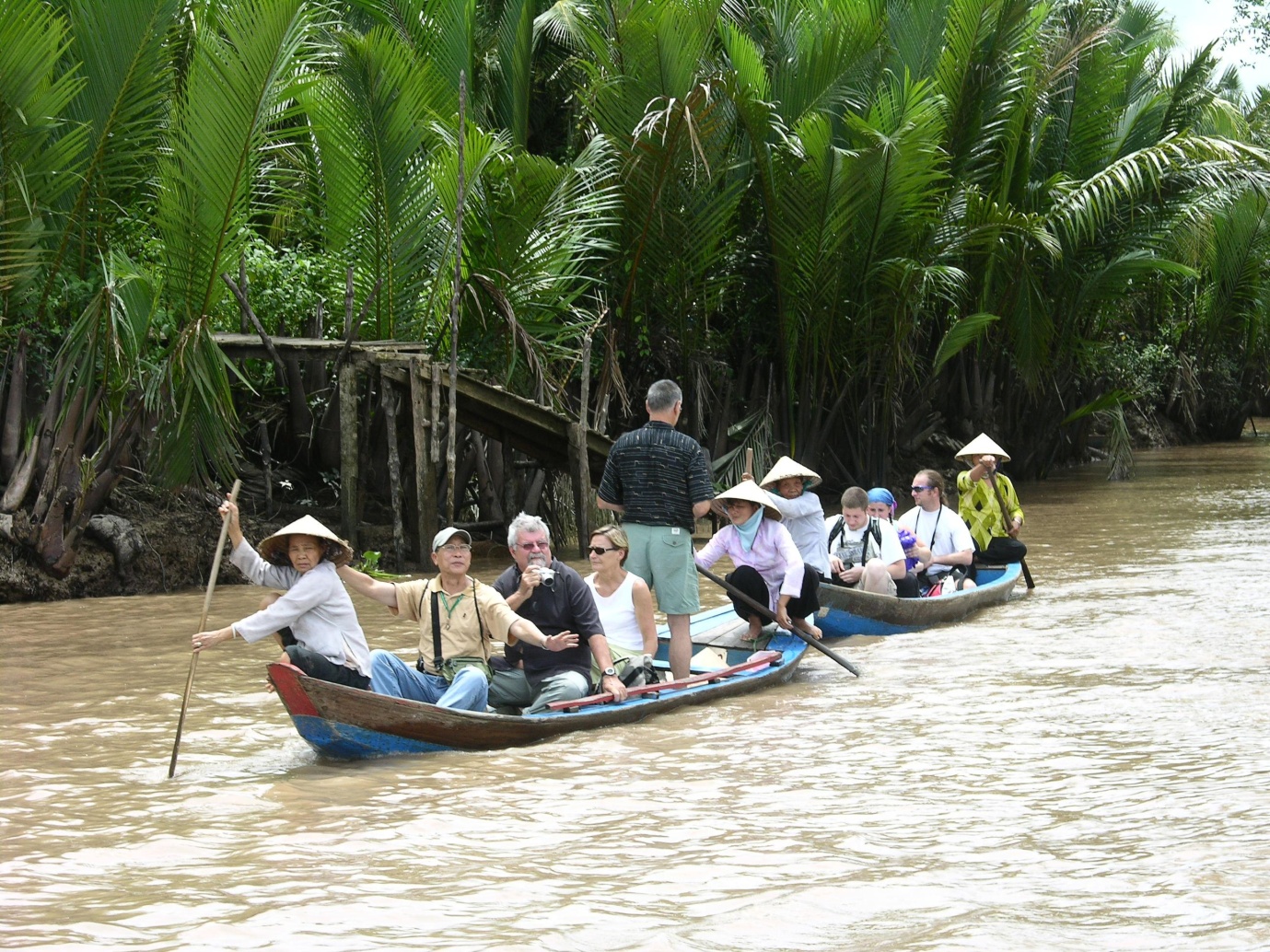 In the second largest city in the Mekong Delta, you will be charmed with the colorful beauty of many banana, durians, jackfruits' groves in Cho Moi District; discover the local waterways to get an interesting in-depth into the local lifestyle through a visit to the authentic villages and magnificent green gardens; visit Long Xuyen Catholic church outstanding for its modern architecture; Long Xuyen floating market; sample basa fish or sweet Thot Not coconut milk.
See more:
Asia Travel Lover