The Municipal Theatre of Ho Chi Minh City, also known as Saigon Opera House, is an opera house in Ho Chi Minh City, Vietnam sitting in Lam Son Square at start of Le Loi Street. It is an example of French Colonial architecture in Vietnam.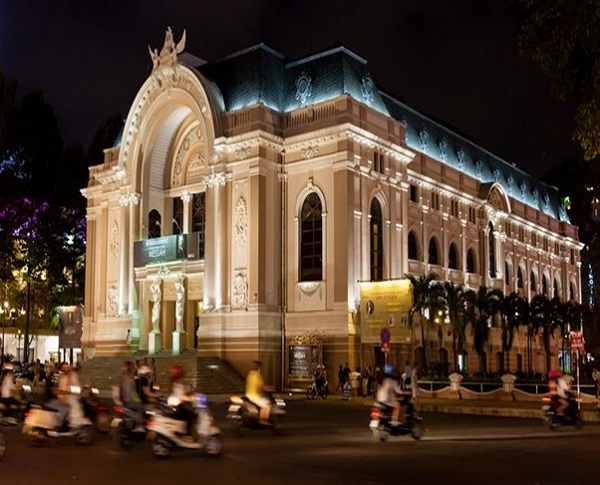 Built in 1897 by French architect Eugène Ferret as the Opėra de Saigon, the building was used as the home of the Lower House assembly of South Vietnam after 1956. It was not until 1975 that it was again used as a theatre, and restored in 1995. Indochina travel Vietnam
It features a pair of white statues of girls at the gate, chandeliers, bronze statues that are placed at the stairs, a stone veranda, an audience hall that has the capacity to hold 1800 people at a particular time and rows of statues on the two sides of the theater.  All of applied ornament, balustrades, cartouches and roof were taken from France. These features reflect the French style and speaks volumes about the French architecture. Its architecture is dominated by a flamboyant style with omnipresent embossed patterns. People can easily recognise similarities between the façade of this building and the Petit Palais, which was built in the same year in France. Additionally, all the inscriptions, décor, and furnishings were drawn by a French artist and sent from his nation. Bassac cruise Mekong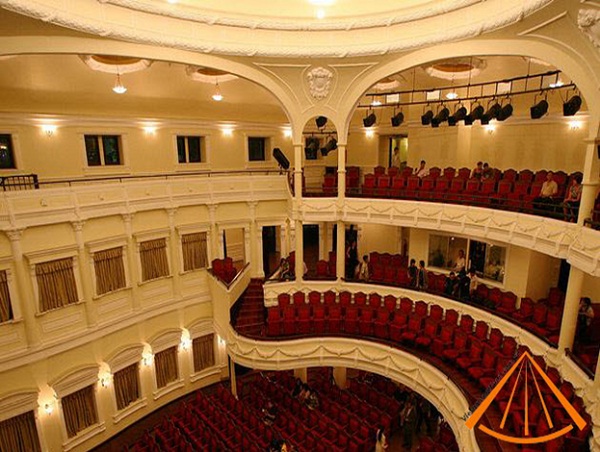 The Municipal Theatre hosts the Ho Chi Minh City Ballet Symphony Orchestra and Opera and therefore a variety of traditional and classical performances are staged there. Closely associated with the city's history, the Municipal Theater is undoubtedly the emblem of Ho Chi Minh City and a popular tourist attraction.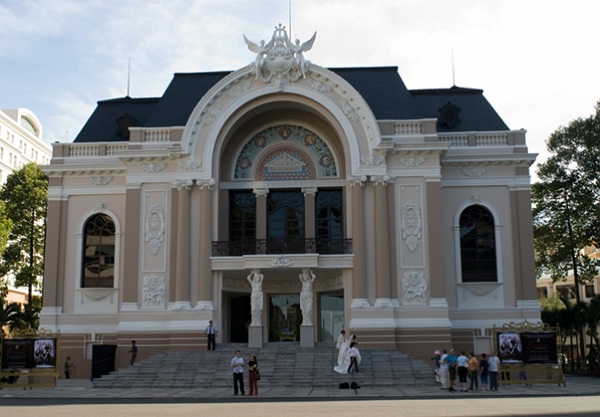 The theatre was renewed with new materials and equipped with state-of-the-art electric appliances, light and sound systems and fire and safety equipment. With a rotating stage and a 800 – seat hall, the theatre meets the required standards for various artistic forms such as singing, music, dancing and traditional and modern dramas. With one ground floor and two upper storeys together with 1,800 chairs and soothing atmosphere of the great sound and light, The Great Museum of The City has been evaluated as the most ideal and professional place with excellent services by both local and foreign guests. Moreover, this house – the brightest building of Ho Chi Minh City – is also one of the exciting destinations which no one should miss when visiting this city.
The Municipal Theatre in Ho Chi Minh City is a place lovers of culture, history and architecture will be delighted to discover.
I Love Vietnam.
Read more: