Siem Reap is one of the most famous cities of tourism in Cambodia. Each year, millions of tourists from all over the world visit here, mostly to see and contemplate the beauty of Angkor Wat Temple. Besides, Ta Prohm is also an ideal place which is known as the main scene of film Tomb Raider. In particular, when coming here, you will have chance to pass the rocky ancient bridge which was established more than 1000 years before. Travel  to Siem reap  with:  Indochina travel Cambodia
Therefore, why don't you spend time traveling Siem Reap to have interesting experience? However, when coming here, you should pay attention to where to stay to enjoy a complete journey! The followings are some useful suggestions for you about some places to stay in and around Siem Reap.
New Angkorland Hotel- an ideal place for you in Sieam Reap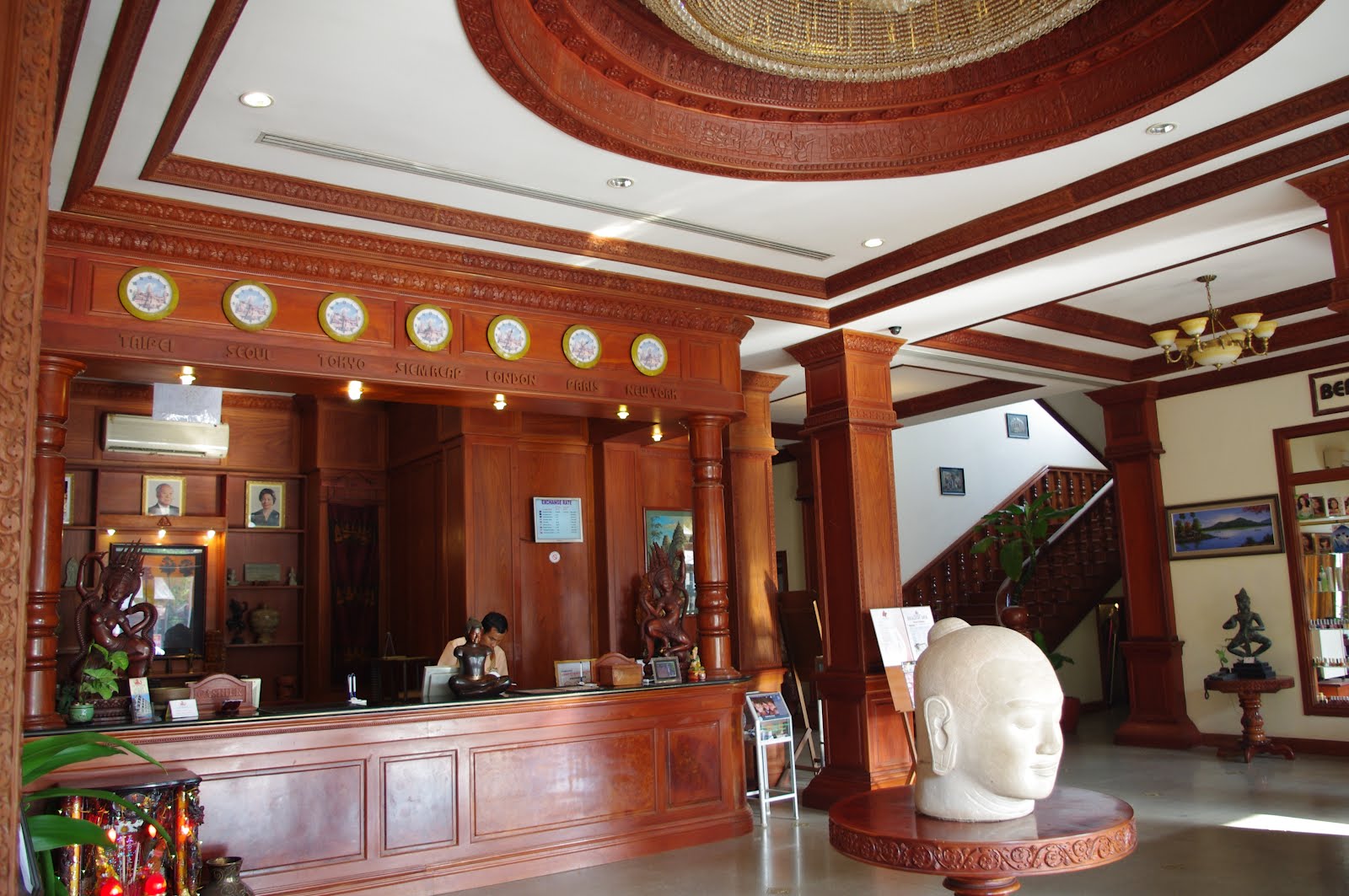 New Angkorland Hotel is located in the center of Siem Reap which supplies every rooms with satellite televisions. This accommodation also has outside swimming pool, free wifi and parking lot. All the rooms here are very special with wooden floor, private bath tub and many other modern devices.
This is also an ideal place for you to entertain. If you want to listen to music, especially local music, it will supply you with DVD player with not very high cost. Moreover, you can have physical health training in Gym room or relax in coffee area. Furthermore, if you have children, New Angkorland Hotel can support you.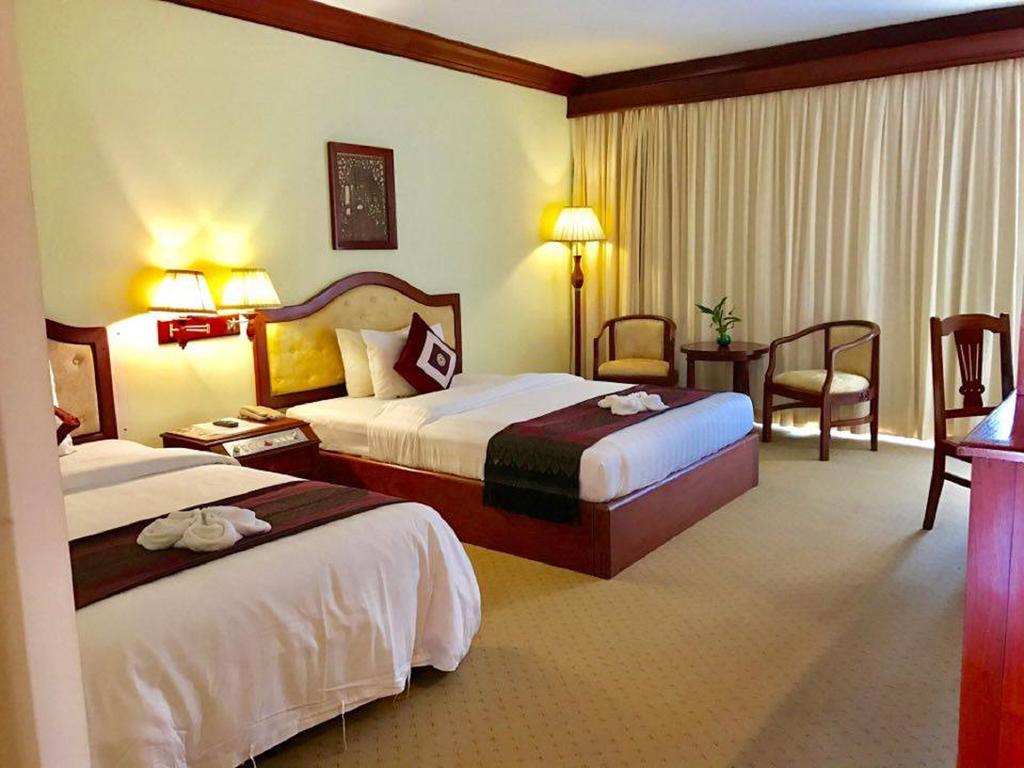 Another thing is that the food in this hotel is very delicious which is appreciated by many tourists. Coming here, you will have chance to try many special food of Cambodia as well as some famous dishes in the world. Travel to Cambodia
Advisor Angkor Villa- a green hotel in Siem Reap
Advisor Angkor Villa supplies the rooms with the style of traditional Khmer in Taphoul which is only about 900 meters far from Old Market and Pub Street. Therefore, it will be very convenient for you to move between these places. Moreover, this beautiful hotel is about 7 kilometers far from Siem Real International Airport and 5 kilometers farm from Angkor Wat Temple- the heritage of the world.
This accommodation supplies massage service, bicycle- hiring service and washing one. All the rooms of Advisor Angkor Villa are equipped with air conditioner and fan. Moreover, it also include cable TV, closet, living room and so on. In particular, the pure water is free for you to drink.
Freedom Hotel- an interesting place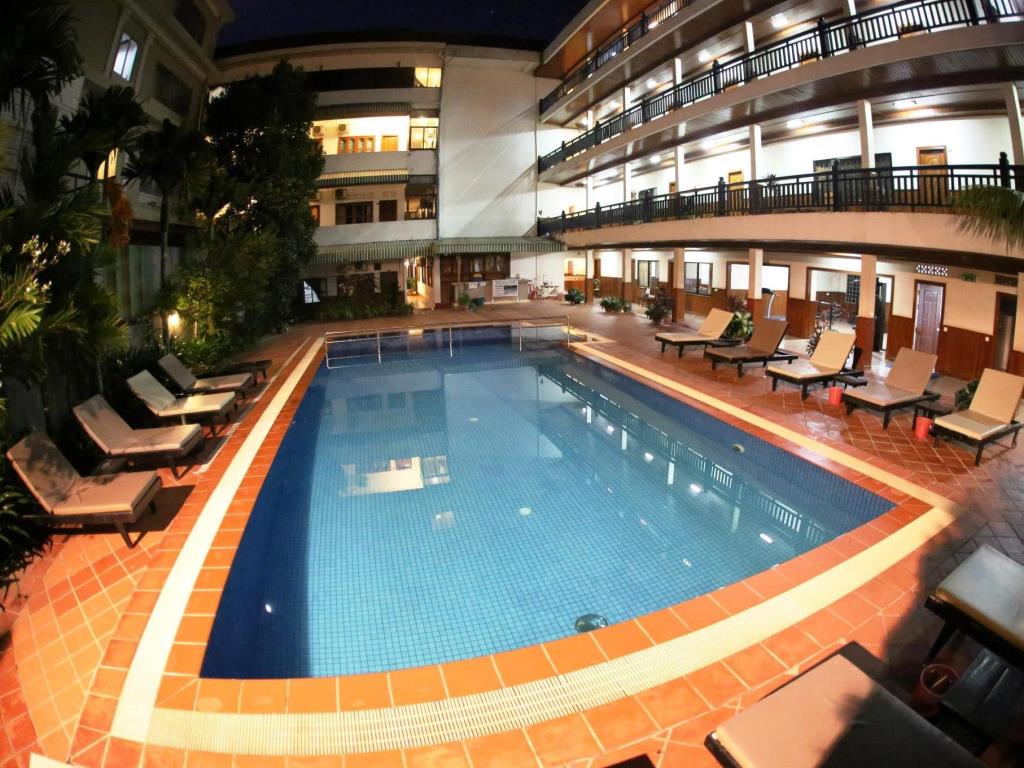 Freedom Hotel is located about 300 meters far from Psa Leu and Psa Samaki market. It is very unique with traditional Khmer in its design. This hotel has an outside swimming pool, a restaurant and a bar. Each of rooms here has wooden floor, cable TV, private bathroom, coffee maker, mini bar and so on. Therefore, it is sure that you will have the wonderful time here!
For any tourists who want to do exercise, you can come to the fitness center to improve your health. Besides, Freedom Hotel can also suggest and help you to book tour or prepare for visiting places of interest around. In particular, if you want to exchange money, you can go to Money Exchange Center in the campus.
Adan World Hostels- a wonderful hotel to stay in Siem Reap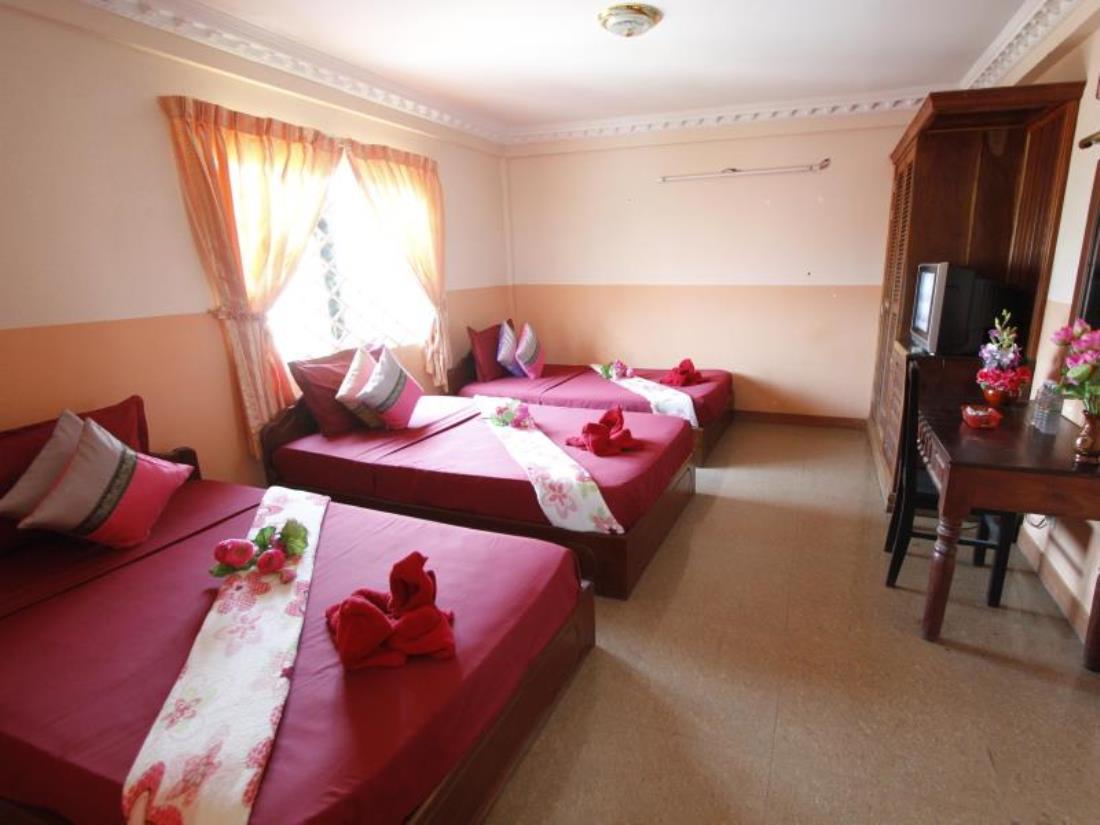 Adan World Hostels is located in the center of Siem Reap city which is only some meters far from Pub Street. Therefore, you can move to this destination by foot to save money. This hotel can also pick you at the airport if you feel embarrassed at how to use vehicles here.
Adan World Hostels also supplies bicycle- hiring service and car- hiring service. This is a good way for you to explore Siem Reap in your own way. It is certain that you can have many exciting memory during the journey! This is also a hot trend of tourism nowadays!
All the accommodations which are suggested for you are the ideal places for you to choose in Siem Reap. You should consider carefully before coming to decision because where to go when traveling is really an important question, especially for traveling abroad.
See more:
IV blogging Team