Enjoying Saigon street food is considered as the greatest thing to do in Ho Chi Minh City. While Hanoi is proud of inventing Pho, one of Vietnam's famous food exports, travelers explore the variety and wildness of Vietnamese cuisine in Saigon. So, what to eat when coming there? Here are my five favorite street foods that you should not miss enjoying. shampoo cruise mekong
Banh Cuon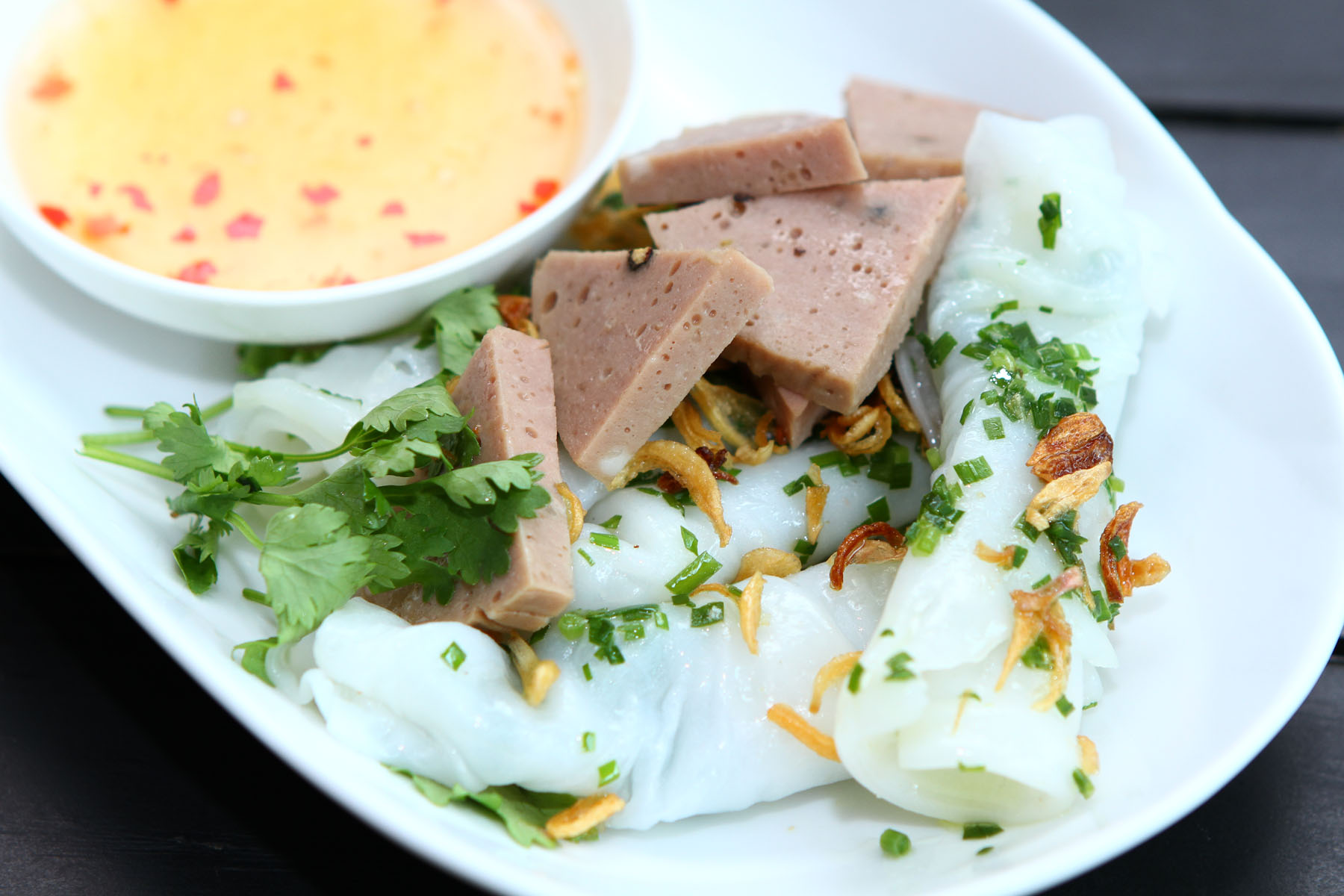 Banh Cuon is an excellent breakfast that you can catch everywhere on Saigon's streets. Although this dish is originally from the north, it's widespread throughout Saigon. To most foreign travelers, watching how to do Banh Cuon is quite fun and exciting. To make steamed rice crepes, the vendor needs to ladle out rice batter on top of the cloth that is stretched over a pot of boiling water. Then fill it with ground mushroom, shallots, and pork before rolling up and cutting into pieces. Banh Cuon is often partnered by bean sprouts, slices of cucumber, and fish sauce. Depending on your taste, just add a suitable amount of chili.
Bun Bo Hue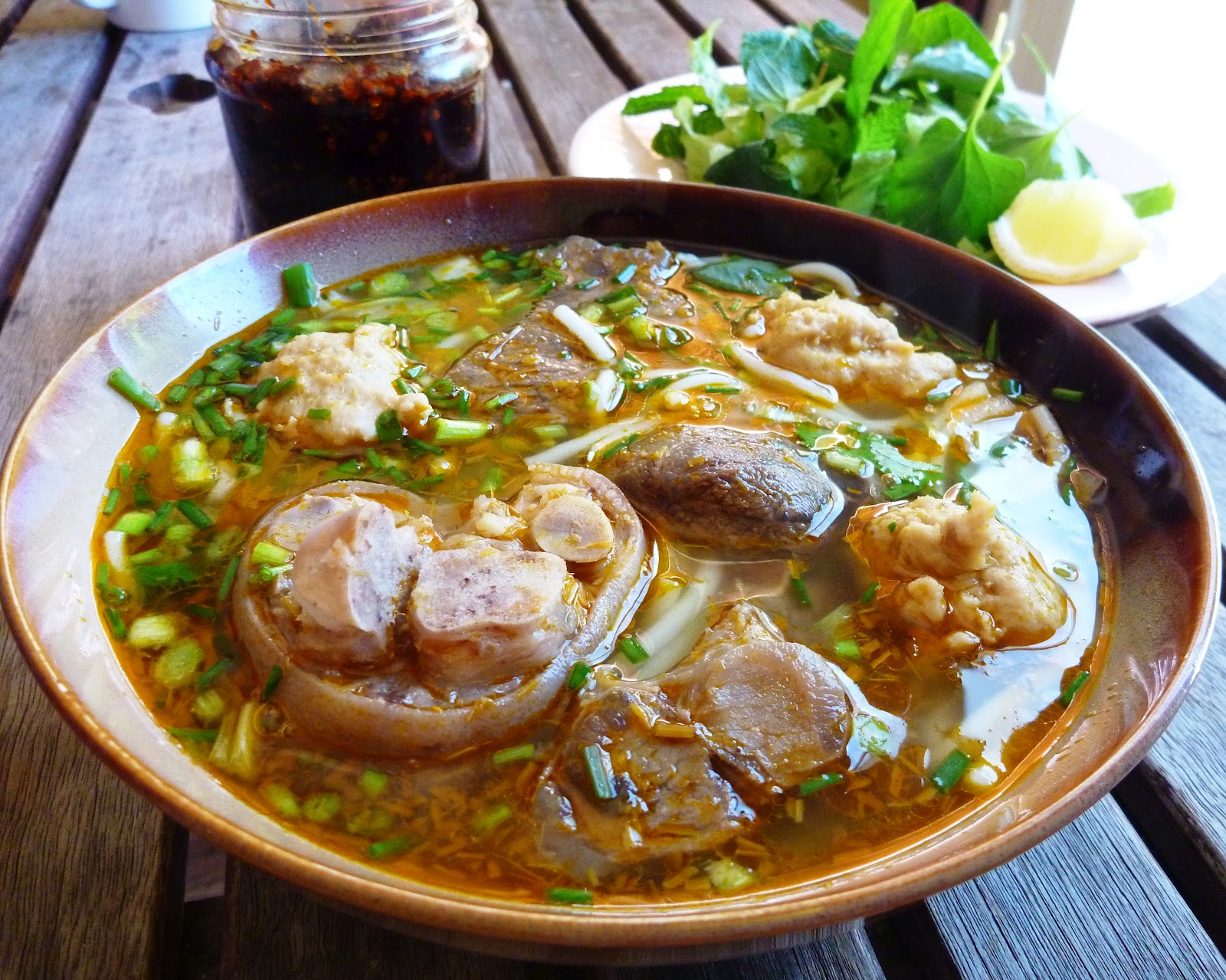 Bun Bo Hue is another kind of noodle soup that originated in Hue – the former imperial capital of Vietnam. It's made of generous slices of beef shank, vermicelli, and paprika/annatto oil while the broth is made with shrimp paste and lemongrass. Continue adding some diced green onion, banana flowers, and basil leaves to keep the freshness to the spice of this former dish. Remember to sample its vigorous and citrusy broth before squeezing lemon or adding chili paste.
Bun Thit Nuong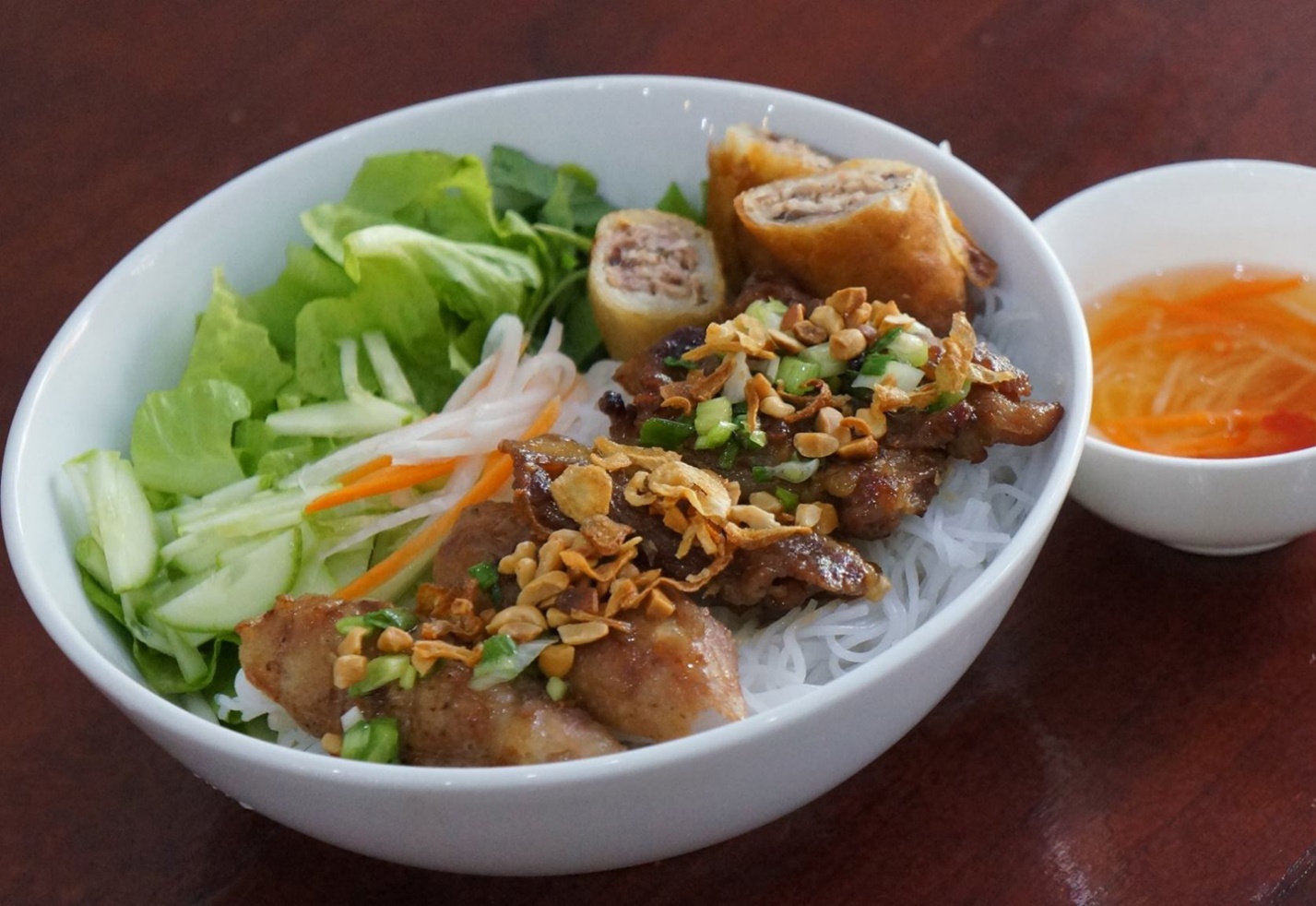 Bun Thit Nuong is described as an excellent combination of a contrast textures and flavors. This dish is served as each layer. At the bottom, there is a small quantity of chopped lettuce and herbs. Then it goes fresh rice vermicelli noodles and some skewers of grilled pork on the top. Finally, pour a salty and sweet fish sauce, a spoon of oily green onions and chives, and pickles over it. The tender, salt, sweet pork and the soft, silky noodle certainly give an unforgettable taste when you're enjoying Saigon street food.
Banh Xeo
A Vietnamese Banh Xeo is a bit of French influence that most people reckon its shape as a crepe or a Thai oyster omelet. Fry a thin layer of batter in a lot of oil and then combine with some ingredients, such as shrimp, onions, pork belly, and some lightly cooked bean sprouts on the top. The foreign travelers can enjoy this dish in any way, such as rolling Banh Xeo in lettuce and dipping into fish sauce or adding it directly to the sauce. Indochina tours Cambodia
Banh Trang Tron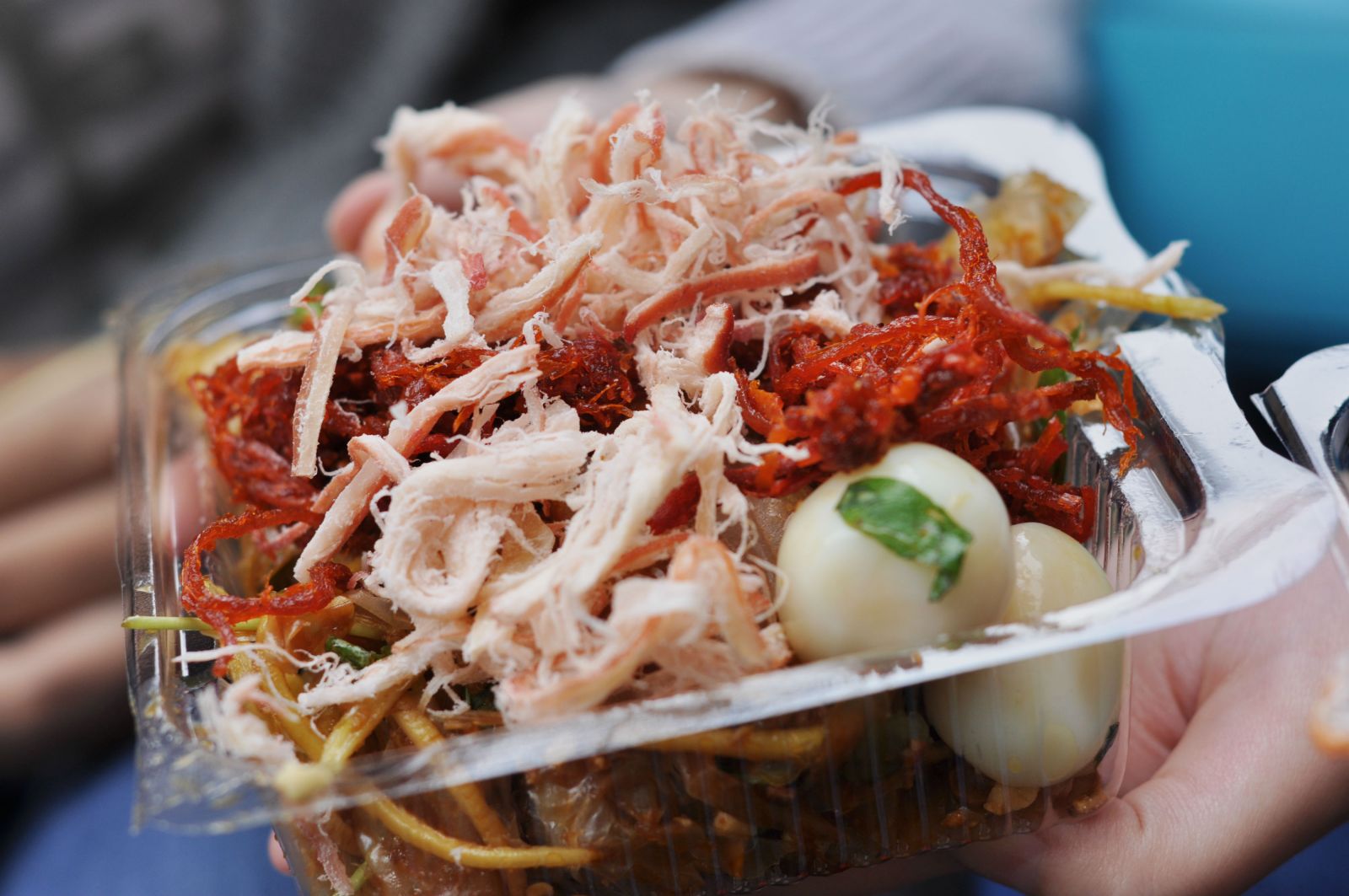 Banh Trang Tron is typically a popular snack food in Saigon. A meal of shredded rice paper is seasoned with chili sauce, covered with basil and coriander, and added with salty fish, piece of squid, quail eggs, green mango, and lemon juice. This dish is available on most streets, parks, or public place, so it's not hard to find one to enjoy.
Now, you all know what to eat in Saigon street food, right? Although the travelers can search more in Ho Chi Minh City, I'm sure that the top 5 dishes will satisfy your taste for sure. Remember to eat all when staying in this beautiful city!
See more:
I  Love Vietnam