Vietnam is known as the land of multiple locations, beautiful sceneries that attract tourists from all parts of the world. 8 tourist destinations below are considered as the most beautiful and attractive places that foreign tourists should visit when traveling in Vietnam. Indochina voyages reviews
Hanoi Capital
Hanoi, the capital of Vietnam, is attractive tourist destination with scenic parks, once seen as a Paris of the East. Hanoi has many parks, lakes, historical monuments from the French colonial period. There are also a lot of cultural activities, karaoke, theater, and other kind of entertainment.
Halong Bay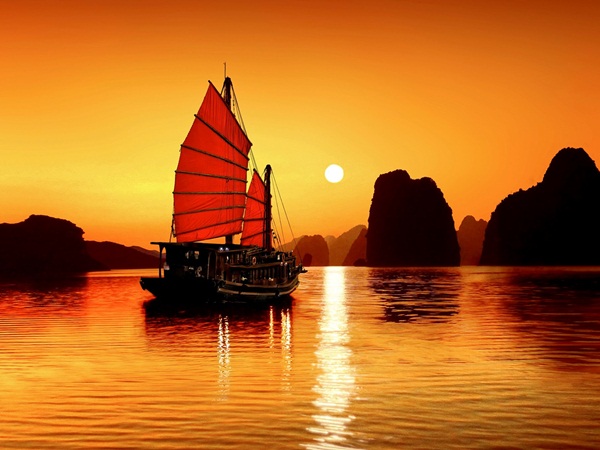 Halong Bay has a lot of limestone columns in the water. This is a world heritage site recognized by UNESCO. The picturesque scenery has become background for a lot of films. Here, guests will discover the bays when traveling on the boat. In addition, there are many caves, fishing villages which embellish the charm and beauty of this place.
Ban Gioc Waterfall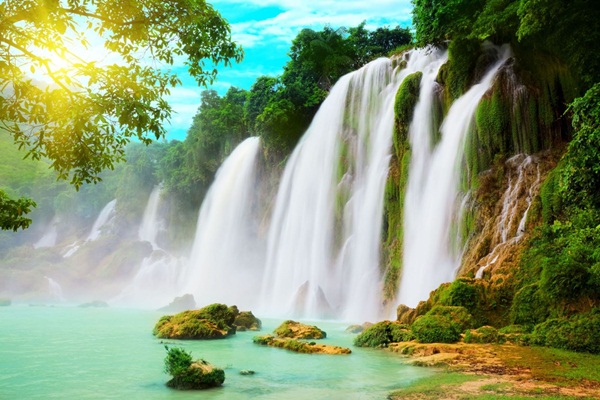 Ban Gioc waterfall is located on the border between Vietnam and China. From China, we can see the falls, however, the best place to admire the twin waterfalls is located in Vietnam. cruise Mekong delta
Hoi An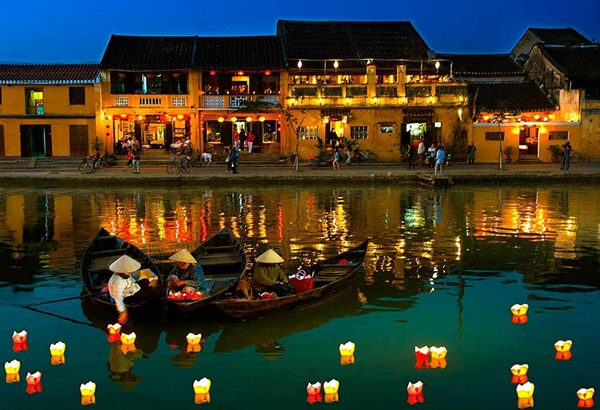 Being a UNESCO's World Heritage Sites, Hoi An is an important historic site which expresses cultural identity in Southeast Asia from the 15th to the 19th century. This ancient town is very well preserved. In addition, white sandy beaches and warm climate are pluses in the eyes of tourists. This place is also known for the lanterns made from silk.
Son Doong Cave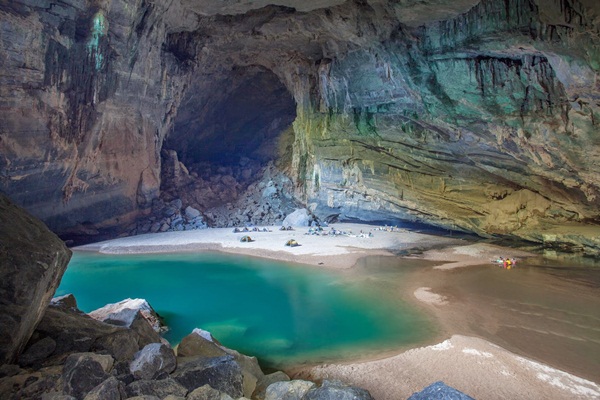 Son Doong Cave is the world's largest and deep cave that can accommodates a 40-storey building. It lasts for 9 km long caves and contains a forest and river flowing inside. The forest is called Edam Park by explorers. It is also the habitat of monkeys and flying squirrels. Son Doong cave has many pearls which have been formed from several centuries. These fossils dating 300 million years is also presented in here. Currently, we have also discovered many new plants along the river and waterfalls.
Pongour Waterfall, Dalat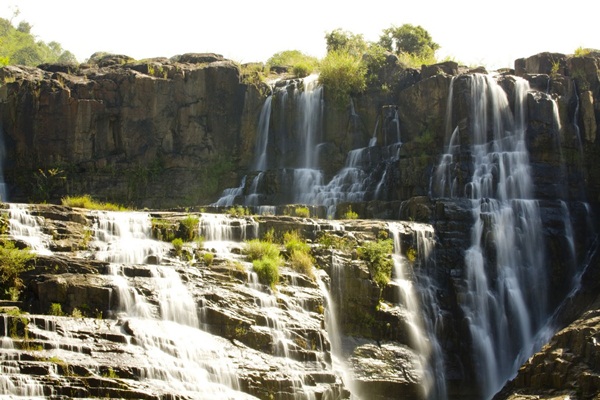 Dalat is famous as the romantic city with valleys, streams, lakes and hills. Among the beautiful waterfalls in Da Lat, Pongour impresses tourists by the poetic beauty and covered by pristine jungle. This waterfall is about 40 meters in height and about 100 meters in width. The stone steps in here make people feel like they are walking into a natural theater.
Muong Hoa Valley, Lao Cai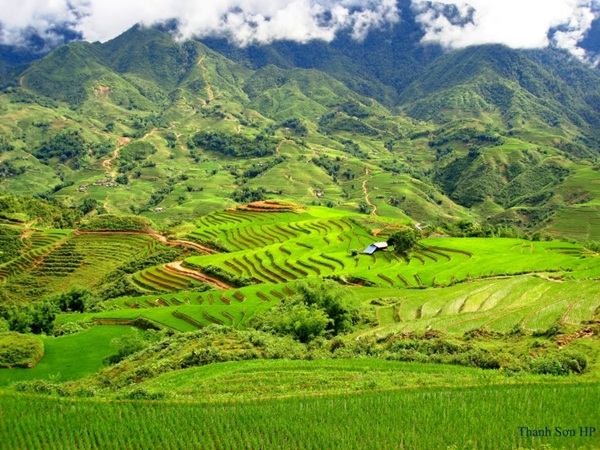 Sapa is not only famous for the largest street market in Lao Cai, but also thanks to the magnificent terraced rice fields. Farm is located on a high mountain, extending to Hoang Lien National Park. The trekking tours in Sapa typically go through these terraces. Guides can arrange overnight accommodation in private homes. However, the experienced players often prefer camp-fire. Great scenery in here will definitely bring you an unforgettable experience.
Bitexco Tower, Ho Chi Minh City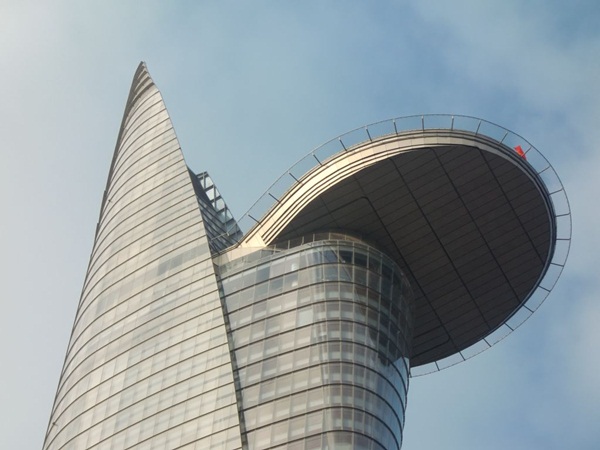 Built in 2010, this building is in the shape of a lotus, the national flower of Vietnam, bearing the meaning of a spiritual culture. At the observatory which was built protruded beyond 22 meters, you will see the entire view of the second modern city in Vietnam.
If you are planning to have a tour in this summer in Vietnam, then the above suggestions certainly are attractive tourist destinations that will give you a lot of pleasant experiences.
See more:
Travel Lovers