Thoi Son islet is famous eco-tourism destinations in Tieng Giang province particularly and in Mekong Delta generally. Going along with Thoi Son islet, the visitors can contemplate the lust gardens of fruits, feel the cool weather and see a row of houses which sell handicraft products made from coconut; embroidery product; cake; wine…and featured products of this province.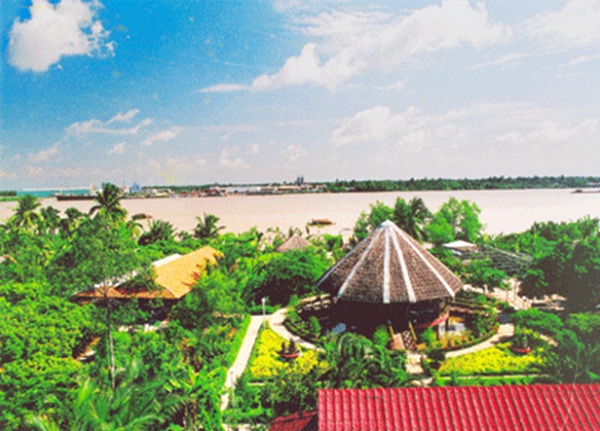 Located near My Tho city (Tien Giang province), Thoi Son islet is one of well-known tourist destination which attracts hundreds visitors each year in Mekong Delta travel.
Visitors travel to Thoi Son, rowing boat down the canal and down the winding between lush coconut water or water willow trees along canals swaying greets visitors. If you want to take a stroll the winding stone streets, past the lush orchards, it is interesting to rest in the garden honey-sweet tea and listening to folk music element. Thoi Son islet by night is really magical time with moon, waves Heaven, breeze. Visitors can sit on a river boat watching the moon slid up, or sit with you for listening to voice smooth moist, deep country girl.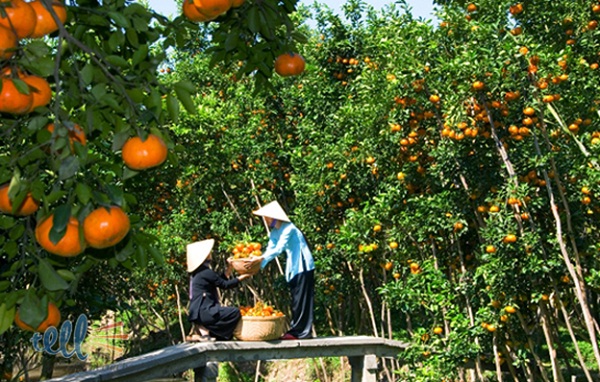 Travelling to Thoi Son, the tourists can go on boat and contemplate the moon and feel the peaceful space of night. Besides eco-tourism program, visitors can enjoy various specialties of the wetland: grilled fish wrapped in new lotus leaves, Keo fish hotpot and flowers melting pot, etc. Tien Giang tourism chooses Thoi Son islet as key tourist attraction for investing and developing. The local people turn farmers into workers in tourism industry. Read more: travel to Vietnam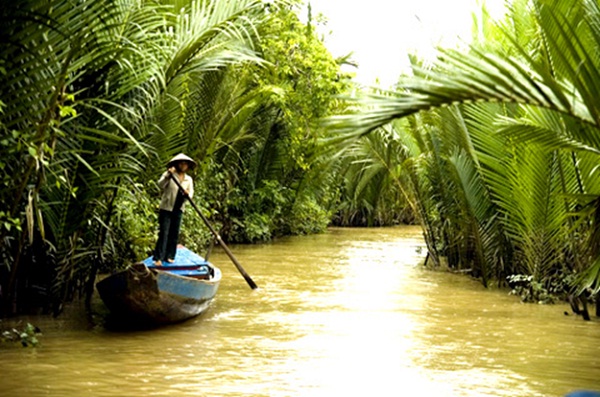 Another special trait in Thoi Son islet is The houses of the people here. Almost houses retain features ancient, old. In the home, how to decorate and style neck with mother of pearl cabinet care churches glittering, exquisitely carved sofa, along with a couple jars touch gilded sentences … Around the house are gardens with bonsai trees are planted elaborately trimmed. Read more: Bassac cruise
The number of visitors to Thoi Son is increasing, especially foreign tourists. Thoi Son is attracting tourists with many unique tourist products, novel style attentive services. Thoi Son is one of several tourist attractions in Tien Giang.
The Indochina Voyages team.
Read more: