Long An is located in the southern of Vietnam, which is the Mekong Delta region attracting hundreds of visitors and foreigners because of its beauty.
Can Giuoc (Cần Giuộc)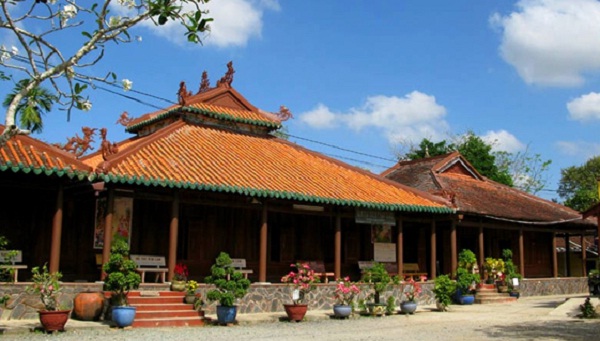 Can Giuoc, a land with several alluvial grounds, possessing hundreds of diverse natural sources with some mangroves. This natural condition has brought here a diverse of specialties such as "mam cong", "lap xuong", etc. If tourists desire visiting to somewhere in Can Giuoc, they could come to Dinh Chanh Tan Kim – the place highlights traditional and cultural villages, Ton Thanh Temple – where Nguyen Dinh Chieu taught Literature and guide Can Giuoc insurgent army to fight France, To Dinh Linh Son historical monument – an important location to research archaeology in Can Giuoc.
Therefore, Can Giuoc is one of top places in Long An for travelers to go sightseeing. It does not only bring you unique landscapes but also distinctive specialties. Indochina tours
Dragon fruit and watermelon garden in Chau Thanh
Coming to Chau Thanh district, tourists usually visit a fruitful garden of dragon fruit and watermelon in Tan An village. It is known for both sweet dragon fruits and Thanh Tri tasty watermelons. Therefore, this garden in Chau Thanh excites travelers as one of top destination in Long An.
Visitors could pay a little money and go to this place and then they will have a chance to taste every fresh fruits. One of the most charming moments is during the season of the blossoms of dragon fruits bloom white, the beauty is very stunning.
Thanh Tam flower garden (the center of Tan An village)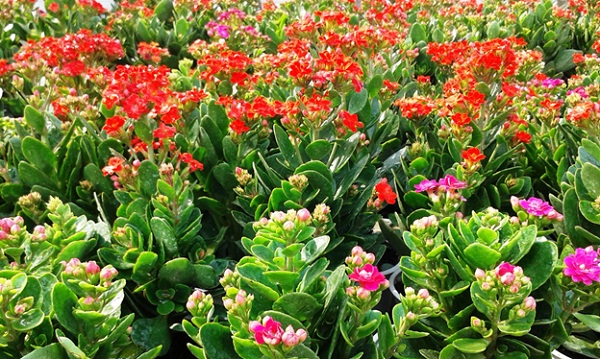 Besides dragon druit and watermelon in Chau Thanh, there is another maleficent garden for tourists to travel, Thanh Tam flower garden. This place in the center of Tan An village with a large scale which both displays several ornamental plants and many genres of bonsai. In addition, it consists of some plants are over 100 years old.
Specially, there were some plants bringing to exhibition and achieving several honors in flower fairs. Therefore, tourists could go sightseeing the whole world in this garden with hundreds flowers from Hue, Angcor Wat, Phu Sy Mount, Pyramid, etc. Travelers could be experienced this place as one of top ideal destinations in Long An.
Dong Thap Muoi Ecotourism Park
Dong Thap Muoi Ecotourism Park is owned by Long An and the south of Vietnam, which has many mangroves. It is where local people named as "medicine forest" because whenever they go, they could see different hundreds of rare and valuable medicines. Especially, there is a collection of red bananas, which is unique.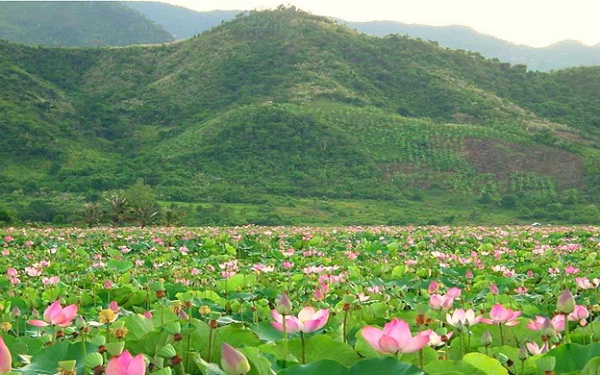 Going along with some canals as a spider web in Dong Thap Muoi Ecotourism Park with more than 800 hectare, tourists will visit a huge of forests, tracheophyta and diverse animals. Moreover, there is a big beautiful lotus and its beauty when it blooms.
Nui Dat Landscapes (Moc Hoa town, Moc Hoa district)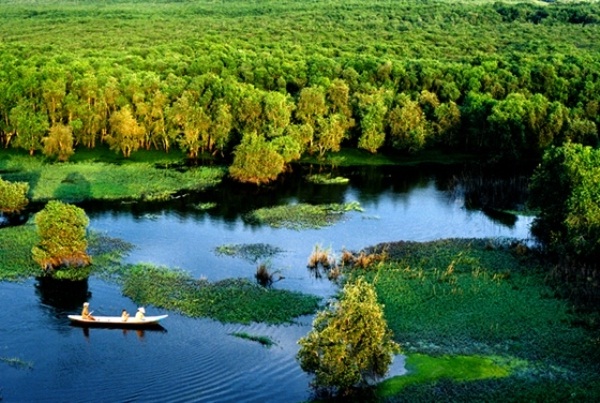 Nui Dat is honestly an artificial mountain. The residents covered the mountain in the years, 1957 – 1960. Nui Dat consists of 3 isles with 2 mountains which altitude is more than 10 meter. They possess many ancient trees and a long bridge with a lotus lake surrounding it.
The beautiful landscapes here are peaceful and cool; therefore, it is one of top places in Long An for foreigners to stay and experience.
To conclude, there are hundreds of maleficent destinations amaze tourists but here are some top places in Long An that they should come at least one time.
Travel lovers.
Read more: