Laos, the beautiful country with endless waterways, limestone caves and dense forests, is a dream land for any intrepid travellers who are looking for a great chance to experience the off-the-beaten-track of Southeast Asia. Tours of Indochina
You can choose your own adventure in the land of a million elephants ranging from cycling, exploring the spectacular temples ruins, rock climbing to kayaking and ziplining between tree houses.
Kayaking the Four Thousand Islands in Laos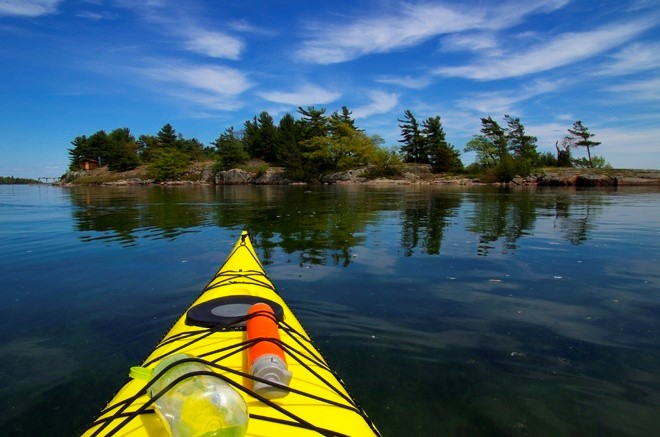 Four Thousand Islands, also known as Si Phan Don, is a popular place where many people visit to relax and kick back, however, to spend all your time motionless in a hammock, this stretch of the Mekong has too much to ofter.
Being one of the most awesome spots in the country to kayak, the laid-back archipelago is an ideal place where you can take in the incredible scenery while paddling through gentle waters, and experience a few much more challenging spots and make a stop off at islands and villages as meandering along the river. It may take you from a few hours to a few days to join these trips to enjoy a great opportunity to watch the lovely endangered Irrawaddy dolphin.
Climbing limestone karsts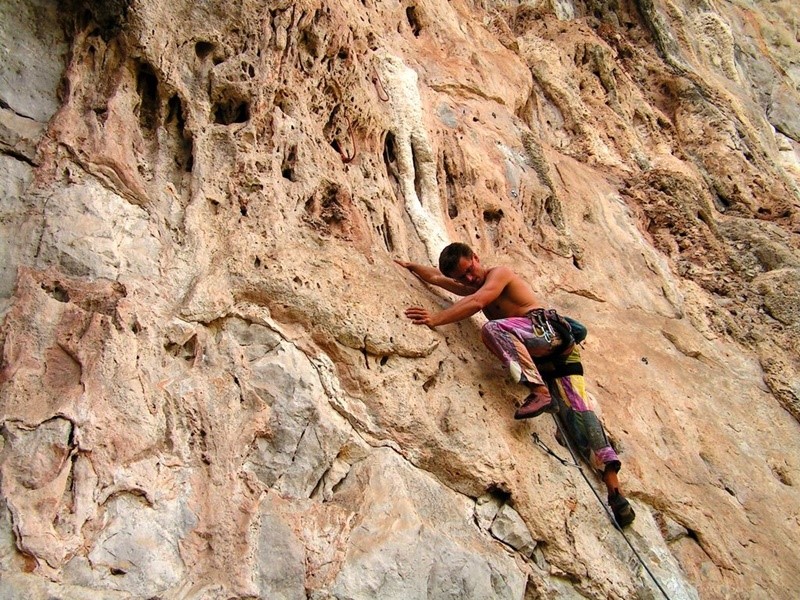 With more than 200 marked and bolted routes for advanced, intermediate levels as well as beginners, the backpacker hub of Vang Vieng is the meeting point of most of the climbing in Laos. Heading down to central Laos' Tha Khaek, where Green Climbers Home operates a climbing camp at the ground of some magnificent karsts, boasting one of the world's easiest overhangs, is highly recommended for those who want experience the more off-the-beaten-tracks climbs.
Ziplining through primal forest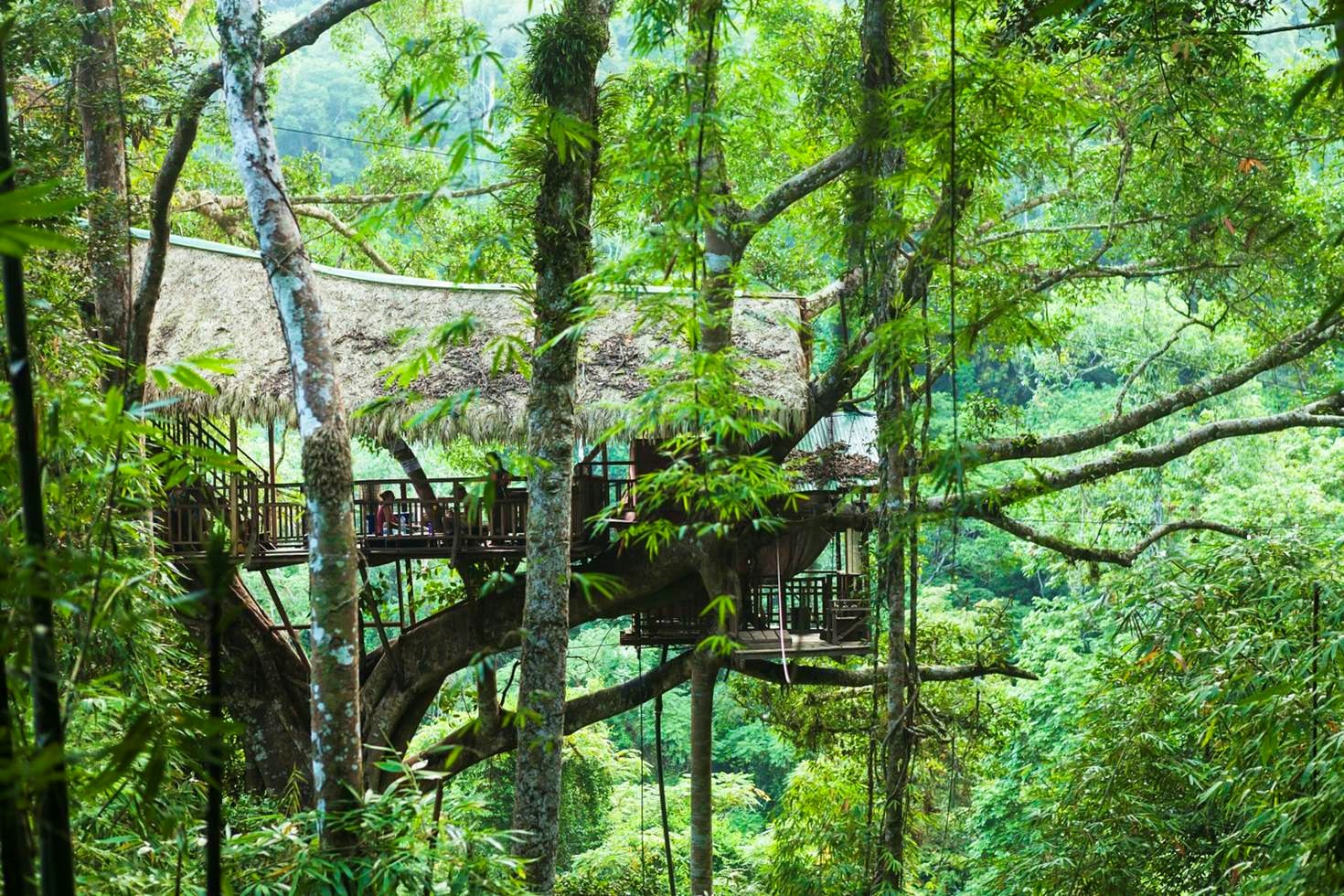 Tree house at the Gibbon Experience-source: www.lonelyplanet.com
The northern region of Laos, where taking on the Gibbon Experience is available, is a perfect spot for a truly unique experience, thrill seekers. What fulfill all your adventure fantasies is flying at high speed through lush valley and dense forest on ziplines even up to 500m long. Staying in tree houses that are only accessible by zipline is part of the fun of the few-day trip. You can also help to support the conservation of the habitat of the black gibbon living in the surrounding forest. You will be whooping with excitement between sidestepping tiger cat and picking leeches off your shins. Indochina tours Laos
Trekking the '100 waterfalls'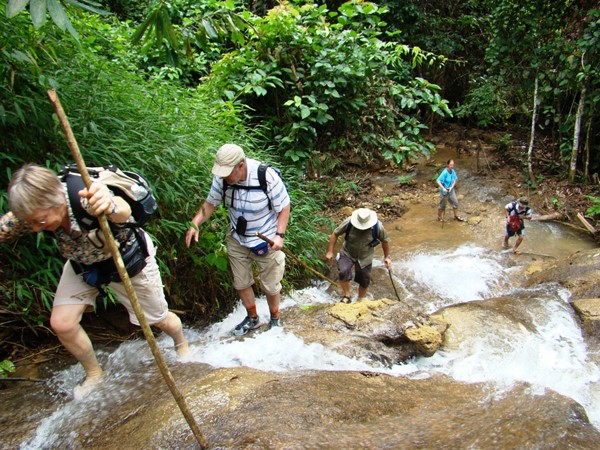 Only discovered in 2008, the '100 waterfalls' hike in northern Laos, which involves scrambling up a series of cascading falls, is quickly becoming popular among those paying a visit to the once sleepy village of Nong Khiaw, where kayaking and trekking have disappeared. You are certainly immersed to your shins in water, splashing and grappling up ropes through streams, thus, the ordinary oppressive Laos heat is less of a problem is the great thing about the 100 Waterfalls hike.
Discovering the countryside by bicycle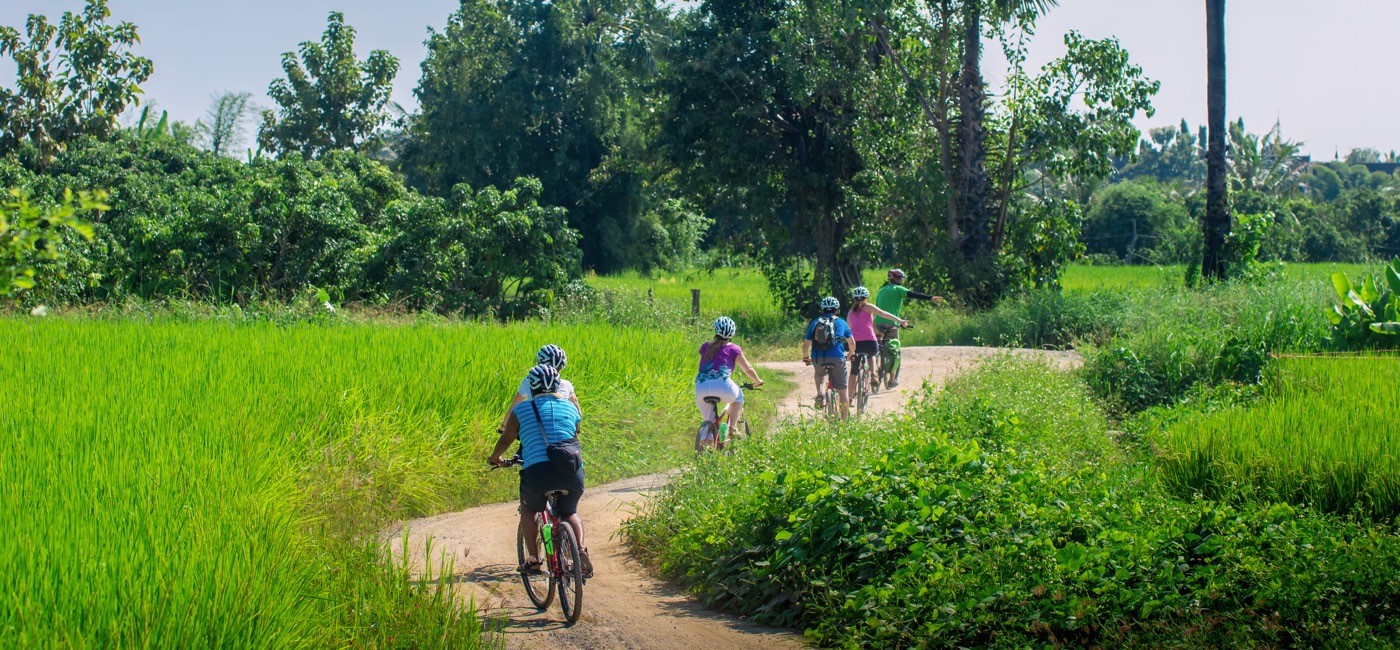 Cycling is one of the most amazing ways to admire stunning scenery in Laos, interact with friendly locals as well as explore the remote and less accessible parts of the country whether you go it alone or take a tour. There are many kinds of two-wheeled adventures to suit everyone, from taking a gentle path through the green rice paddy fields to winding through jungles and mountain-biking up peaks.  Many top sports for cycling are: Vientiane, Luang Prabang, Luang Namtha and Udomxai.
See more:
Travel Lovers