If you visit this beautiful and peaceful region of the
Mekong Delta cruise
, the local specialty foods should not be missed are flavorful Snake fish congee, smelling Hotpot with macerated fish and light and sweet Fish noodle soup.
Fish noodle soup (Bun ca)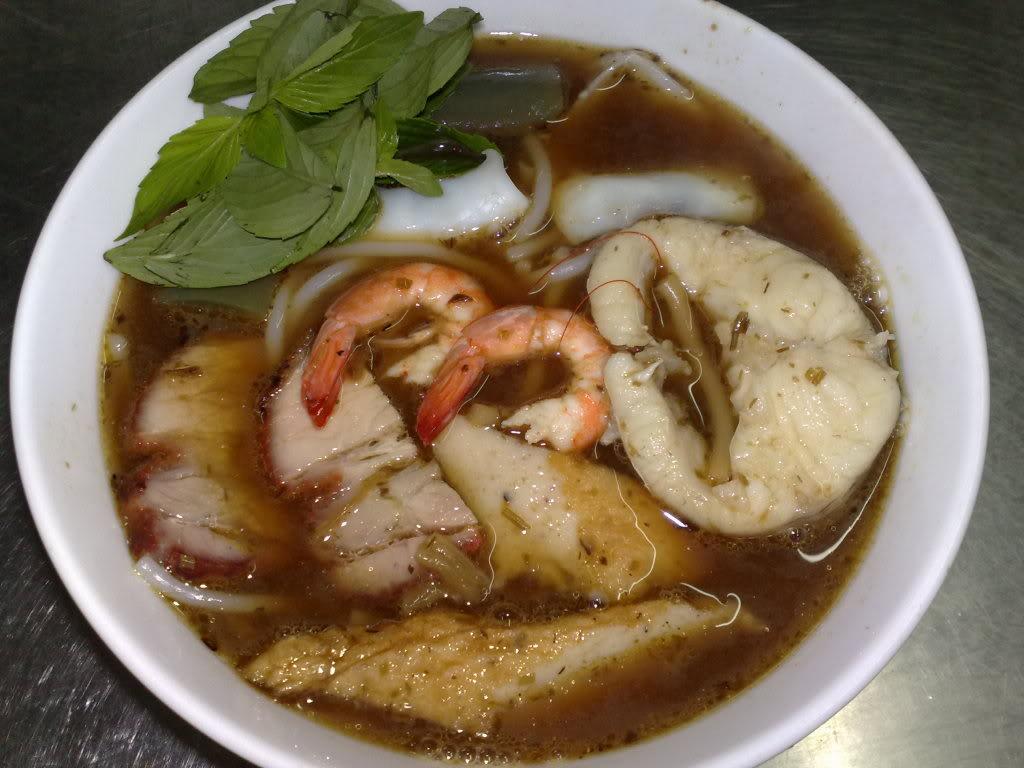 Fish noodle soup is one of the most favorite dishes in the Mekong Delta which is gifted with many kinds of fish by Mother Nature. Bun ca Soc Trang, Bun ca Chau Doc and Bun ca Kien Giang are many versions of this flavorful food. Unlike Bun ca in the Central Vietnam, the Mekong Delta version is cooked from snake fish living in rice paddy fields. It is the clear and hearty broth cooked from bone, snake fish bone, tomato and ginger is that creates the stunning taste. The last step in the cooking process is to sprinkle green onion on top. They can cook the fish in the broth or fry it until it returns into yellow. To serve, they put rice noodle, pieces of snake fish into a bowl and then ladle the broth over them. Side dishes for diners to season Bun ca to have the taste are fish sauce, lime wedges and chili.
Broken rice (Com tam)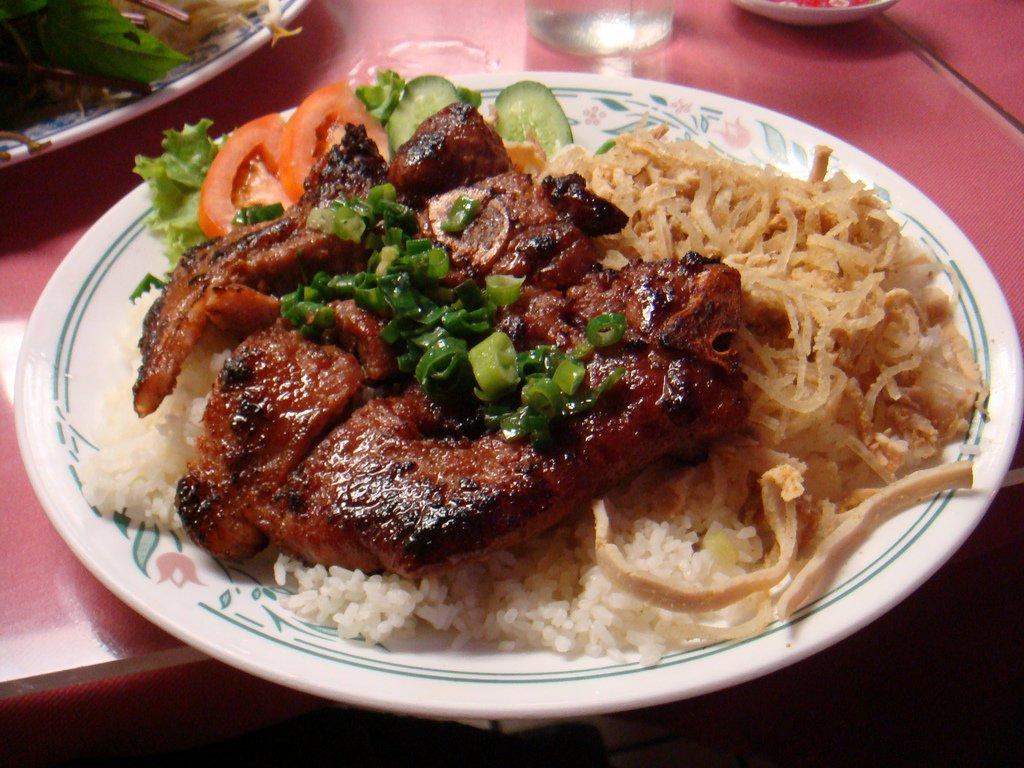 Com tam is so popular in the Mekong Delta that it can be found anywhere on the streets. Though there are many types of delicious Com tam you should taste such as Com tam with thinly shredded pork skin; Com tam with pork and egg pie and Com tam with stewed organs, Com tam served with grilled pork chop is the most famous. Broken rice – the main ingredient of Com tam is what makes this dish totally different from other steamed rice dishes. Topped on the plate of broken rice is meat along with thinly shredded pork skin or stewed organs, slices of cucumbers, pickles and chopped green onion oil. An integral part is a small bow of sweet and sour dipping fish sauce. A perfect mix of simple ingredients, this dish is well worth a try! phnom penh to ho chi minh by boat
Snakefish congee (Chao ca loc)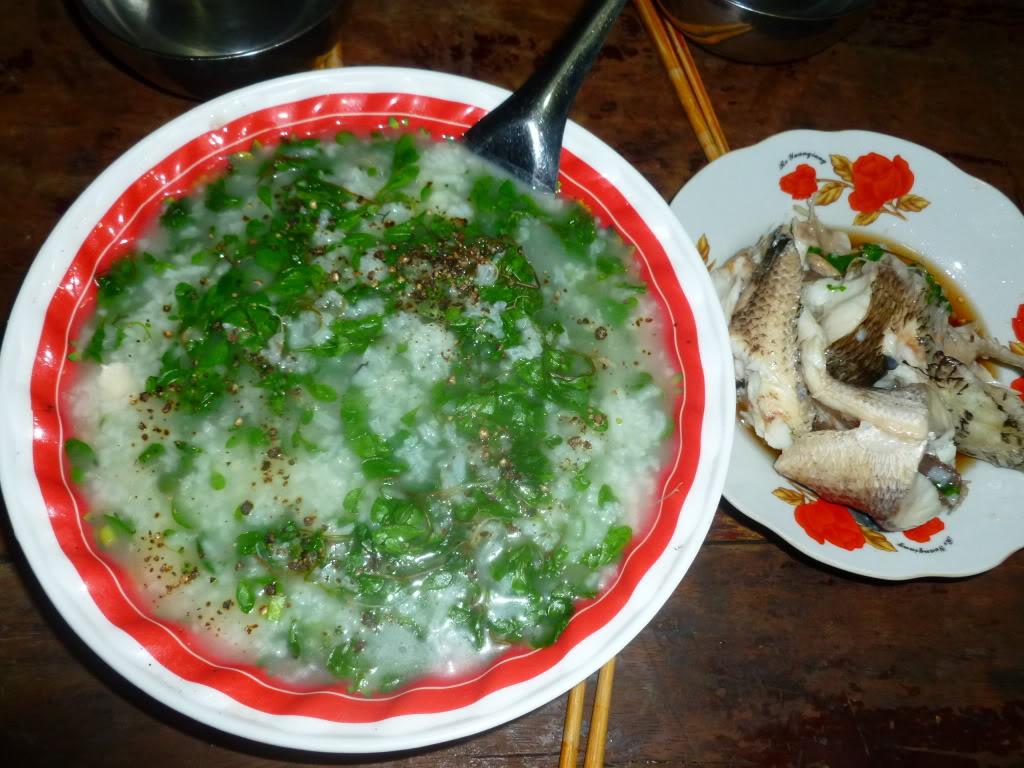 Snake fish congee is a food specialty of the Mekong Delta which cannot be found outside Vietnam. The cooking process is quite simple. All you have to do is to cook the snake fish and rice in a big pot and put species into that pot at the last step. Snake fish has to be cooked as long as it becomes tender but not mushy. Finally, this congee is served on a plate with straw mushroom; malabar spinach – a popular vegetable greens and water hyssop – a bitter vegetable. How to enjoy this dish? Let's ladle the congee with a spoon and get the fish meat and season it with fish sauce with chopsticks. If you do not know how to do it the right way, why don't you see around or ask locals.
Hotpot with macerated fish (Lau mam)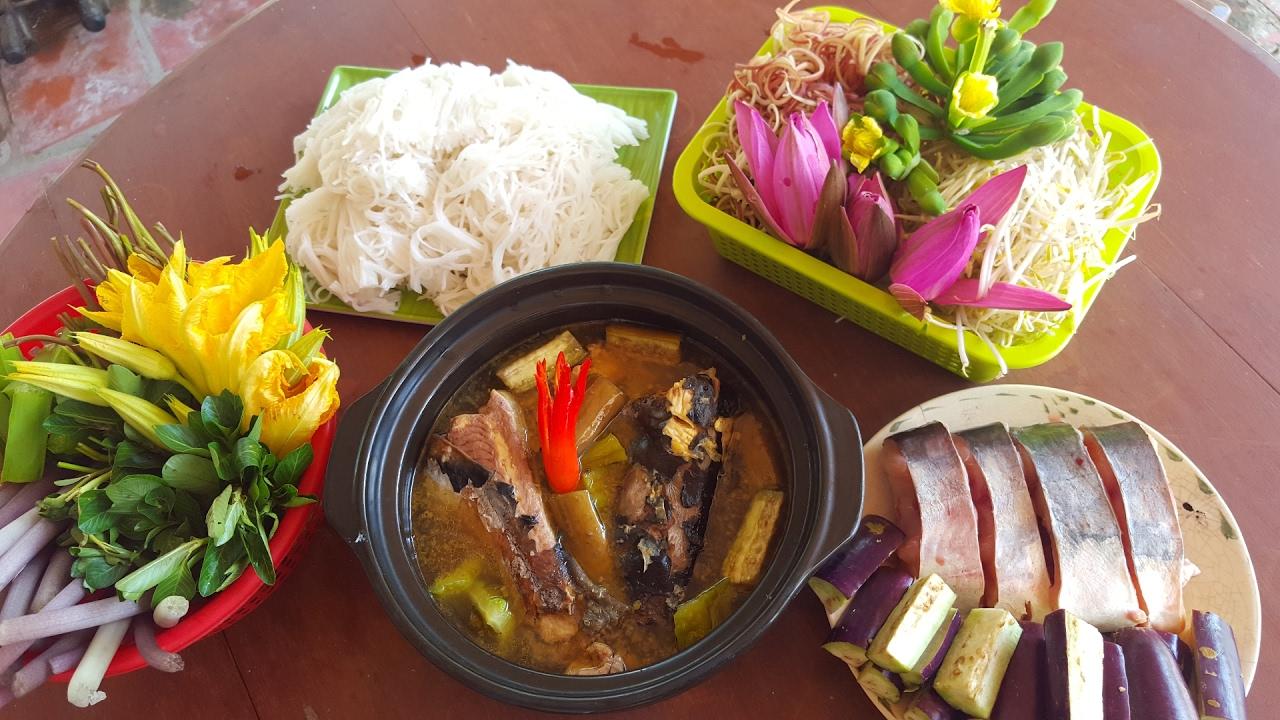 Originated in Can Tho province which is considered as a place of white rice and clean water, Hotpot with macerated fish or lau mam is ranked first on the list of the Mekong Delta specialty foods. Besides macerated siamese mud carp or artificial fish from An Giang or Chau Doc provinces, which is the main ingredient to make this dish, coconut water and pork bone are also used to cook the broth.
If you enjoy hotpot in the Mekong Delta, you will have an opportunity to try some unusual vegetables such as Sesbania grandiflora flower, water lily plant and common sesban flower. Hotpot is best eaten with these rare vegetables. Shrimp, chicken, pork, fish, beef and squid are cut into such thin slices that can be ready-to-eat after only a few minutes put in the hot pot.
It has become a unique culture in of locals in the Mekong Delta to gather together around the table to sip some rice wine while enjoying hot pot. It's time for friends and family members to happily talk about everything while waiting for all the veggies and meat to be cooked. It can take from 1 hour to a few hours to finish the meal as the ingredients are put into the hot pot as many as the diners eat.
See more:
Asia Travel Lover