Mekong is one of the most famous arrivals in Vietnam. Magazine Travel and Leisure has voted Mekong area is one of 50 most attractive destinations in the world. According this magazine, when visiting Mekong, tourists will have chance to contemplate the beautiful natural landscapes like the true heaven. Moreover, Mekong is also extremely well- known for its cuisine and traditional customs. Coming here, you can open your mind and refresh your soul. Mekong boat tours. In particular, when coming to Mekong delta area, you shouldn't miss top famous bridges here. Each of bridges has its own stories which you can only understand if seeing by your own eyes. The followings are some beautiful bridges for you to visit:
My Thuan Bridge- the symbols of relationship between Vietnam and Australia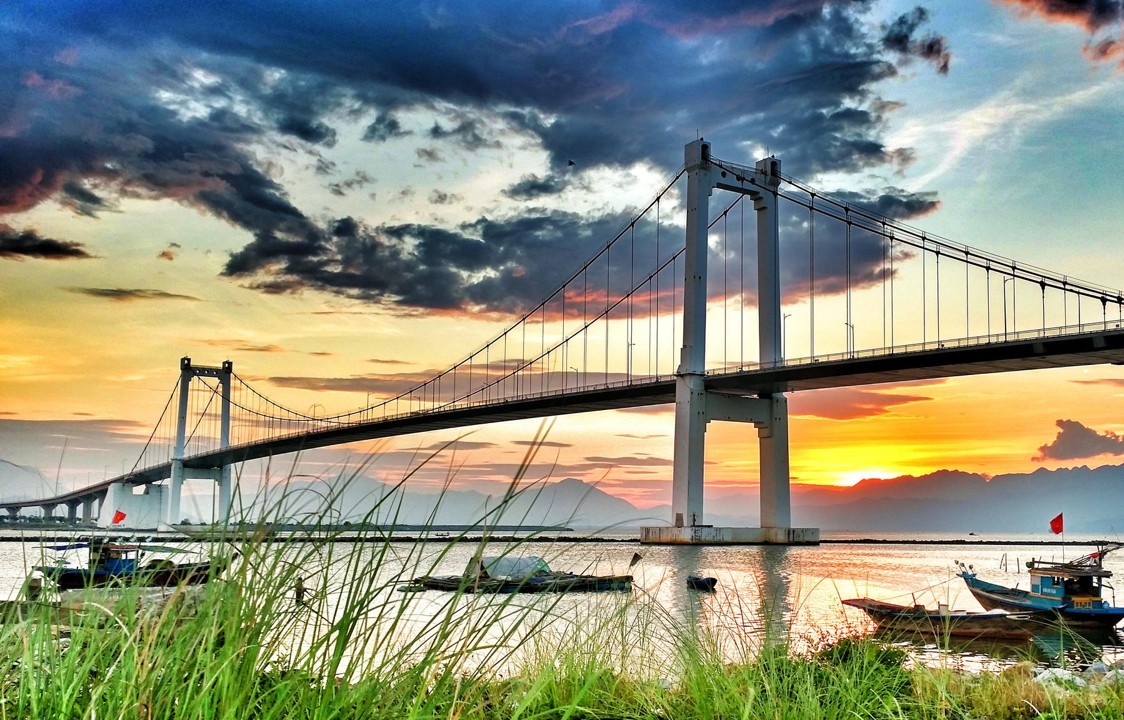 My Thuan Bridge was set to work in July, 1997 and completed 3 years later. This building is about 1.5 kilometers in length and 24 meters in width. The total investment is more than 2,000 billion Vietnam dong. My Thuan bridge is the collaborative structure between Vietnam and Australia government. Therefore, it is appreciated as a beautiful transport structure which is the symbol of the relationship between 2 countries. From this bridge, you can see the entire view of Tien Giang and Vinh Long with magnificent landscapes.
Can Tho Bridge- a wonderful structure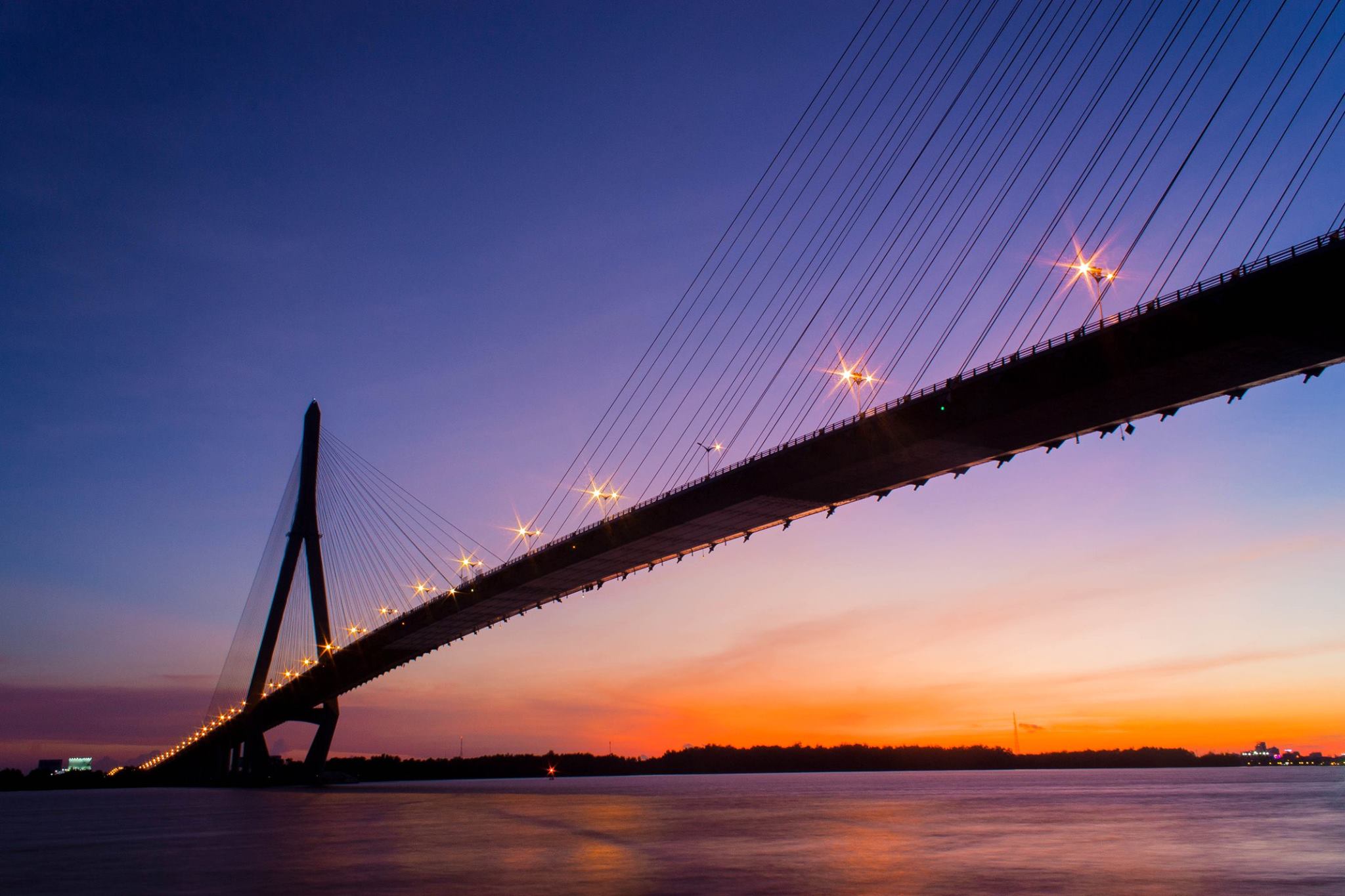 Can Tho Bridge connects Can Tho city and Vinh Long province. This is the chain- bridge which has the longest main span in South East Asia. It was set to work in September, 2004 and completed 6 years later. The investment reaches nearly 5,000 billion Vietnam dong. Total length is about 15 kilometers. The main bridge is 2.7 kilometers in length and 23 meters in width. Can Tho Bridge stimulates the convenient communication between Ho Chi Minh city and the provinces in South East Vietnam. Therefore, it contributes to encouraging the growth of economy and society in these areas. mekong river cruises tripadvisor
Rach Mieu Bridge- a unique design of Vietnam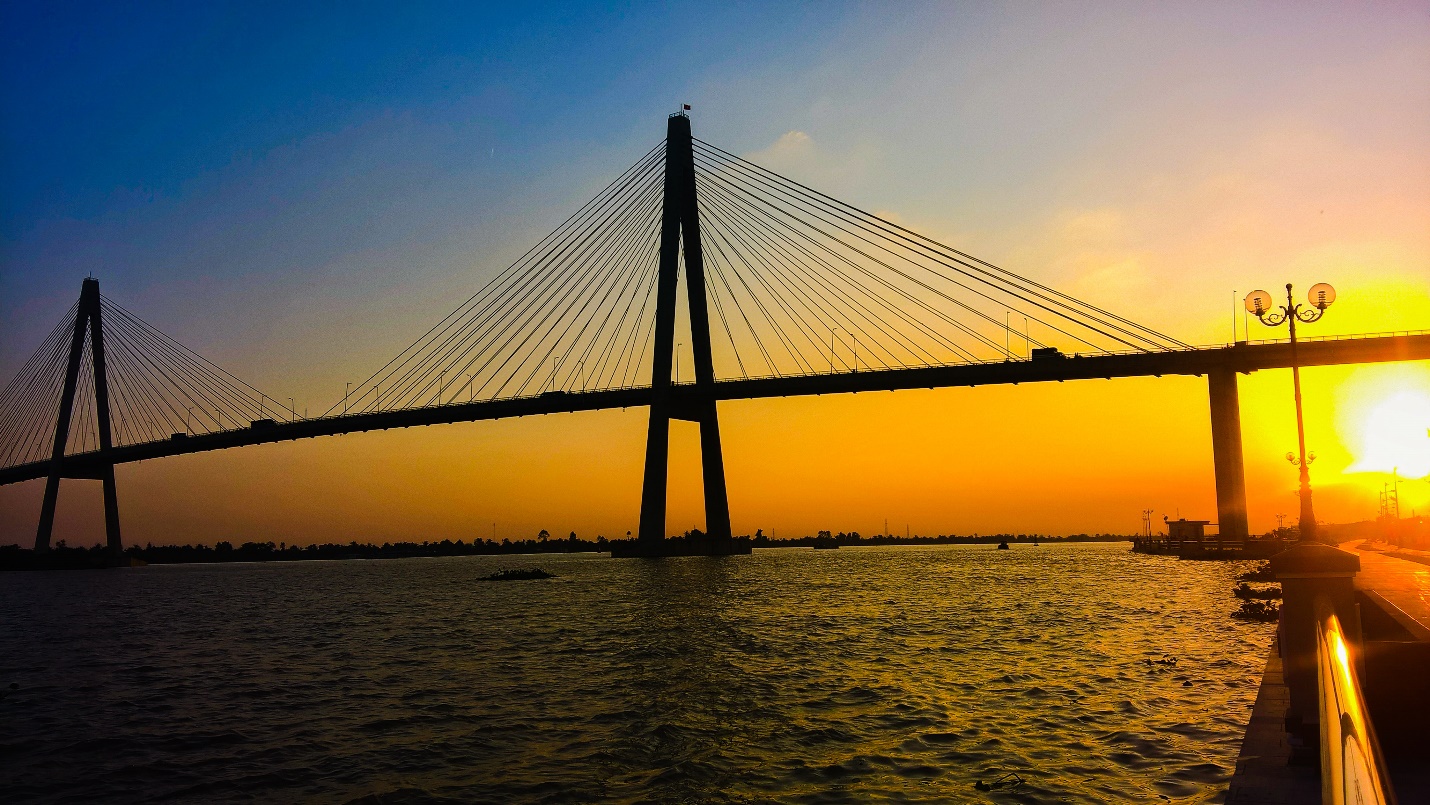 Rach Mieu Bridge is located in the national highway No.60 which connects My Tho city (in Tien Giang province) and Ben Tre province. This building was set to work in 2002 and completed 7 years later. The investment is about 2,000 billion Vietnam dong. This is the typical structure which is designed, invested and constructed only by Vietnam. Being constructed, Rach Mieu Bridge has created the good condition for the development of neighboring areas. Moreover, this bridge is about 8.3 kilometers in length and 37.5 meters in heights which allows 10,000- ton ships to pass easily.
Ham Luong Bridge- a valuable construction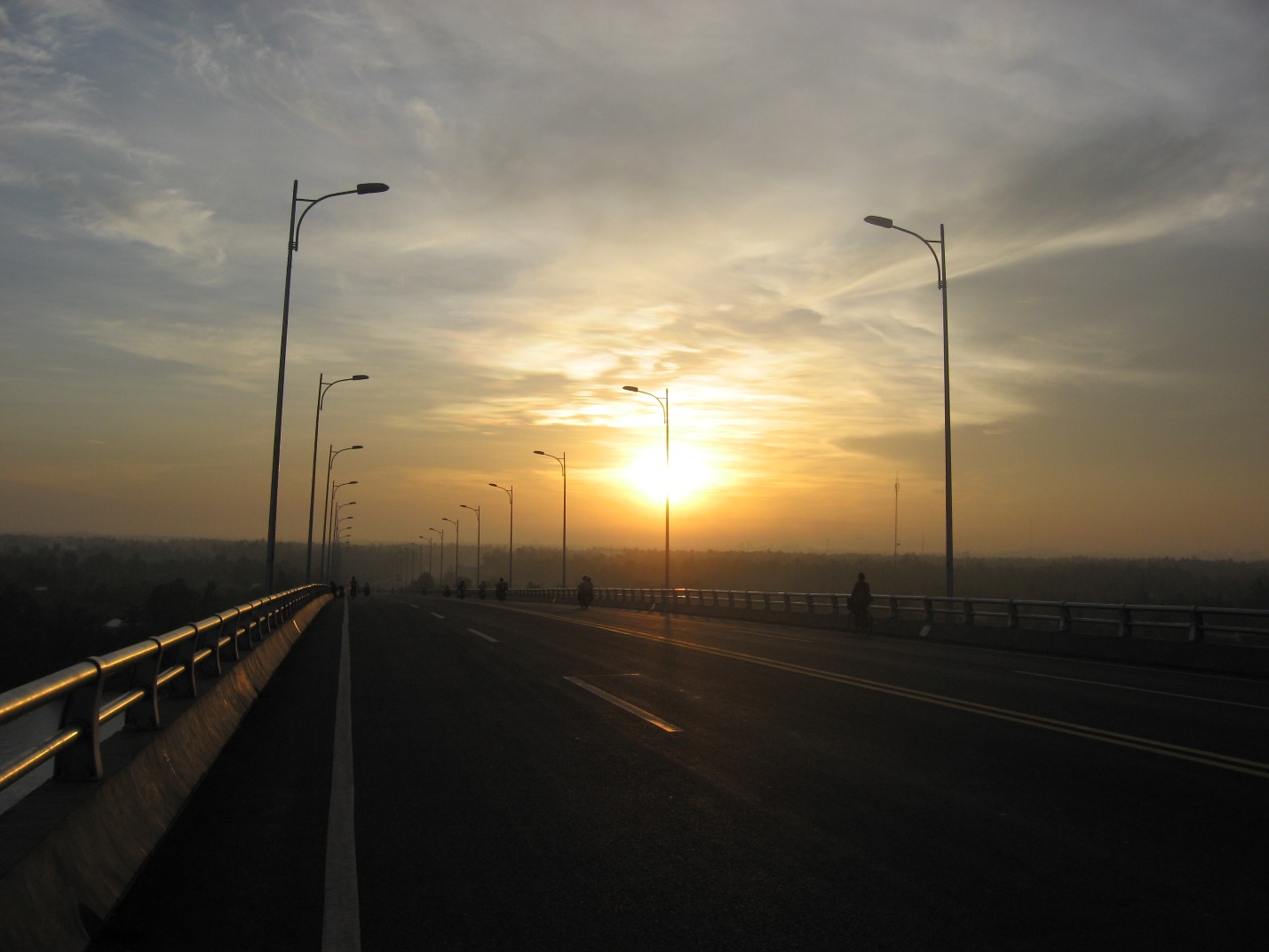 Ham Luong is one of the most famous bridges in Mekong area. This structure connects Ben Tre city and Mo Cay Bac district (also be known as Cu Lao Minh). The total length of this building is about 8.2 kilometers, the width is more than 16 meters and the height is approximately 20 meters. Being set to work in 2006 and completed in 2010, Ham Luong Bridge has many meanings in not only politics, economy but also tourism.
Nam Can Bridge- an ideal destination for you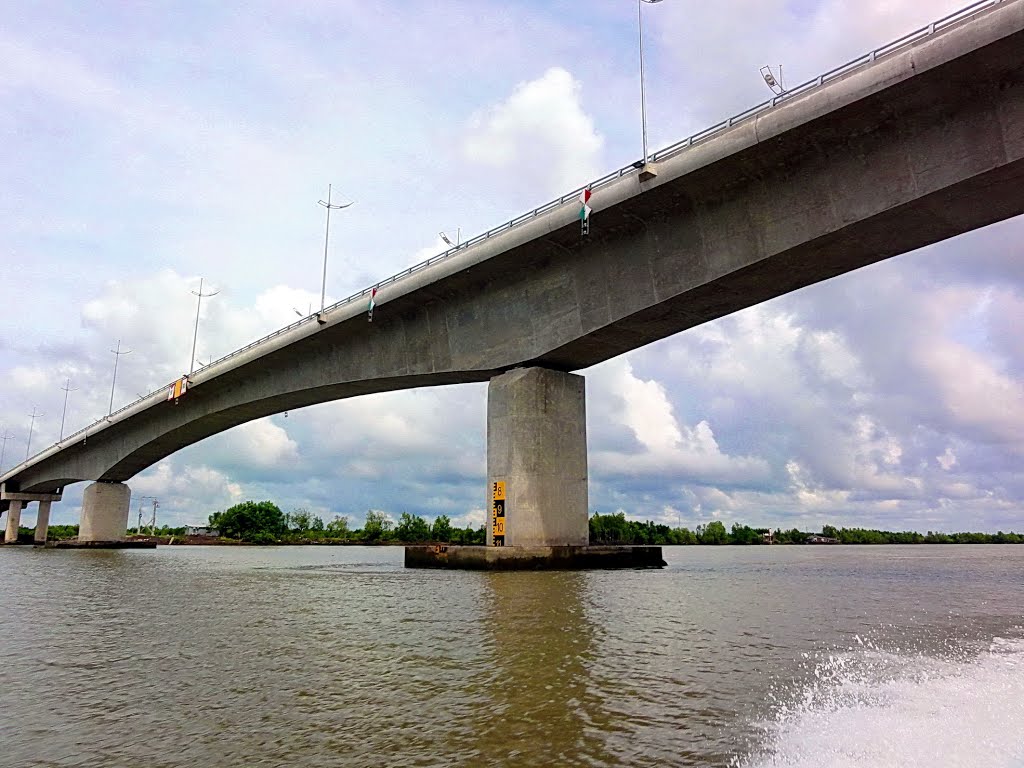 Nam Can Bridge connects 2 banks of Nam Can and Ngoc Hien districts. Although this bridge is not big in scale, it has great meaning in economy and society. It opens a trend of developing in the South of Vietnam and creates many co-operating chance among areas. In particular, it also breaks the isolation of Ngoc Hien district. Therefore, this destination has changed fast day by day. If having chance visiting Mekong delta, you shouldn't miss coming to see this structure, especially at night. From that, you can see many wonderful landscapes.
Each of bridges in Vietnam has its own mysterious stories about the process of constructing as well as the life of local people living around it. Spending time visiting Mekong delta in Vietnam, you certainly want to learn more about its tradition, culture, civilization and so on. We are sure that visiting top famous bridges can be a good chance for you to understand them. Hope that you will have interesting time!
See more:
Asia Travel Lover