It is no doubt that traveling by train in countries that you are paying a visit to for the first time is so attractive, and there is no difference when travelling by train in Vietnam. Some of the more conspicuous reasons consist of observing the countryside that you would contrariwise have missed from the air. Traveling by train is usually much cheaper than flying, and if admiring the peaceful countryside does not attract you much, if you get your timings right, let's experience an overnight train and save a relative amount on the cost of a hotel. All in all, when travelling itinerant-style every pence counts! Tours Indochina Vietnam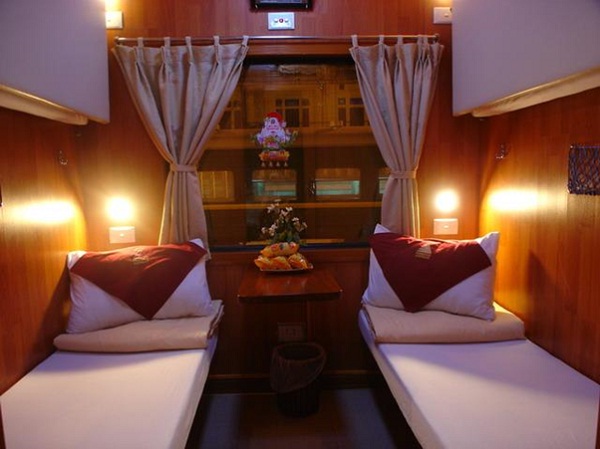 Air-conditioned trains in Vietnam are inexpensive, comfortable and safe and the most perfect way for independent travellers to get around to watch Vietnam at the ground level. Playing an important role in your visit to Vietnam, the train journeys are a genuine Vietnamese experience in themselves. Right on you carriage, might you even encounter some Vietnamese people.  Travellers with little experience sometimes think they can save much time if taking advantage of internal flights – in fact, when being compared to flying, an overnight train ride from Hanoi to Danang or Hue actually saves you much time, since the overnight train departs from the center of Hanoi city in the evening and reaches the center of Hue city the next morning. But more meaningful than this is that it is a genuine Vietnamese experience when taking the train journey while it is such a wasted opportunity if you choose flying. Vietnam travel tours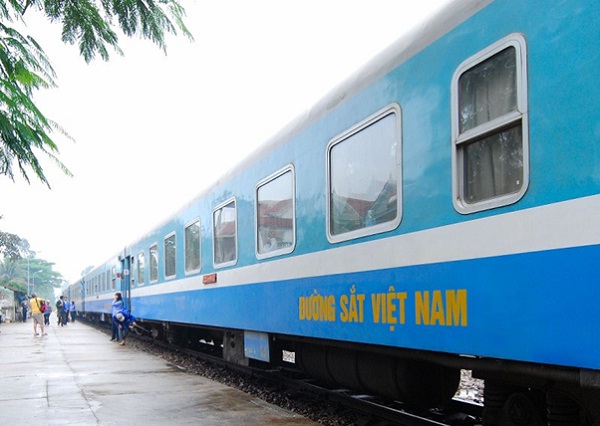 It may take you 4 or 5 hours to fly out of your sightseeing day in getting to a distant airport, doing check in, getting the flight itself, collecting your luggage and getting back into the center of the city. And it will save you a hotel bill when taking the sleeper train. There are many air-conditioned trains featuring on-board catering and sleepers connect Danang, Nha Trang, Hanoi, Hue and Ho Chi Minh City (Saigon). Notice that there is no station in Hoi An, but from Danang you have to travel just 30km by bus or taxi to reach this ancient town. You can also travel by train to Halong Bay (Haiphong City) and to Lao Cai (for Sapa) from Hanoi city.
If you want to travel comfortably, do not forget to choose a soft sleeper. Remember to request the bottom bunk (level 1) when purchasing a soft-sleeper. By that way you will not have to worry about the falling out of your kids (if that is applicable) and here you can also get a small table where you can work, eat from, read at, etc. Reconfirm any detail information you might have read about your train trip throughout the Internet with the person vending you the ticket as it may be wrong.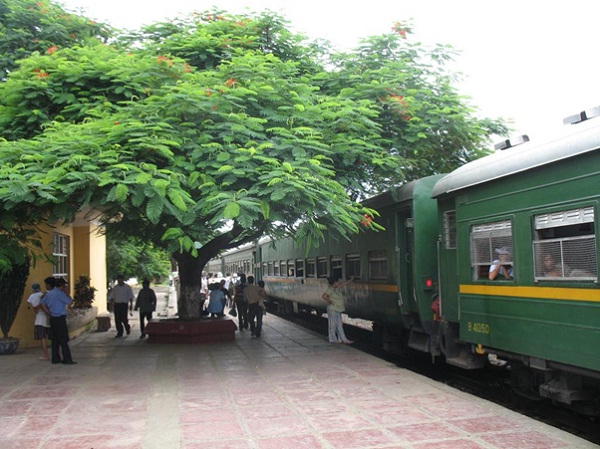 If you have not organized your stay yet, it is better to arrange for your hotel to get train tickets on your behalf rather than a tourist outlet. Apart from perhaps a small delivery fee, they will not charge you any extra. Do not forget to pack with you some snacks for the trip.
Travel lovers.
Read more: