Vietnam's urban area is continuously on the move. The constant motion on city streets is part of what makes big cities including: Hanoi and Ho Chi Minh City so revivifying. From simple street food stalls to endless stream of motorbikes to footsloggers, Vietnam always seems to move toward somewhere, and if you are careless, you can miss it! Travel Indochina
Infinite movement is just part of the game when it comes to going shopping in Vietnam, and two-wheeled vendors are highlight of Vietnam. Anything can be loaded high in uncertain towers on the back of rickety bicycles from fresh vegetables, to clothing, to pottery and more. It is not only one of Vietnamese people's favorite eccentric characteristics but also the one they love to share with foreign visitors.
Flowers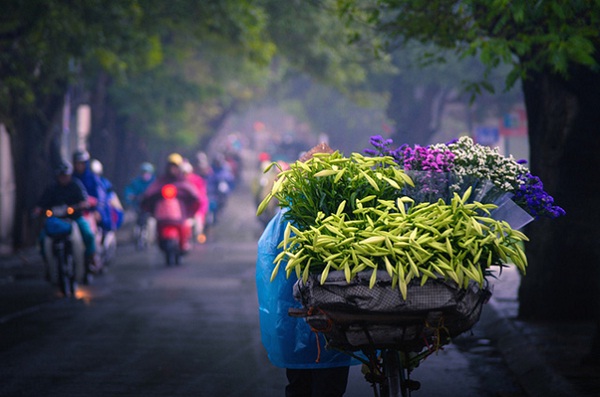 Joining a day journey in Vietnam and you will definitely realize that bustling flower markets in Vietnam are probably some of the most colorful and vibrant in Southeast Asia, but those flower markets' penchants for packing up their blooms onto the back of a bicycle and riding around the city are part of what makes Vietnam special. You can easily find Hanoi's bicycle salesmen near West Lake, relatively close to the largest flower wholesale market of the city, so people should head to nearby Truc Bach to search for bikes selling a whole range of flora. Once coming here, do not forget to keep an eye out for the beautiful lotus, which is a particular favorite of locals and the iconic flower of Vietnam. Travel to Vietnam
Balloons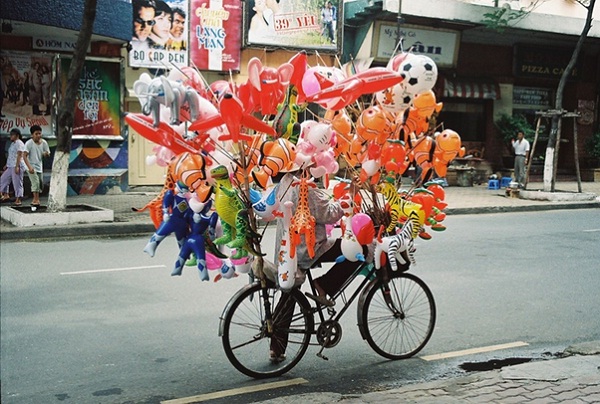 Generally, it is rare to spot people selling balloons off of bicycles, because a huge swarm of multi-colored balloons in enormous, inflated bouquets usually makes them so tiny. You can often see more bicycles selling balloons in the months around Mid Autumn Festival, a popular children's holiday toward the end of the year since these balloons are particularly popular with children. In Vietnam, the balloons are not definitely reserved for a fixed age, and anyone who has a young heart can get a few colorful inflatable cartoon characters to bring them around with themselves!
Fruit and Vegetables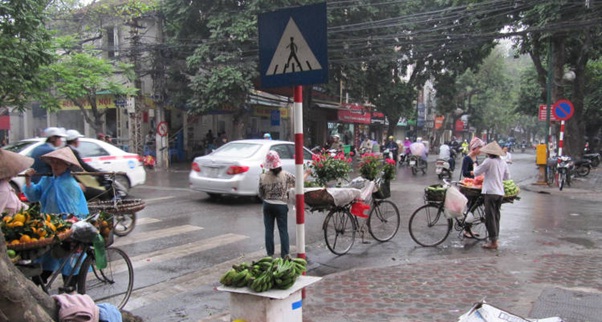 Everywhere you go in Vietnam, can you see food. Plenty of the produce is loaded onto bicycles and cycled around the city after the markets disappear, while most of that same is found in many street markets of the country in the early morning. According to whatever produce is in season, most veggie and fruit cycle sellers carry with them just a few selections. You can easily be able to get your travel snacks for your entire journey with a little more knowledge on when harvesting season is for the incredible variety of fruits and vegetables in Vietnam.
Strange Souvenirs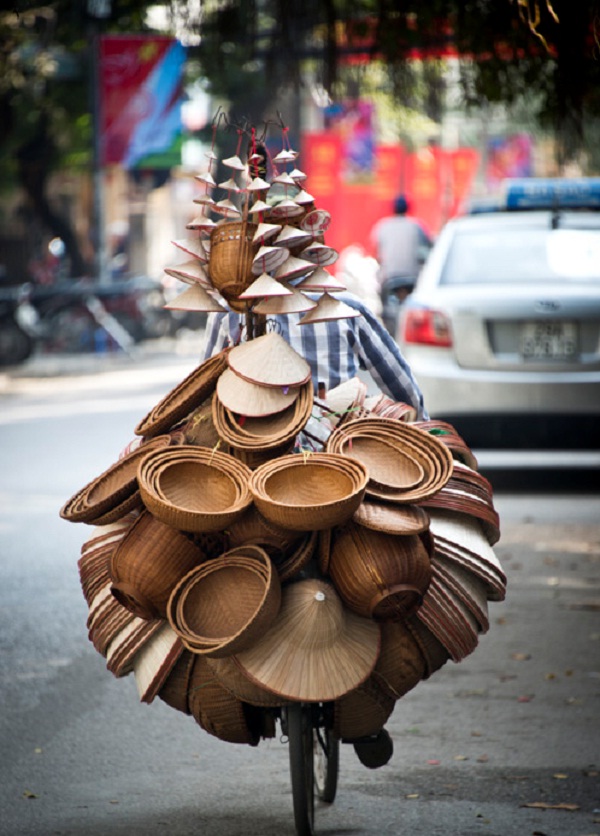 In urban Vietnam, and any downtown districts having stunning tourist destinations, there are plenty of places selling souvenirs and within walking distance, you can easily be buzzing with souvenir vendors. Bicycle sellers seem to vend items that double as items meant for local people and things for creative travelers while plenty of other souvenir sellers have a selection of items that are nearly popular to other wandering salesmen. If you are looking for something special that is different from the dime-a-dozen things in street shops, go to a passing bicycle to see what they have got — what you find might surprise you!
Travel lovers.
Read more: