Tra Vinh is a peaceful place in Mekong Delta Vietnam. There are many unique dishes made from local ingredient that make you feel unforgettable.
Loi choi with chilli
Loi choi often live in emerging land dunes, mudflats or beaches along the river mud. They are shaped like a chopstick, longer than 20 cm, round and white body. People here often entertain you with this dish, because the season is not easy and also caught because it.Danh catch quantities, it is common to wash off the dirt, then salted, sun or do they go through the fire and then fried in the pan submerged lemongrass and chili-flavored oil. Meet little hot fire, the fat from the body poured fragrant gameplay.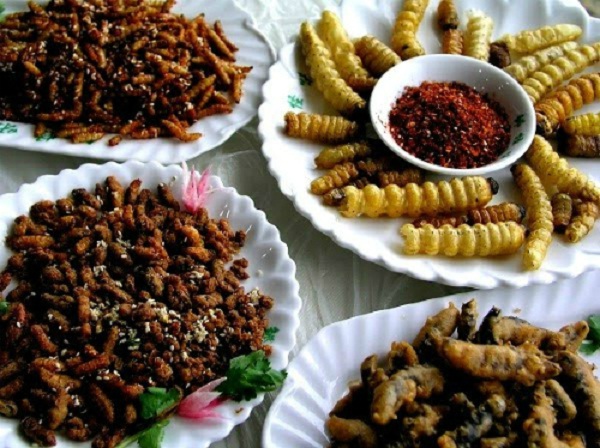 Biting pieces are fried with lemon grass, you will feel the taste of fat fat, the scent of lemongrass, spicy chili spicy blend of chewy flesh, sweet. Meat to eat hot new loi choi in Tra Vinh delicious and there are not many restaurants cooking this specialty. Travel indochina
Chu u grilled with tamarind sauce
Chu u sounds strange that many visitors to the Tra Vinh curious to enjoy. Chu u is crustacean living in the mudflats, the most abundant in the coastal districts. When you eat, you will feel Chu u pincers, fat, make the meat. The sweetness of the meat mingled with sour tamarind and create an attractive dish any customers yet.
Chu u has ugly shape, the same dimensions, but to promote, the more clunky old with two large red and on tomorrow has rough spots. But their meat is no less tasty crustaceans any yet. Chu u be washed very carefully and place in a pan of boiling oil, add garlic until fragrant island tingle. Tasting spices, sugar to taste and indispensable tamarind juice.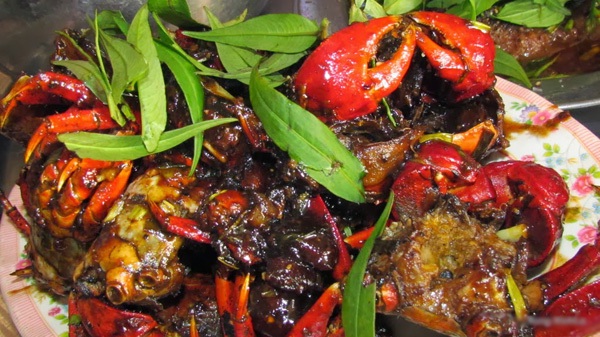 Getting Chu u is not easy for fishermen to wade deep into the coastal mangroves to find the cave. To preserve is difficult because Chu u only live in one day. Many people are often processed into baked, boiled, steamed, but the most delicious beer and Chu u grilled with tamarind sauce are excellent taste.
Banh tet made from rice nuggets mixed with coconut milk
Banh tet made from rice nuggets mixed with coconut milk before feeding into the package's green beans mixed with sugar, vanilla flavoring. Western people pack up Banh tet cereal with banana leaves or leaf wattle offside line is not used. And instead of national security, to the pot pies being steamed.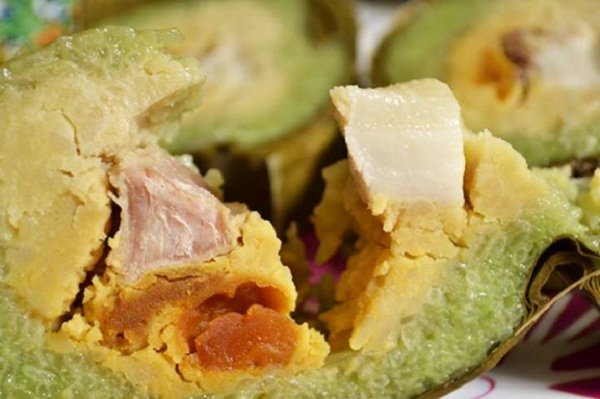 Cakes mingled with plastic outer layer is no less banh chung or banh tet in any public areas of the country but also wonderful aroma, sweet coconut smell stuffy, smelly new rice, cereal… the smell is unique. Banh Tet fatty nuggets day up just the sweet sweet fleshy medium can eat to no without getting bored. Tra Vinh to purchase as a gift dozen Banh tet is possible.
Travel lovers.
Read more: