Ben Tre is located in the end of Mekong River and is a peaceful and poetic destination with shaded villages' paths and immense orchards. In addition, it is also known with name Land of Coconut due to abundance of coconut gardens. Therefore, for any visit to Ben Tre, 3 best things for what to do in Ben Tre Vietnam are wonderful experiences to explore these characteristics of the destination. Travel Indochina Vietnam
Stroll fruit gardens
Thanks to having complex network of rivers and canals, Ben Tre has many advantages to develop ecotourism with many green fruit gardens. There are various agriculture productions in this land such as rice, corn, pineapple, custard-apple, star apple, durian, mango, longan, and many more.
Some famous fruit gardens in Ben Tre are Cai Mon, Tien Long, Tan Phu Fruit Gardens. You will be seen and explored the immense fruits gardens. Addition, you can enjoy specialties of Ben Tre countryside such as chicken soup, oyster soup, snail pancake and so on.
Visit coconut candy workshops
Ben Tre is famous for an abundance of coconut, thus, one indispensable thing for what to do in Ben Tre is visiting coconut candy workshops. Mekong cruise in Vietnam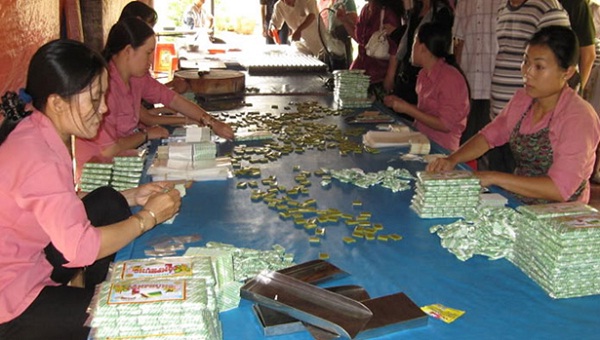 Visiting coconut candy workshops, you will have chances to see the local produce candy, and eat few hot candies, tastier very much compared to packaged candies. Moreover, you can buy many kinds of coconut candy back to gift.
Explore Ben Tre Market
Ben Tre Market is an excellent example of a typical Vietnamese wet market. If you are considering what to do in Ben Tre, Ben Tre Market will be an ideal spot serving the need of shopping, entertaining and cultural exchanging of local and international tourists coming to the land of coconut.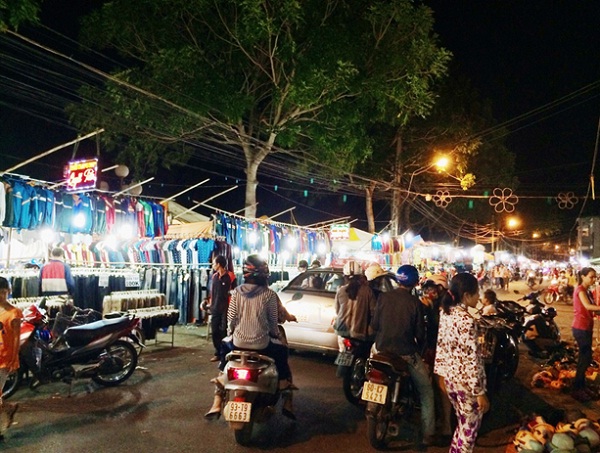 In Ben Tre Market, you can find many famous coconut candy flavors and other products made from coconut such as coconut oils, coconut wine, coconut jelly, coconut soaps, and handicraft items.
Ben Tre is an exotic destination for those who would like to explore an abundant of tropical plants and busy villages on waters. Surely, 3 best things for what to do in Ben Tre above will bring wonderful and memorable experiences during your trip in this land.
I Love Vietnam.
Read more: