Ben Tre Vietnam is the destination for people who love traveling and nature. Let's get some ideas about this interesting province before your Vietnam tours. 
Ben Tre Vietnam
Ben Tre is a delta province at the end of the Mekong River, adjacent to the East Sea, with a coastline of 60 km. It's about 85 km from Ho Chi Minh City. The terrain in Ben Tre is quite flat. In this place, there are many dunes interspersed with garden fields. Therefore, it's very convenient for transportation as well as irrigation.
Because of owning the huge systems of rivers and canals, Ben Tre easily attracts travelers by eco-tour. Above all, travelers will be impressed with pristine landscapes, the simplicity of the coconut gardens as well as fresh orchards. 
Ben Tre Vietnam has not only large paddy fields but also a variety of fruits. For example, you can easily seek delicious and fresh pineapple, rambutan, soursop, star apple, durian and so on. In particular, Ben Tre is the land of coconut (nearly 40,000 hectares of coconut plantation). Coconut is so popular that it's considered as the symbol of Ben Tre Vietnam. Furthermore, Ben Tre is also famous for coconut candy and other productions made from coconut.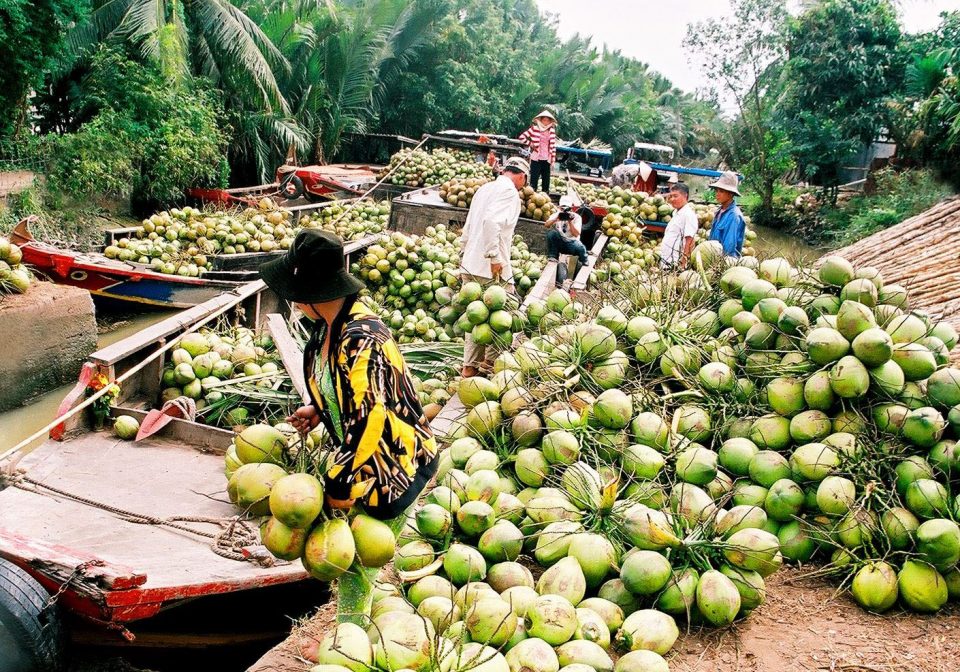 Ben Tre Vietnam w

eather 
Ben Tre has warm weather all year so you can travel to Ben Tre in any month. Similar to Mekong Delta weather, there are 2 seasons in Ben Tre which is the rainy and the dry season. The former lasts from December to the following April and the latter is from May to November. Please be careful for the rainy season as there will be damp which attracts a lot of mosquitoes. You should equip yourself with mosquito repellent, umbrella, and comfortable shoes. 
Additionally, From June to August is the fruit season. Therefore, you will have the chance to admire the colorful orchards as well as enjoy delicious fruit in these months.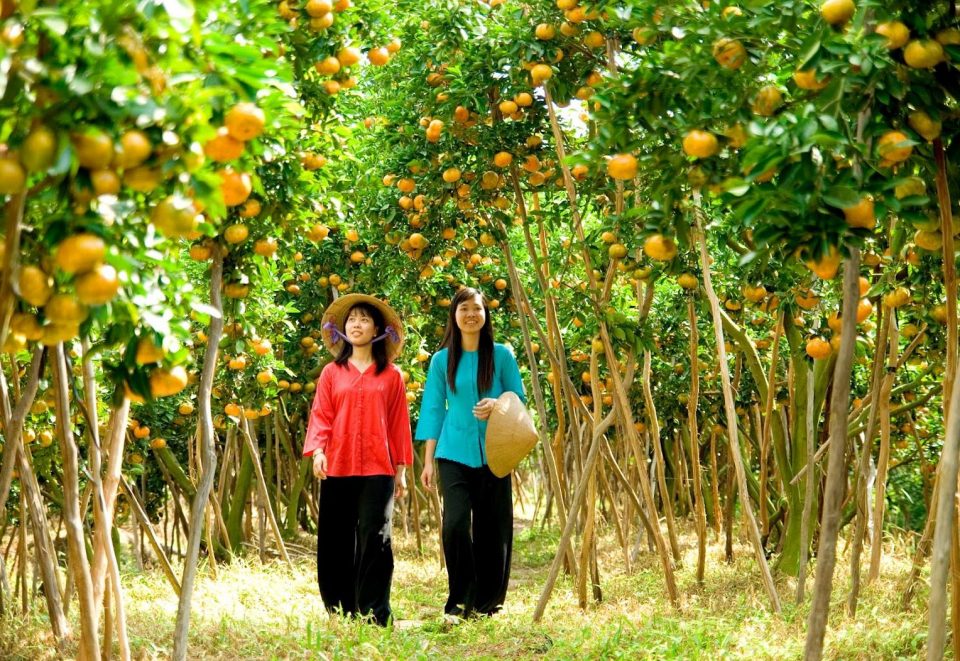 Durian and rambutan are two signature tropical fruits you can buy. You can get them with super low price  in 2 districts of Cho Lach and Chau Thanh district.
How to get to Ben Tre from Saigon
Ben Tre from Saigon by bus
As for car,  it takes about 1.5 hours to get Ben Tre for the initial option. The price fluctuates between US$2.2 and US$4.5 per passenger. You can choose one of the following car's companies:
Hong Phuong Garage: Schedule: Saigon – Ben Tre – Ba Tri – Tiem Tom Port. The car is available from 7 am to 3 pm.

Thao Chau garage: there are 15-seat cars and 29-seat cars. In Saigon, they will pick up and drop off passengers at 182 Su Van Hanh station, Ward 9, District 5 (near to Tran Phu street) and ticket booth of 16 West bus stations. Please notice that the car departing from Saigon is only available in the morning from 5 am to 9 pm.

Thinh Phat bus:

 It's a 15-seat car. The advantage is that you can choose the point of pickup (with surcharge). Besides, the car departs at 25A Su Van Hanh, Ward 9, District 5 (opposite to Hoa Binh Park – corner of Hung Vuong-Su Van Hanh intersection). These cars are available from 5 am to 6:30 pm.
Ben Tre from Saigon by motorbike
On the other hand, you can travel to Ben Tre by motorbike. Starting from Ho Chi Minh City, you go to Binh Chanh District. After that, you turn to Ho Chi Minh City – Trung Luong expressway. You continue toward the highway about 50 km then turn to National Highway 1A. You then drive to My Tho city – Tien Giang province. Subsequently, you continue to run along highway 60. In this direction, you will cross Rach Meu Bridge and keep driving about 13 km to Ben Tre City. Please remember to check the map carefully during the way. 
Ben Tre from Saigon by private car
Another option is to go on a cruise tour that includes Ben Tre in its itinerary. In this case, the car price will be included in the tour price. Common itinerary of Mekong Delta tours from Ho Chi Minh can be summarized as follows: Our driver will take you from Saigon to Ben Tre by car. From Ben Tre, you will transfer to your luxury Mekong river cruise, and then be cruising around to different destinations of Ben Tre and Mekong Delta's provinces. Comparing to the other options, a Mekong river tour (on cruise) is more pricey and definitely more suitable to those who wishes for valuable services and luxurious stays.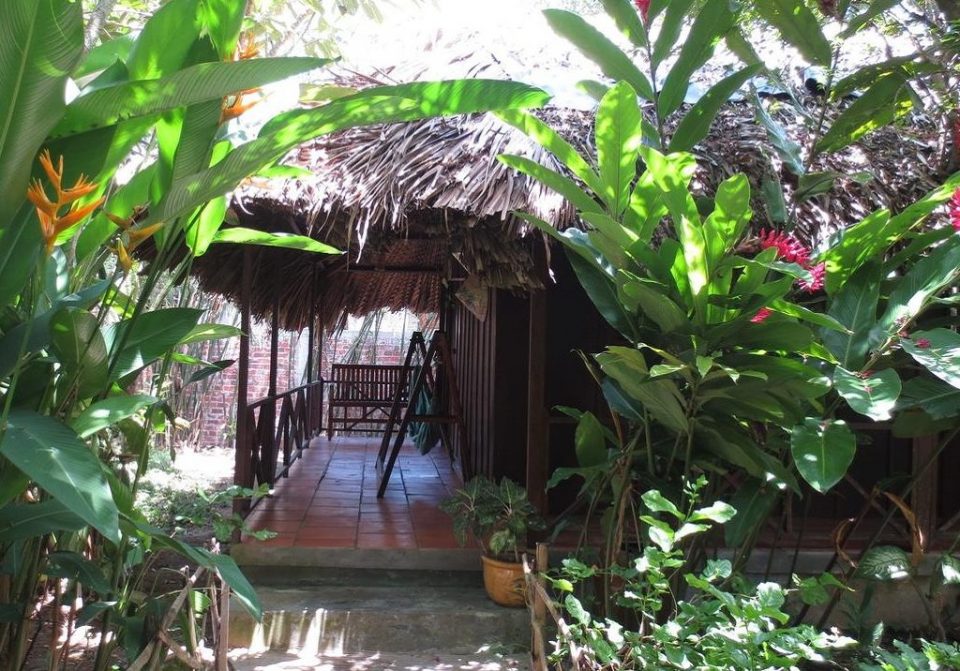 Accommodation in Ben Tre
Because there aren't many options for hotels in Ben Tre, you should book the accommodation in advance to have a reasonable price. Here are some of our recommendations for accommodation in Ben Tre:
To experience the authentic life of Ben Tre people, you can choose Jardin du Mekong Homestay. It is in Song Doc, Hoa Nghia, Cho Lach, Ben Tre. This homestay offers the airy space, designed in a spacious and comfortable style. Travelers will certainly have a memorable trip. The price is about US$61/day. 
Another recommendation is Ham Luong Hotel, which is located at No.200C, Hung Vuong street, 5 District. This hotel is outstanding with river view, delicious food, clean and convenient rooms. The price is about US$24/day.
If you are on a tight budget, you can consider some low price Ben Tre accommodation listed as below:
However, if money is not one of your concerns, please take cruising into consideration. All cruises are capable of high standard accommodations and excellent service. In addition, cruising along Mekong river to witness its beauty can be such a memorable experience.
Things to do in Ben Tre 
Thoi Son Island or Phung Island will be such excellent destinations in Ben Tre of Vietnam. More specifically, you can enjoy seasonal local fruits and listen to folk music (Don ca tai tu) at the same time. Also, travelers can explore how to make coconut candy. It's such an interesting process.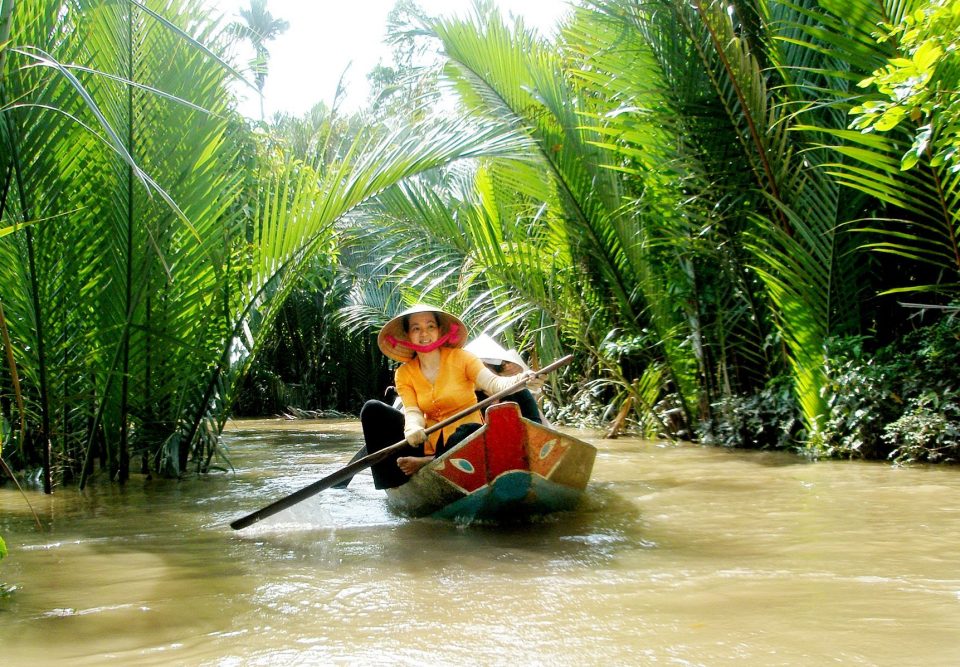 Moreover, travelers can visit Cai Man orchard in Vinh Thanh commune, Cho Lach District. This is a famous spot in Ben Tre. You can find and enjoy various kinds of fresh fruits as well as take beautiful photos here.
If you are a fan of nature exploration, don't miss the chance to admire Vam Ho Bird Sanctuary in Ben Tre. Vam Ho is a saltwater area. there are many kinds of wild plants that grow in forests as well as the habitat of many birds, especially storks and cauldrons. Above all, it's also a famous destination in Ben Tre that attracts lots of travelers.
Besides, travelers will be surprised by featured local cuisine in Ben Tre. You can try rice snails with Vietnamese pancake (Banh xeo oc goc), Paddy field crab hot pot, Vietnamese udon and so on. You can find rice snails with Vietnamese pancakes in Cho Lach district or Phu Da island. Vietnamese udon restaurant is under the Ca Loc bridge, ward 8.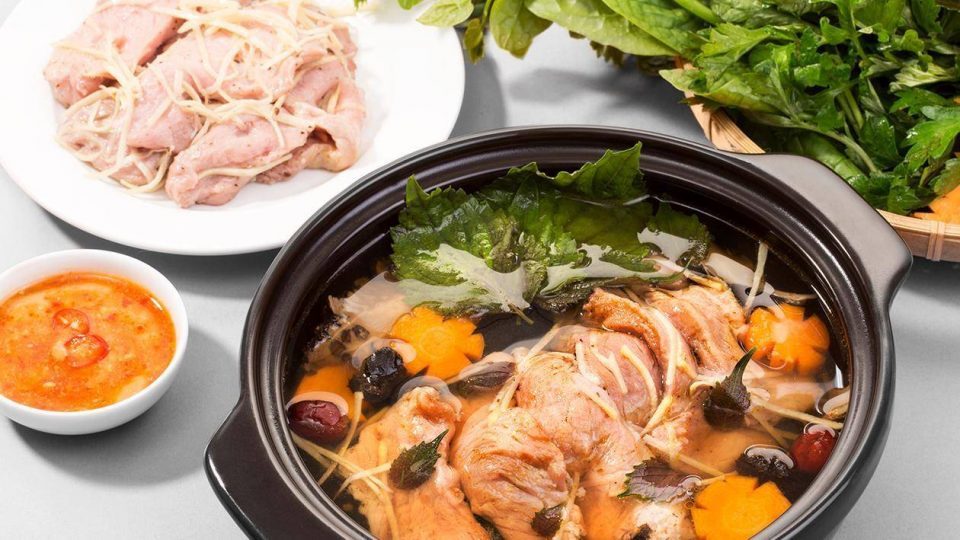 Beside the activities in Ben Tre, there are lots of other authentic things to do in other areas of Mekong Delta river. You may wanna check out Mekong floating market or Mekong river fishing.
>> Suggested cruise for your Ben Tre visit – Mango Mekong river cruise
Nguyen Ngoc Huyen – Travel lover