Being the 'rice bowl' of Vietnam, the Mekong delta which is a water world moving to the rhythms of the mighty Mekong, where small boats, lovely houses and local markets float upon numerous rivers, canals and streams crossing by the landscape like arterie is one of the most popular tourist destinations in Vietnam. Mekong delta tours Vietnam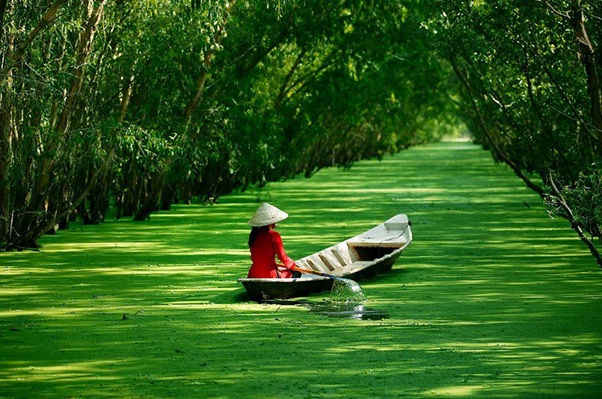 Showing its best during dry months, from December to May when the sky is beautifully crystal clear, the land is luxuriant and the water is calm is the best time to visit the Mekong delta. Although, the temperature and humidity may be a little higher from June to September, if you are a fruit lover, it is advisable to visit this region in these months due to the greatest variety of tropical fruits available.
From October to November, there are many occasional floods especially in remote cities around Dong Thap and Tra Vinh. Therefore, if you are planning to travel in these months, it is wise to keep informed of the weather forecast of these regions ahead of your trip. Vietnam travel packages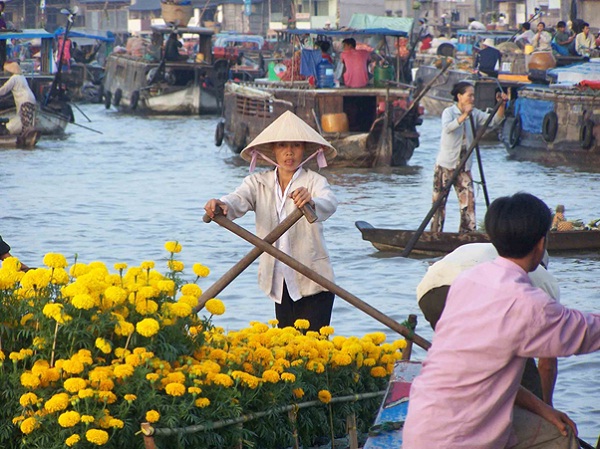 The Mekong Delta's daily life is intertwisted by water and season. The weather is most beautiful in spring month with the flower season stretching from late January to March and early summer with fruit season from April to May. In general, they are highly appreciated as the best time to visit Mekong Delta, also the best time to visit Ho Chi Minh City and Vietnam as well. However, the flood season lasting from September to November when natural disaster sweeps everything away and brings the Mekong delta an entirely new face with its rich brown alluvial water is not recommended for your trip. Fish and water vegetables are really abundant at that time, this is also regarded as the income season for local people. Furthermore, in this season, the waterfront life is also thought to be the most fascinating.
Thanks to the diversity of the region, a visit to the Mekong Delta is unforgettable. Small children who live in urban village riding on the backs of water buffalo or lovely students dressing in white ao dai travel to school through country lanes; gentle farmers bending in a sea of emerald; market vendors broadly smiling behind stacks of fruit; bright yellow perfume sticks drying along the roadside; flocks of cranes circling over a sanctuary when the sun goes down create the peaceful daily scenes of this region.
I Love Vietnam.
Read more: