Constructed based on the design of British architect David Hodkinson of Noor Design, Aqua Mekong Cruise which was built into a complex five-star hotel in 2014 is the first small luxury cruise ship able to sail up and down the Mekong River between the Mekong Delta in Vietnam and the Kingdom of Cambodia.
 All the Design Suites fully equipped with modern and comfortable conveniences at international standards, together with all of the experienced guides who are professional and always willing to meet your demands, have good English pronunciation and wide knowledge of all well-known Buddhist temples, Catholic churches, Hindu remains and fatal wildlife are many attractive points when you travel on this vessel.
Cruising on the Mekong River, you can relax in comfort offered by the unmistakably oriental character design while admiring the ever changing striking views of river scenery and life when you smoothly pass by. Indochina travel Vietnam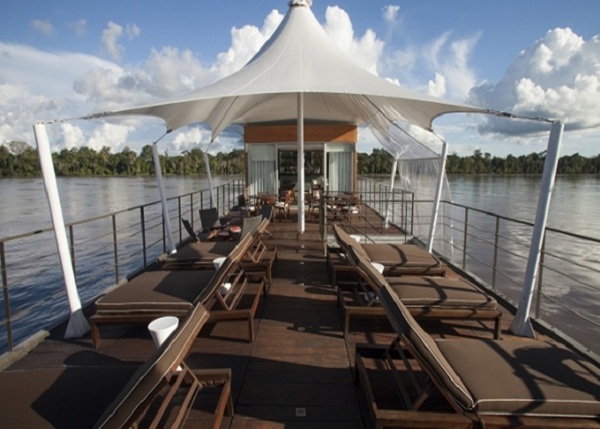 The relaxed complex and contemporary comforts of five star resort offered in a large comfortable space will surely bring you the most amazing and relaxing moment in your comfortable trip.
The Outdoor Lounges located on the Observation Deck level at either the bow or the stern, both of which are fully furnished with comfortable sun loungers are available to create the space for you to enjoy relaxing time by doing something simple as reading and sleeping.
In the 5-Star Southeast Asian Cuisine, all the dishes are prepared by the talented on board chefs from the day's freshest ingredients, from catfish to river prawns, and organic local produce shopped at local riverside markets. On Thompson's ever changing, creative menus that always reserve authentic to the fertile surroundings coconut, lemongrass, coriander, turmeric are just a few of the most recognizable flavors guests can expect.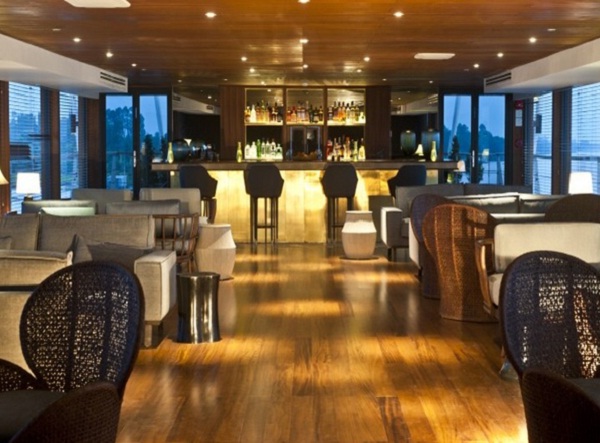 Having dinner a date night or dining with your family style with ever-changing Thompson's menus will not be a bad idea. All of his dishes are the harmony of the timeless flavors and ancient sustainable ingredients which are expected to please you with the most perfect meal.
An area for your shopping with a wide range of selected Cambodian and Vietnamese handicrafts, jewelry and Aqua Expedition signature souvenirs which own full of Southeast Asia's artisanal traditions is also offered.
Trip cruising on the Mekong River on the Aqua Mekong Cruise offered by our Indochina Voyages will be one of your most unforgettable memories. With our skills and experiences, we promise to bring you the best services at reasonable price.
Travel lovers.
Read more: