If you have an opportunity to travel Ho Chi Minh City (or Saigon), you should not miss these attractive destinations, such as Saigon Notre-Dame Cathedral, Reunification Palace, Ho Chi Minh central post office, Suoi Tien Amusement Park, Ben Thanh Market. Indochina travel Vietnam
Saigon Notre-Dame Cathedral
Saigon Notre-Dame Cathedral is situated in the downtown of Ho Chi Minh City. It was built between 1863 and 1880 by the French, and reaches a height of up to 60 meters. Initially, it was called Saigon Church.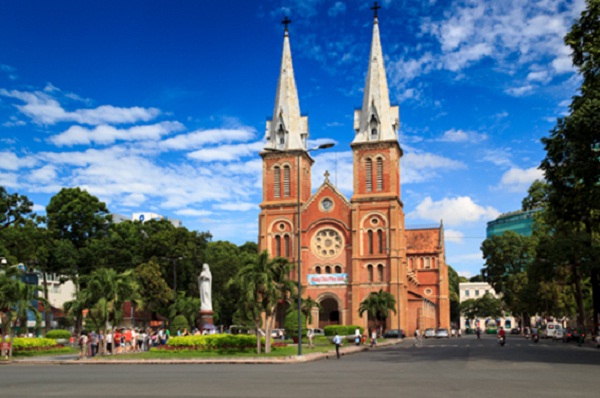 All the materials were directly imported from France, such as red bricks of the outside walls, which retain their bright and lively red color until nowadays. To people's amazement, the two bell towers, each with the height of 60.5m and 6 bronze bells have just been added in 1895.  Vietnam travel packages
Reunification Palace
The palace was built on the site of the former Norodom Palace, a milestone in this bustling city and designed by architect Ngo Viet Thu. As Vietnam was split into North Vietnam and South Vietnam, the building served as presidential home and workplace.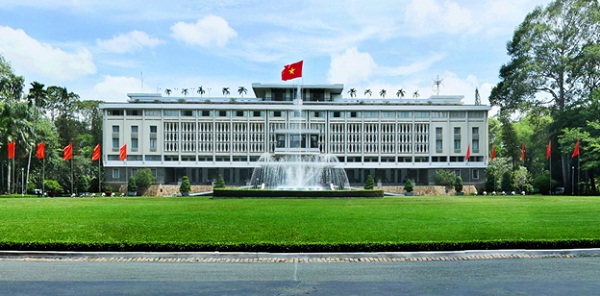 Reunification Palace's architecture is a mixture of traditional and modern architecture, typical of the 60s'. This palace now functions as a museum, where visitors can see the F5E fighter plane which bombed the palace on 8th April 1975 and tank 843 which led the final assault through the palace gate on 30th April 1975.
Ho Chi Minh central post office
Located right in the center of Ho Chi Minh City – at number 2, Paris Commune Street, District 1, The Central Post Office is one of the oldest buildings in Ho Chi Minh City. It was constructed between 1886 and 1891, based on the design of Gustave Eiffel.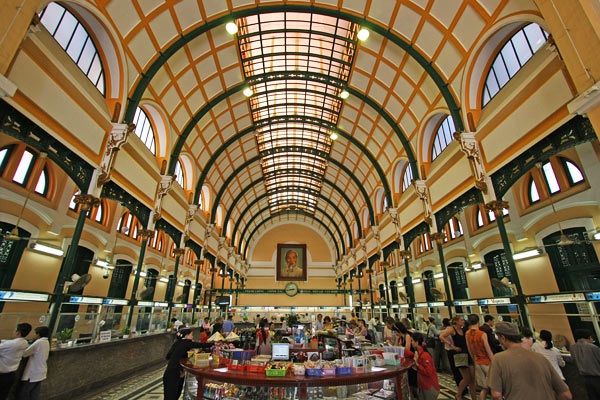 The Post Office has long been the busiest post office of the country. It offers all kinds of traditional postal services for example mailing, selling postcards or stamps. Foreign money exchange is also available.
Suoi Tien Amusement Park
Suoi Tien Amusement Park is situated about 40 minutes from downtown Ho Chi Minh City.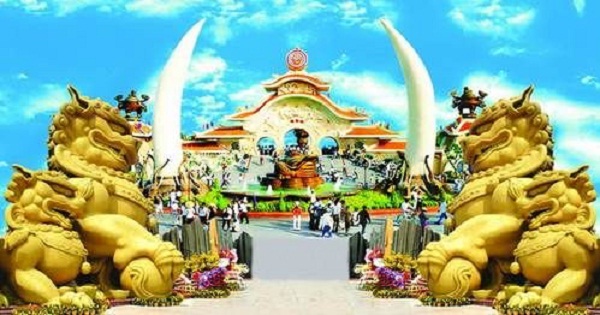 The park is well-known for its Oriental architecture, with the concept based on oriental beliefs. This concept is shown by all the statues, buildings and games in the park.
As an amusement park, Suoi Tien offers numerous kinds of game, from scary, thrilling to adventurous games, for example: Mystery of the Forest, 4D Theatre, Roller Coaster and Air Bycicle.
Ben Thanh Market
Located in downtown Ho Chi Minh City, Ben Thanh Market in District 1 is a great destination to buy local handicrafts, branded goods, Vietnamese art and other souvenirs.
Ben Thanh is also famous as the place for real Vietnamese food. There are a lot of vendors and food stalls in the market that offers guests delicious dishes. Here, tourists can taste popular kinds of local dishes like pho, banh xeo, banh beo, cha gio, hu tiu…
From clothing, shoes, bags, jewelry to kitchen ware, grocery, sweets, and Vietnamese drinks… everything that Saigon's people need for their daily life can be found here. Besides goods for daily use, tourists can find here variety of eye-catching local handicrafts, souvenirs.
Asia travel.
Read more: