Combining stunning services offered by dedicated, utterly caring crew and staff with high quality private sampans and in-depth local knowledge, the Mango Cruises provide passengers with private cruising experiences in the picturesque Mekong Delta area. Taking you to many wonders of the Mekong Delta as well as less known sites, Mango Cruise is a truly awesome way to explore the peaceful and lavish canals of this mighty delta! cruise mekong river
Chau Thanh, Giong Trom, Mo Cay and Cho Lach Districts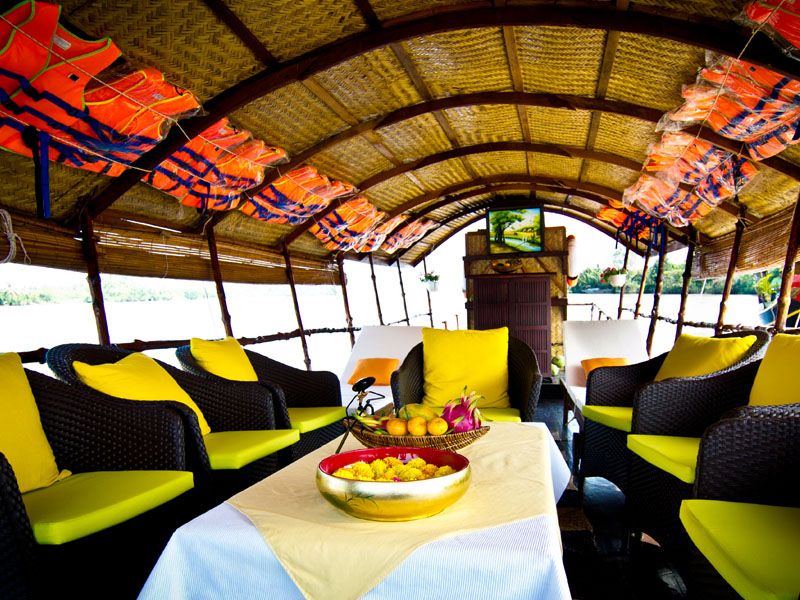 Going with Mango Cruise, you will take a rowing sampan boat through the small canals covered by the green of the water coconut plants in Giong Trom. Favored by good climate, Ben Tre, which has luxuriant orchards all year round, is considered to be suitable for bee-keeping. Along the village roads in Giong Trom, Mo Cay, Chau Thanh and Cho Lach Districts are honey vendors jostling and bustling inviting guests to buy or just sample their honey.
In these peaceful villages, you will have a bike trip around the village; stop at a local house to taste the tropical fruits and chat with the local farmers; stop for a visit at the rice noodle factory, at the coconut processing workshop where you can see how every bit of the coconut is utilized or at the brick making factory in Vung Liem province, where you will see the traditional century-old method to make bricks. Travel Indochina and Laos
Cai Mon orchard is another must-see destination in Cho Lach. Coming here, you will definitely have a chance to try a lot of different fresh fruit species such as banana, mango, mangosteen, orange, mandarine, longan, rambutan, grapefruit and jack-fruit, etc. All species of tropical fruits grown here are fresh, high-quality, delicious and nutritious. If time permits, do not hesitate to go to a large garden, pick any kinds of fruits you like and enjoy them right away.
Cai Rang floating market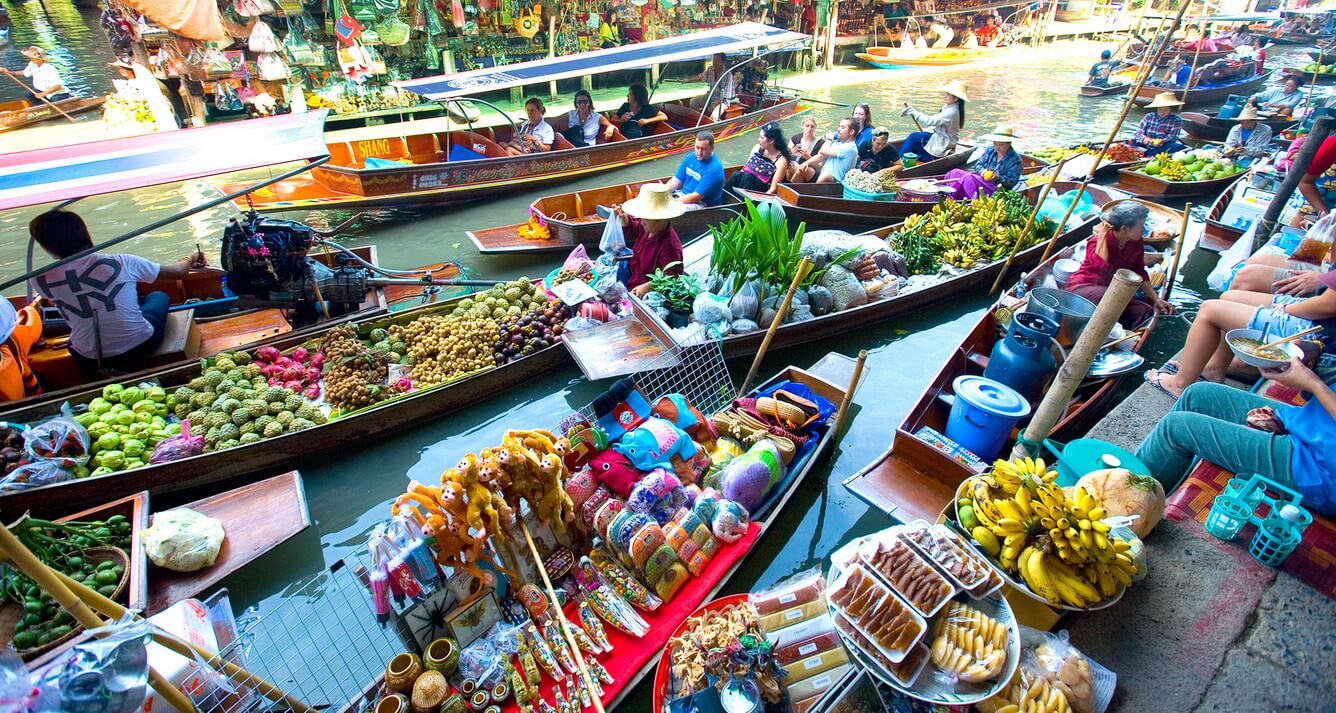 How can you say that you have ever been to Can Tho if you have never visited Cai Rang floating market, which is the biggest floating market in the Mekong Delta area. Specializing in selling fruits and agricultural products of the whole region, Cai Rang floating market is not just a crowded trading area, but also a unique cultural space of the Southwest. In the Mekong Delta, boats are used not only as a major means of transport but also for all trading activities. Since then, the idea of floating market like Cai Rang is highly appreciated.
Coming to Cai Rang floating market, you will see an abundance of fresh tropical fruits, try local specialty (Hu Tieu) for breakfast and see local people in their daily life.
Cao Dai Temple
Built in 1926, Cao Dai Temple, also known as The Great Holy See Temple – the center of Cao Dai temple, a religion, where Confucianism, Buddhism and Christianity integrate each other, is ranked as one of the most striking structures in all of Southeast Asia. A visit to this fascinating site to take part in the colorful noon-day mass held by this religion's followers will be one-of-a-kind experience.
See more:
I Love Vietnam