Referring to Phu Quoc people usually only remember the colorful coral reefs and white sand beaches Sao forgetting that Phu Quoc 2/3 area is covered by virgin forest. A lot of places are still mysteries waiting to discover you find, among them Hon Mot. Tours Indochina 
Hon Mot located in the northeast of the island of Phu Quoc. There are two roads to get to Hon Mot. Either go along Nguyen Trung Truc Street, Duong Dong – Bai Thom. Or is derived from Ham Ninh Duong Dong, then along the coastal road of red earth to get to Hon Mot. No need to take the train to Mount A, where only about 200 meters from the island of Phu Quoc. Previously, you had to walk across the road to get to where floating. Currently, the road is more than a bridge to ease travel, but you can still experience the feeling of walking on the sea very interesting. The sea water is very shallow and cool.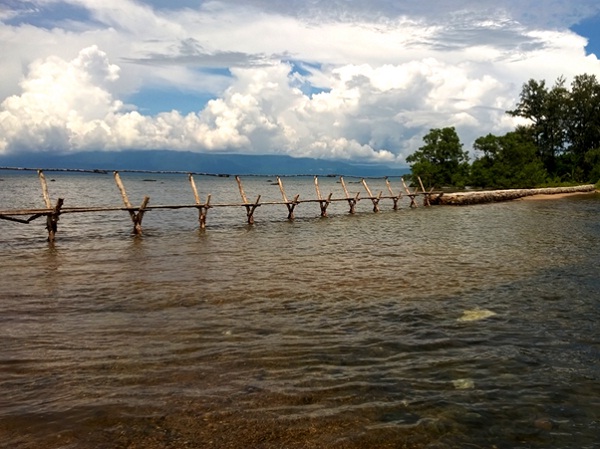 But no white sand beaches such as Bai Sao but compared to the clarity of the sea, the Hon Mot not lose anywhere around the island of Phu Quoc. The first impressive thing here is that you will see rising sea spoon full of earth, feeling as if you are lost in a world completely different from the surrounding green color filled.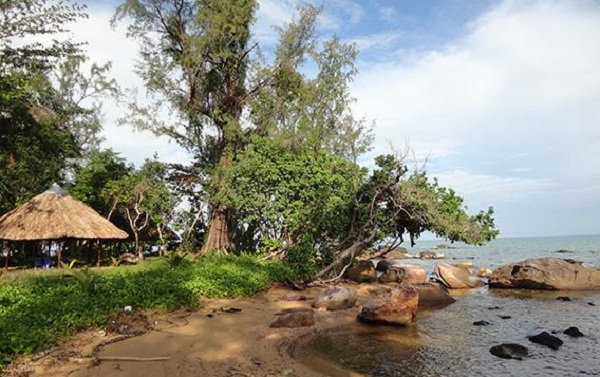 Along the only paved road, Hon Mot have been built small huts for camping delight you all day without fear of disturbing anyone. Beach morning glory flowers territory covered walkway. Beach morning glory can grow as much as this is an area where originated the fragile flowers bring this purple color. Hon Mot covering a rich flora with green trees shady perennial form many beautiful shapes, as if you are lost in a fairy forest area. Diverse vegetation adorn Hon One more interesting and mysterious. Mekong river cruise Vietnam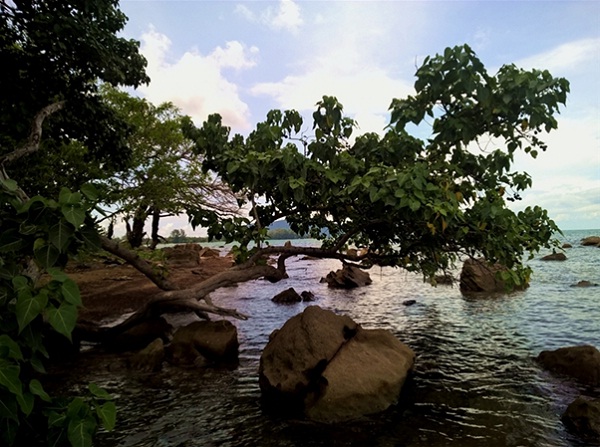 Peaceful setting, cool well suited for those looking for a truly private place. Want forest forest, ocean marine want. Hon Mot almost disengaged from everything outside, not noisy, dusty, desert island right quality. Not missing the art scene for those who love photography can unleash compositions or couples want to keep the beautiful moments before the wedding. To Mot Island, you should prepare food and water for camping and day. If you forget, you can visit the nearby beaches Thom to buy seafood or chicken ready to organize a barbecue with friends and relatives.
Travel lovers.
Read more: