Speaking of Hue, people immediately think of citadels, golden palaces, magnificent shrines and temples, majestic mausoleums, ancient monuments… The most prominent of them is Hue Imperial Relics Complex – the first cultural heritage of Vietnam was recognized as World Cultural Heritage by UNESCO. Let's explore Hue with:
Tours on Indochina
General information
On 11/12/1993, Hue – Ancient Capital of Vietnam were officially recognized by UNESCO as World Cultural Heritage. This special honor is also an event marking integration of Hue's cultural heritage to the world, which is the pride of every Vietnamese citizen. Hue Ancient Capital is one of the vestiges representing architectural, sculptural, aesthetic achievement and creative mind of Vietnamese people for a long time. Especially, in terms of architectural art, Hue is considered as "an urban masterpiece, a prominent example of an oriental feudal capital".
History
Located in the north bank of Huong River, ancient Hue Capital was built on an area of over 500 hectares and was surrounded by three layers of wall. Hue Citadel is glorious architectural work which was built by King Gia Long in 1805 and was completed by King Minh Mang in 1832. Here, Kings of Nguyen Dynasty built a large number of citadels, palaces and works served for royal family. For nearly 400 years, from 1558 to 1945, Hue was the capital of Nguyen Dynasty. For centuries, all quintessence of the country at that time have been filtered and converged here, creating a cultural stage that is full of national identity in history of Vietnam. mekong river cruise reviews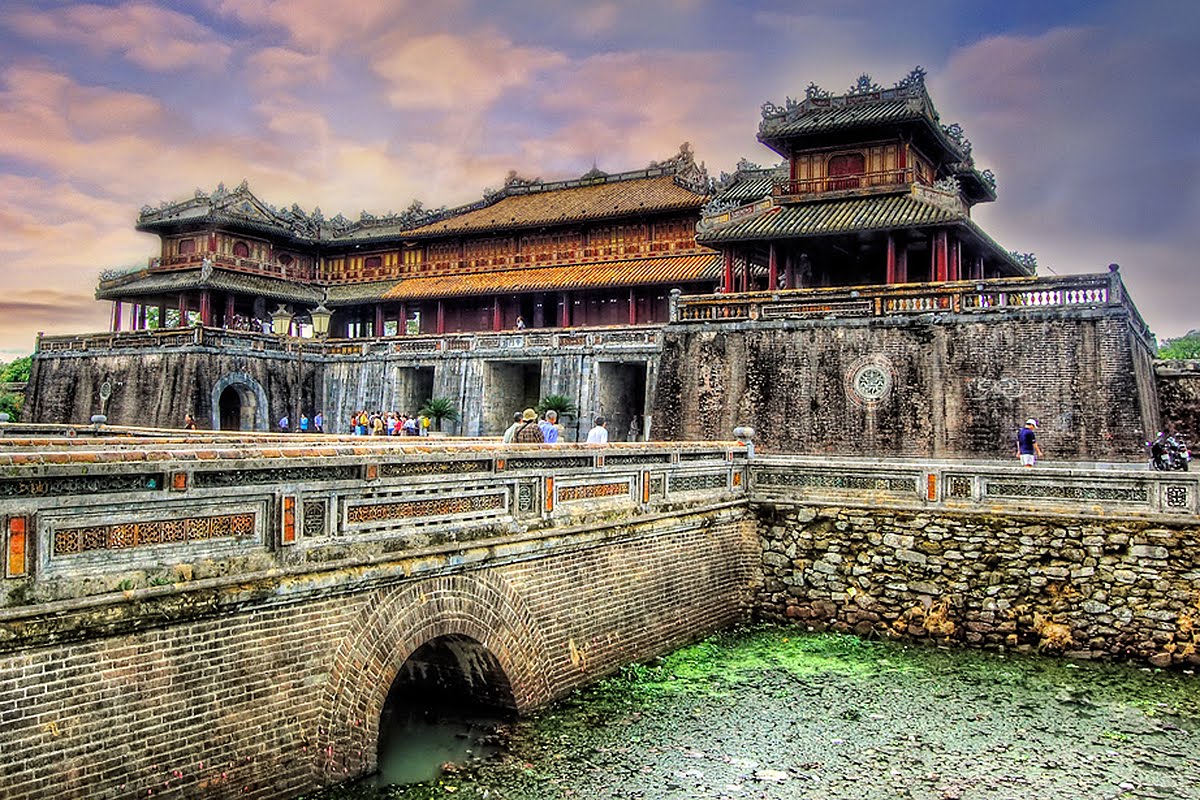 Architectural works of ancient Hue Capital
The Imperial Citadel of Hue (also known as Dai Noi) is an area lying within Hue Citadel. This is the place where the highest authorities of the monarchy were located and the place serving the purpose of worshiping former kings. The Imperial Citadel consists of over 100 beautiful architectural works divided into many areas such as Ngo Mon Gate, Thai Hoa Palace, Trieu Mieu Temple, Thai Mieu Temple, Hung Mieu Temple, The Mieu Temple, Phung Tien Palace, Kham Van Palace…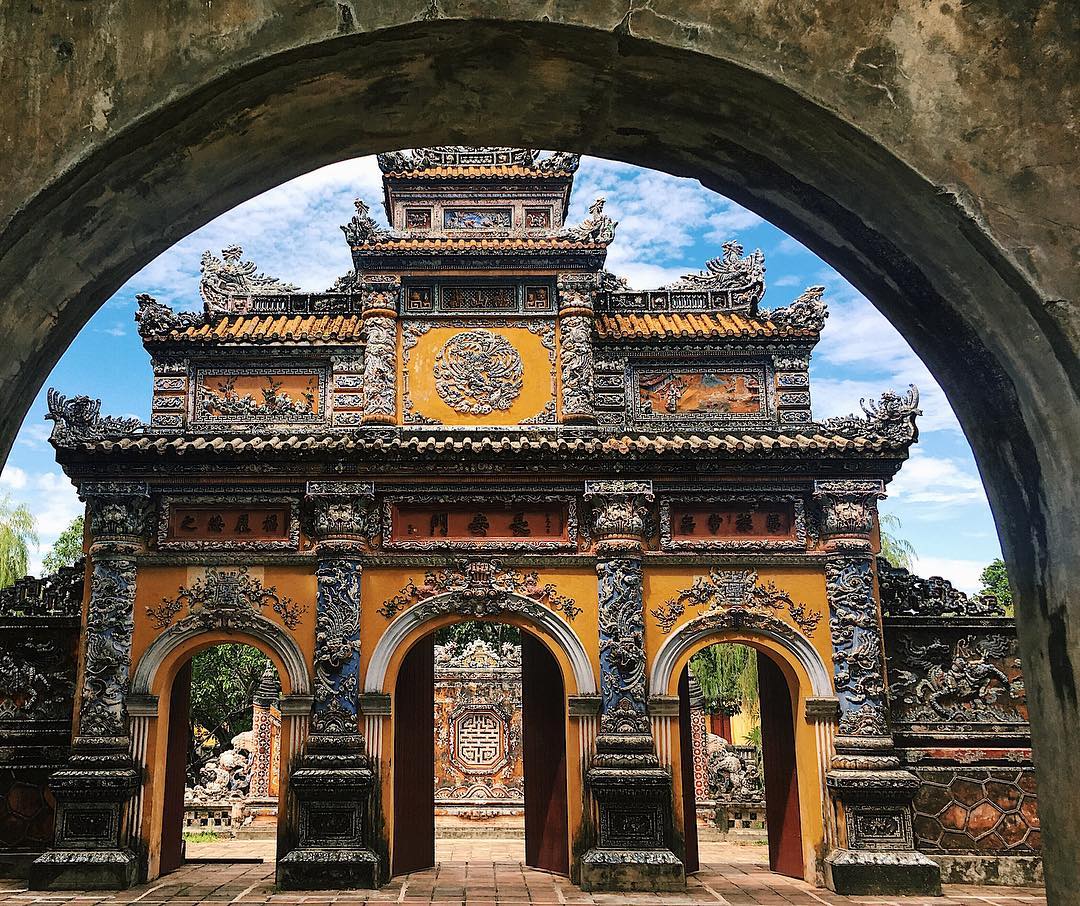 Forbidden Citadel of Hue is the area located in Imperial City just behind Thai Hoa. This is a place which is only reserved for the king and his family. It was built in 1804, including closely 50 architectural works, including Dai Cung Mon, Can Chanh, Can Thanh, Khon Thai Palace, Duyet Thi Duong, Thuong Thien and Thai Binh Luau. ..
Throughout two citadels introduced above is Divine Road running from the banks of Huong River. Along both sides of the road are prominent buildings such as Nghinh Luong Dinh, Phu Van Lau, Dien Tho, Ky Dai, Ngo Mon, Thai Hoa, Can Chanh, Can Thanh, Khon Thai, Kiem Trung…
Further in the west of Hue Imperial Citadel, Nguyen Emperors' mausoleums are considered to be symbol of architectural art at that time. In total, there are seven tombs, each has distinctive nuance, but they are all human wonders combined with beautiful natural scenery of Hue.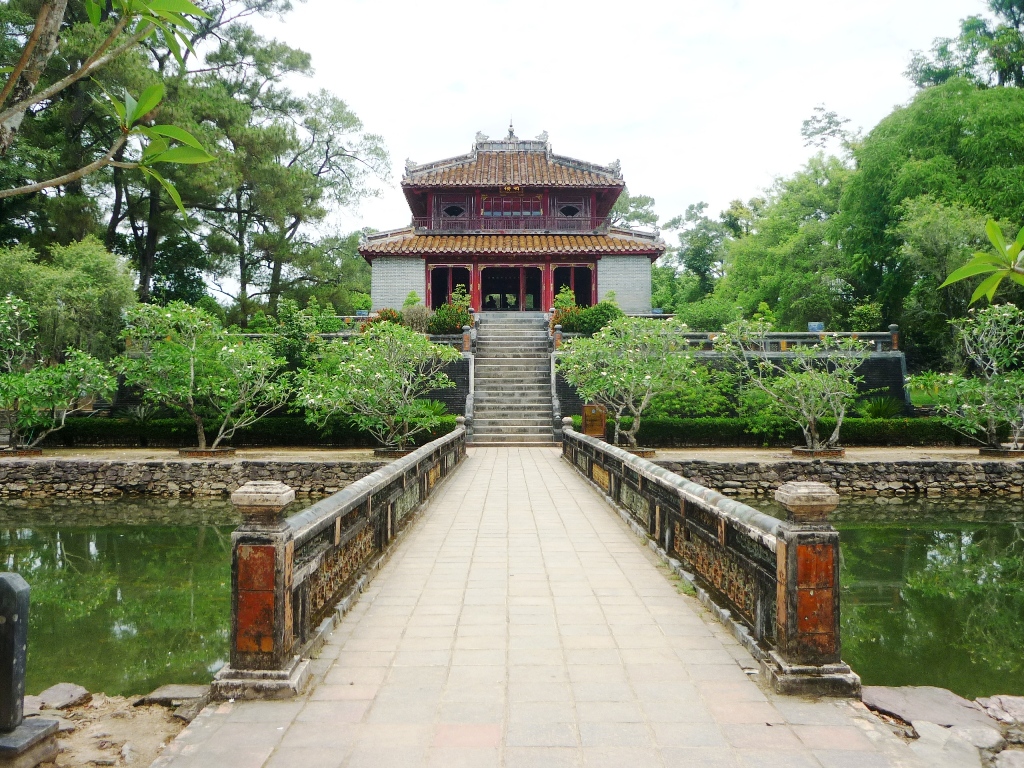 Ancient Hue Capital has great values regarding to construction techniques, architectural art in the history of cultural development in Vietnam. It also becomes an attractive tourist destination. Today, clearly aware of the importance of Hue, Vietnamese government has paid special attention more about preservation of relics in Hue. And both domestic and foreign tourists can comtemplate ancient Hue Capital which is almost intact with nearly 140 both large and small construction works.
See more:
Asia Travel Lover