Launched in 2009, L'Amant is a dreamlike paradise for you to rediscover the colonial era to bring you back in a time. More than a simple boat having charming beauty this boat has a soul. Impersonating itself all this "Golden age" period, it provides all its travelers with it. Vietnam tours packages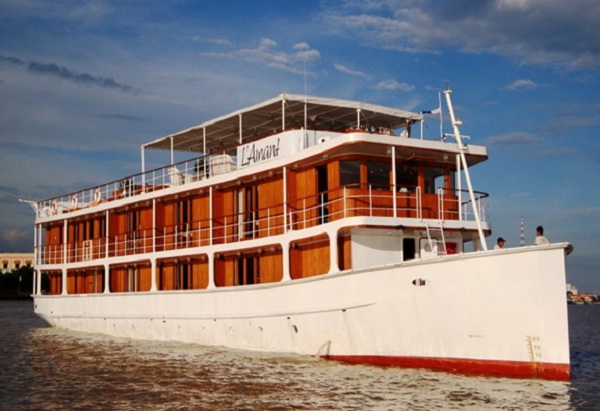 Containing 12 modern and comfortable cabins with the maximum capacity of 24 passengers, L'Amant Cruise is a traditional boat-building to cruise the Mekong in luxury. Built in a colonial style of 39 meters in length and 7 meters in width, L'Amant Cruise is suitable for any individuals, couples as well as families who want to enjoy the beauty of Mekong Delta.
The spacious sundeck is always a perfect place for passengers to observe the magnificent overview of the Mekong Delta. It is the place where you can feel the peaceful and refreshing atmosphere of the river while capturing many beautiful photographs to keep these memorable moments. Admiring the stunning beauty of the region at the time of sunset or when the dark covers the Mekong Delta you can see the sparkling stars on the sky easily – one of the most unforgettable experiences on your trip to the Mekong Delta. Mekong river cruise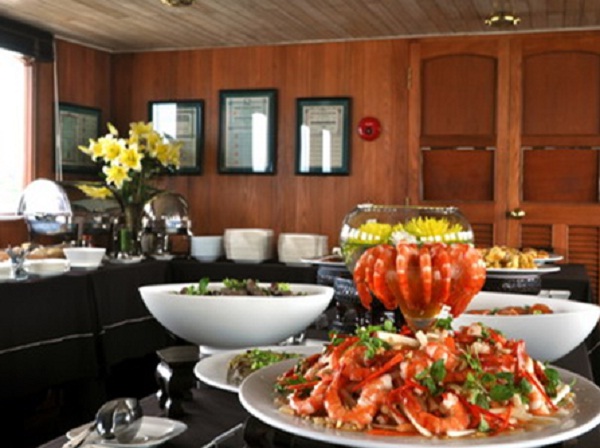 On this vessel, tourists will have a chance to enjoy a variety of dishes served by talented chefs and friendly staff from Vietnamese or Western buffets to à la carte gourmet menus. An elegant atmosphere and all the staffs' attitude will make all clients feel content during their delicious meals. Besides delicious dishes, the wine list delighting both the amateurs and the connoisseurs with its outstanding selections of grand cru is also a highlight.
L'Amant Cruise offers out-standing services for an unmatched cruising experience, sailing from the Mekong Delta to the white sandy beaches of the Gulf of Thailand, being attracted by the serenity and the beautiful nature throughout the journey on – Cai Be – Chau Doc – Phnom Penh.
On this unique journey, exploring the authentic life of the Mekong region inhabitants and unveil its colorful sceneries are interesting activities you can do. Besides, on board, you will be served with the best services by our attentive staves while discovering the peaceful daily life of the locals in Mekong Delta and exploring its spectacular hidden beauty upon the journey.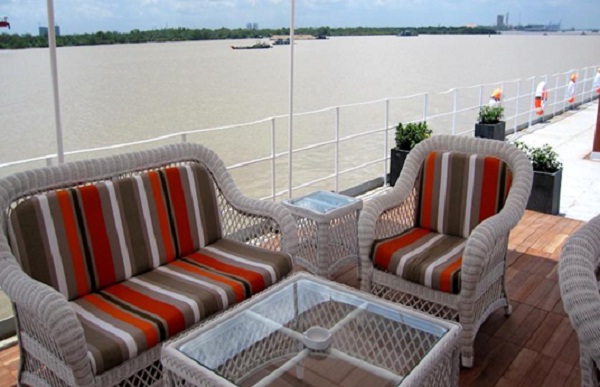 Being one of the pioneers in providing the highest – quality services for both local and foreign visitors, our Indochina Voyages is proud to bring you a detail plan to travel on the L'Amant Cruise to please you with precious memory. Contact us for further advices at comparative price.
Travel lovers.
Read more: