Visit Phu Quoc, Vietnam, you can not help but look at 5 this beautiful islands to experience the wild beauty and explore the many exciting activities of the islands. Travel Indochina Vietnam
Hon Xuong
This is the most remote islands, located in the south of Phu Quoc. Hon Xuong sea water and marine are in very deep. The most interesting thing is a huge cave with imposing cliffs. From this cave, you can lie nostalgic and beautiful views of the sea diving in the island shop.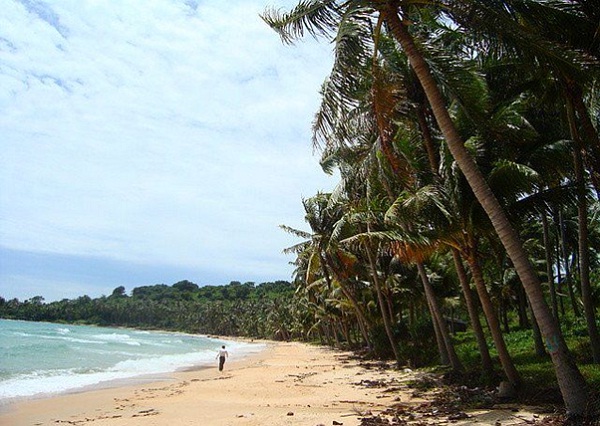 This is a great location for those who enjoy watching coral diving, with many precious corals.
Hon May Rut Ngoai
Hon May Rut Ngoai also located in the south of Phu Quoc Island, the center of An Thoi town about 3 miles. In order to go to Hon May Rut Ngoai, you can go by train within 1 hour.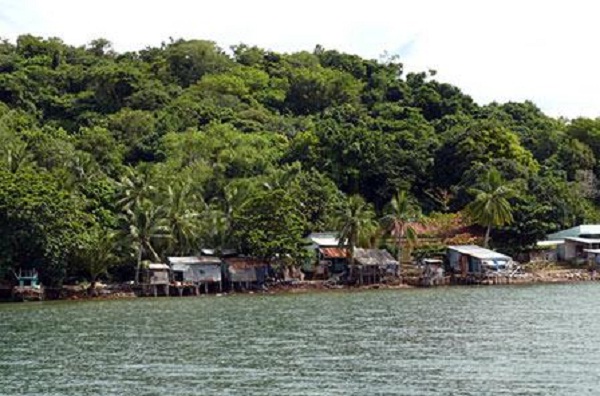 In addition, beach is relatively unspoiled. During alluvial sand, the beach will only be full of white sand and blue water color, picturesque. Here, you can swim outside with hammocks are relaxing, listening to the waves slapping or wandering on the island expeditions, shooting styles. Coming here, you will remember a shop had eight taste specialty porridge pinch.
Hon May Rut Trong
Similarly wild character of the island Hon May Rut Ngoai, Hon May Rut Trong attracting tourists by the long sloping beach, fine white sand stretching along with coconut balls tilt. Regional sea ecosystems are incredibly diverse with 125 species of fish and 150 species of molluscs. Besides the many rare marine species such as clams cows, dugongs, sea turtle… South Vietnam travel packages
It also attracts tourists by many interesting activities. The first is to participate snorkeling tour, admire the beauty firsthand colorful than 100 species of hard corals, soft. At night, you can experience the thrill when the fishermen go squid fishing. It takes only a 5-minute boat trip to visit the squid fishing village, you will be manually sentence fresh squid, grilled or cooked can bring porridge right on the boat.
In addition, there is a pearl farm, you can visit the floating house specialized breeding of rare seafood such as abalone, sea cucumbers, turtles, grouper cotton.
Hon Mot
A center island lies the town of Duong Dong (Phu Quoc) about 20 minutes. Hon Mot attract tourists to the ledge with diversified, strips of beach morning glory bloom very beautiful. Deep sea level can not see the coral, moss and all the fish swimming around. Here, you can unleash swimming, snorkeling, fishing, crab pinch and more.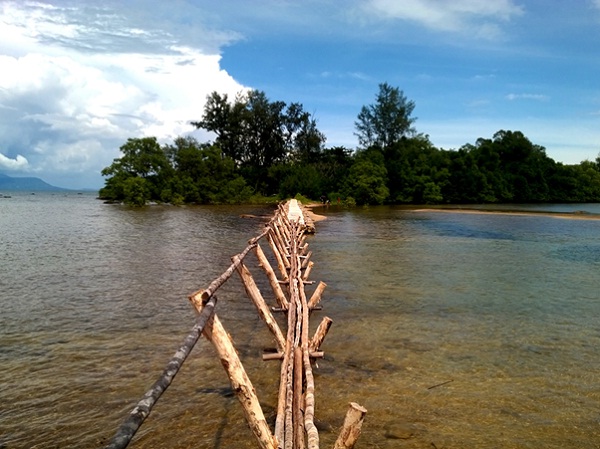 In addition, the island also has vegetation is extremely diverse, rich with many species of perennial trees, reaching his many strange fungi on rotting tree trunks.
Hon Mong tay
Hon Mong tay is almost an absolute pristine islands, by no residents living and no intervention by the convenient service from the mainland.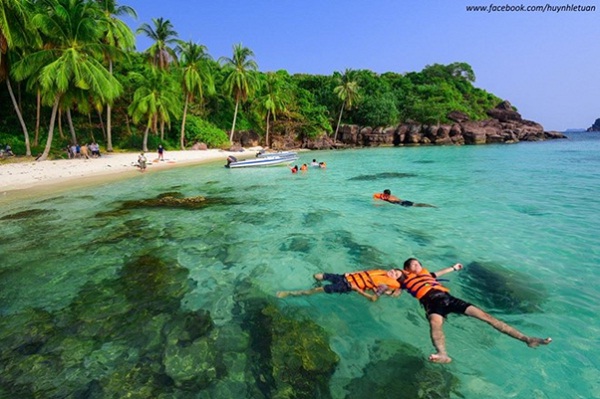 Hon Mong tay is the ideal location for outdoor activities such as camping, swimming or going to explore deep into the wilderness with burning grasslands stretching headline. One other interesting activities that you can not miss when you come here is to experience scuba diving the coral ecosystem is extremely rich, with 17 types of hard and soft types of anemones, brilliant colors. Coral reef, bright enough, sizes, colors will surely leave a great impression on your lap on a trip to the "desert island".
Travel lovers.
Read more: