Built based on out of an old traditional rice barges with the finest quality wood, Mekong Eyes at 39 m long and 8.5 m wide was artfully decorated by skilled craftsmen of the Mekong Delta.
Containing 15 lavishly furnished twin and double rooms, each with a private bathroom with shower and hot water, wardrobe, air-conditioning and fan, Mekong Eyes can accommodate up to 30 guests. The rooms are far away from climate and sound, and that makes them ideal for tourists to enjoy a fantastic panoramic view of the Mekong River cruise
In order to meet the demands of almost travellers, all cabins which are designed with big windows to insulate against windy climate and noisy sound are fully equipped with standard facilities and amenities. An utterly caring crew will help travelers to enjoy a high quality service for the whole journey.
Combining regional boat-building traditions with modern comforts, the Mekong Eyes is becoming one of the perfect holiday vessels to cruise the Mekong Delta travel in style.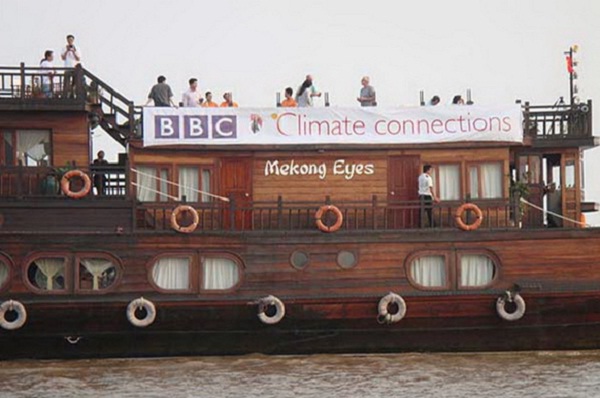 The "eye opening" is one of the traditional ceremonies performed on a newly constructed Mekong boat. The eyes are painted on the bow for good luck, a wide-awake crew and fast and safe journeys.
The crew will do their utmost to provide all the best services and comfort to make you feel comfortable most during your Mekong Delta cruise. The captain and his deck hand as well as the engineer are in charge of the technical details and the routing. An experienced chef will take you on a culinary journey to enjoy the best cuisine of Vietnam. A local passionate guide will explain the life and culture of the Mekong Delta to you to help you learn more about Vietnamese culture.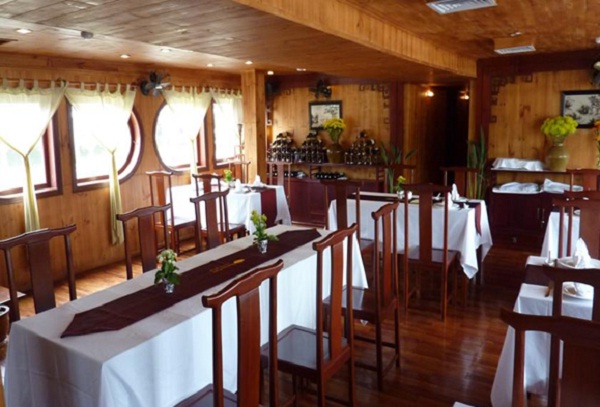 The Mekong Eyes cruise offers the most luxurious chance to sleep peacefully aboard ship as you journey deep into the mighty delta – the brand-new experience that you have never had before. Outfitted out with the latest in style and comfort, from the natural wood interiors, to the panorama windows in your cabin, Mekong Eyes ensures to bring you unforgettable memory. A stylish upper-deck inside panorama lounge appeals you to sit back and immerse in the impressions of the fantastic scenery and the busy daily life on the river.
On the top deck is an open sitting area and sun deck with breathtaking views where you will be served with cool drinks and freshly cooked delicacies by all the friendly staff while basking on the sun deck.
If you are planning to enjoy your vacation on Mekong Eyes, do not hesitate to contact our Indochina Voyages. We promise to bring you the most memorable trip with friendly, well – trained staff at cheap price.
I Love Vietnam.
Read more: