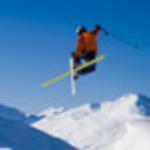 Melbourne, Australia
Fantastic Tour Company
We booked our trip to Vietnam with this tour company. Best decision ever! We started the journey in the south of Vietnam, then to central Vietnam and ending up in the northern part of the country. The tour experience was smooth transitioning to all the different cities and the tour guides organised for us in the different cities were warm, caring & friendly, and well spoken in English.I would highly recommend this tour company for its efficient, interesting and well-planned exploration of the country. My whole family truly treasure the experience we had of this trip – it was fun, educational and definitely memorable!
Shantha
Melbourne, Australia
Visit to Vietnam and Cambodia organised
Indochina Voyages are an excellent company which organized a private tour for our family to visit Vietnam and Cambodia. Dan and his team were excellent. Always checking at every stop that we were comfortable with all the arrangements. We had an excelled 17-day trip. Everything was organized so well with all the small details taken care of. The hotels were first grade and the placed chosen for the itinerary made sure we did not miss any important place. Halong Bay and Ho An is a must-see place.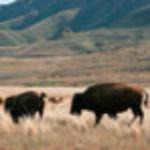 Fran
Sydney, Australia
Our first trip to Viet Nam, won't be our last!
When I began researching for our last minute, 2-week trip to Viet Nam, I had a month in which to plan and book flights. TBH I knew zero about the geography or popular travel spots, so asked my friend Google for help.
Google, in turn, directed me to the endless source of all travel wisdom and knowledge: TripAdvisor Forums. Huge thanks to everyone who generously offers their wisdom there. It was there that Ross recommended planning a trip to Viet Nam, with the assistance of one of many Vietnamese tour operators, and then he mentioned a few.
I went back to Google with my new info, sought out a few more VN tour operators, then contacted three directly.
In the end, it was a battle between two excellent tour companies. Both consultants were pleasant, polite, patient and very capable, but for our particular requirements, Dan (Tram) from Indochina Voyages seemed to more fully listen and understood what we wanted, so we thought it only made sense to go with him.
Norunnhaug
Bergen, Norway
Great day trip
Me and my friends took a daytrip to Mekong Delta from Ho Chi Minh. The trip included transportation from Ho Chi Minh, boattrips on Mekong, lunch, visit to local crafts and food and a bikeride to one of the villages along the delta. Lot to see and experience. Our guide, mr Cuong, was very outgoing, intersting, funny, but most of all, had a lot of knowledge that he shared. He spoke about what we saw and could expect, but also was very attentive to our questions and what we seemed fascinated by. The homepage was easy to navigate, and customer service, by Daniel, was friendly and professional.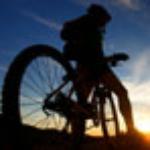 Emers
Adelaide, Australia
Great tour company. Well organised and helpful throughout the holiday
Organised a great schedule and were flexible when needing to make some last minute changes. Kept in contact on a daily basis via "whatsapp" to ensure all transfers and tours were on time and the family was happy. We booked a couple of months in advance online and "Dan" made sure everything run smoothly. Very competitive prices and would highly recommend. Mekong delta, tunnels, Halong Bay and Hoi an all a must see and do. Only negative was a very rude driver in Hanoi who clearly should not be in the tourism business. All other tour guides and drivers were first class.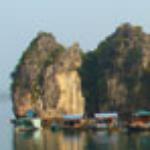 Mercedes
Madrid, Spain
Highest quality travel services at reasonable prices
Hi, I'm the owner of a boutique and adventure travel agency based in Madrid, Spain. I have been working with Indochina Voyages for 2 years, I have sent many travellers through all Vietnam, from the Northern mountainous regions of Sapa and Ha Giang to remote areas in the southern Mekong Delta. I have to say that working with Minh Vu and Tim Lee from Indochina Voyages gives me peace of mind,they are proficient and understand my needs and my clients wishes, delivering high quality standards every single time. I offer bespoke tours all around the Asian continent and whenever I send travellers to Vietnam I know they are going to deliver what promised,always working beyond my expectations. From Honeymoons to adventure trekking Indochina Voyages always delivers top notch service, you shouldn't hesitate to contact them for any quote in Vietnam or Cambodia,you will never regret it.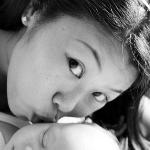 Meow
Singapore, Singapore
Thank you Nam for your excellent service!
Nam helped organise our trip to Hanoi, Halong Bay & Sapa last December. I contacted him last month when we decided to go Saigon. Nam very kindly answered our questions & gave us honest advices/recommendations. Very quickly, he organised everything for us. We fully enjoyed our tour to Cu Chi Tunnels & Mekong Delta. Nam also helped to organise our trip to Muine. The driver was extremely patient with us! The resort he recommended was perfect for our family too!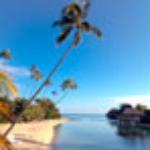 HG1011
Mumbai, India
8 day Vietnam trip with IndoChina Voyages
Our recent 8 day trip to Vietnam( including Hanoi, Halong Bay, Hue city, Hoi An, Ho Chi Minh, Mekong Delta, Cu Chi) was organized by Daniel Nguyen from Indochina Voyages. I must say that it was a memorable trip for us. We have fallen in love with the simplicity, warmth, beauty of Vietnamese people and their beautiful land.
A big thanks to Daniel for chalking out an itinerary that gave us insight into local culture. Right from the moment; I connected with Indochina Voyages till the very end of our trip; everything was just  "perfect".
Meticulously planned itinerary, well-informed tour guides, neat hotels, impeccable vans/cars, quality food, prompt timely information, thorough professionalism- it had everything rather more than what we had expected.
Daniel, a big thank you for answering my umpteen queries very patiently and even accomodating my last minute requests. I was very skeptical of undertaking this trip due to recent surgery and special food requirements but you made it look so simple. Love you.
We are coming again for sure and I recommend Daniel and Indochina Voyages. Cheers.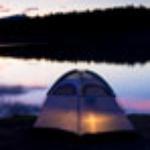 James
Sydney, Australia
Fabulous Private Tour of Veitnam
My wife and I used Indochina Voyages to arrange a private tour of the highlights of Vietnam, including Hanoi, trekking in Sapa, a Halong Bay overnight cruise, Hoi An, Ho Chi Minh City and the Mekong Delta. FANTASTIC. Extremely reliable. Clean, great hotels. Always prompt. Great tours. AT one point a typhoon had flooded our hotel in Hoi An before we arrived. Independently Daniel had found us a different hotel while we were in Halong Bay without us doing anything.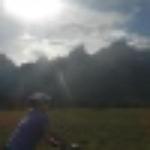 Kathy
United States
Wonderful Trip with Every Detail Planned to Perfection!!!
If you are looking for a fabulous agent to book your trip– this is the one!! I would not hesitate to plan another trip with Indochina Voyages. My daughter, son and I booked a 15 day, 14 night trip to Hanoi, Halong Bay, Hoian, Ho Chi Minh City, Mekong Delta, Phnom Penh, and Siem Reap.
Minh Vu was our agent and he could not have planned a better itinerary for us. When I started planning the trip I did not really know how we were going to be able to organize the details and pick what to see. We had a ton of questions which he answered for us in great detail. Minh Vu listened to what I wanted in the trip – very active, not a lot of downtimes, and planned an adventure filled the vacancy. I am a big worrier and he assured me that all the trip details would all be worked out. Boy, was he correct!! Everything worked like clockwork. In addition, he checked in on us throughout the trip to make sure we were OK and all was going as planned. All the guides were always on time and had a great air-conditioned van with cold water waiting for us. The guides taught us so much about the cities, countries, culture, etc. Every guide added something to the trip with their personality and it was great to be able to spend time with people who were happy to share knowledge about the area we were visiting. We would never have been able to see and learn as much as we did without the local guides and their expertise.
All of our planned tours, meals, hotels, flights were perfectly managed. Everywhere we went we were met with smiles. Some of our highlights of the trip were the street food tour in Hanoi, visiting the ruins at My Son, staying at a beach resort in Hoi An, Vespa tour in Ho Chi Minh, cruising Halong Bay, cyclo ride in Cau Doc and the ruins at Angkor Wat. Also, I cannot forget to mention how much fun we had going to the local markets in most cities and towns. We fell in love with the food in Vietnam. Without the help of the guides and the meals that were planned for us at the restaurants, we would have missed out on a lot of the variety. They did a wonderful job making sure we were introduced to numerous Vietnamese specialties.
Thank you so much to Minh Vu for all your hard work putting together an amazing vacation for us!!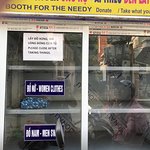 HBPang
Kuala Lumpur, Malaysia
Amazing and Fascinated Trip
Relaxing trip which planned by professional travel consultant from Indochina. It saves all our planning time, we basically just relax and packed our luggage and depart to this enjoyable trip.
The friendly travel consultant provided all the necessary information and closely followup until the travel date. The responsible tour guide provided his best service and warm welcome during the trip. Our visit to Halong bay aBayTrang An left us with a wonderful memory. Thank all the professional staff with their friendly and helpful services.
PeakFam1
Singapore, Singapore
Ho Chi Minh and the Mekong
Excellent service, guides, driver and organization. Our son broke his ankle just before our trip, but Indochina Voyages were accommodating and reassuring that we could still get the most out of our trip. They made the necessary transport adjustments for him and we had a fantastic time. The is our second tour with Indochina Voyages and we would definitely recommend them and use them again.