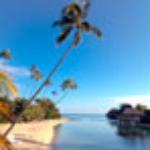 HG1011
Mumbai, India
8 day Vietnam trip with IndoChina Voyages
Our recent 8 day trip to Vietnam( including Hanoi, Halong Bay, Hue city, Hoi An, Ho Chi Minh, Mekong Delta, Cu Chi) was organized by Daniel Nguyen from Indochina Voyages. I must say that it was a memorable trip for us. We have fallen in love with the simplicity, warmth, beauty of Vietnamese people and their beautiful land.
A big thanks to Daniel for chalking out an itinerary that gave us insight into local culture. Right from the moment; I connected with Indochina Voyages till the very end of our trip; everything was just  "perfect".
Meticulously planned itinerary, well-informed tour guides, neat hotels, impeccable vans/cars, quality food, prompt timely information, thorough professionalism- it had everything rather more than what we had expected.
Daniel, a big thank you for answering my umpteen queries very patiently and even accomodating my last minute requests. I was very skeptical of undertaking this trip due to recent surgery and special food requirements but you made it look so simple. Love you.
We are coming again for sure and I recommend Daniel and Indochina Voyages. Cheers.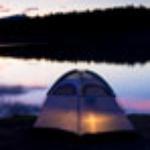 James
Sydney, Australia
Fabulous Private Tour of Veitnam
My wife and I used Indochina Voyages to arrange a private tour of the highlights of Vietnam, including Hanoi, trekking in Sapa, a Halong Bay overnight cruise, Hoi An, Ho Chi Minh City and the Mekong Delta. FANTASTIC. Extremely reliable. Clean, great hotels. Always prompt. Great tours. AT one point a typhoon had flooded our hotel in Hoi An before we arrived. Independently Daniel had found us a different hotel while we were in Halong Bay without us doing anything.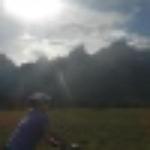 Kathy
United States
Wonderful Trip with Every Detail Planned to Perfection!!!
If you are looking for a fabulous agent to book your trip– this is the one!! I would not hesitate to plan another trip with Indochina Voyages. My daughter, son and I booked a 15 day, 14 night trip to Hanoi, Halong Bay, Hoian, Ho Chi Minh City, Mekong Delta, Phnom Penh, and Siem Reap.
Minh Vu was our agent and he could not have planned a better itinerary for us. When I started planning the trip I did not really know how we were going to be able to organize the details and pick what to see. We had a ton of questions which he answered for us in great detail. Minh Vu listened to what I wanted in the trip – very active, not a lot of downtimes, and planned an adventure filled the vacancy. I am a big worrier and he assured me that all the trip details would all be worked out. Boy, was he correct!! Everything worked like clockwork. In addition, he checked in on us throughout the trip to make sure we were OK and all was going as planned. All the guides were always on time and had a great air-conditioned van with cold water waiting for us. The guides taught us so much about the cities, countries, culture, etc. Every guide added something to the trip with their personality and it was great to be able to spend time with people who were happy to share knowledge about the area we were visiting. We would never have been able to see and learn as much as we did without the local guides and their expertise.
All of our planned tours, meals, hotels, flights were perfectly managed. Everywhere we went we were met with smiles. Some of our highlights of the trip were the street food tour in Hanoi, visiting the ruins at My Son, staying at a beach resort in Hoi An, Vespa tour in Ho Chi Minh, cruising Halong Bay, cyclo ride in Cau Doc and the ruins at Angkor Wat. Also, I cannot forget to mention how much fun we had going to the local markets in most cities and towns. We fell in love with the food in Vietnam. Without the help of the guides and the meals that were planned for us at the restaurants, we would have missed out on a lot of the variety. They did a wonderful job making sure we were introduced to numerous Vietnamese specialties.
Thank you so much to Minh Vu for all your hard work putting together an amazing vacation for us!!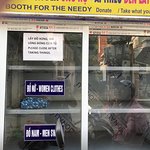 HBPang
Kuala Lumpur, Malaysia
Amazing and Fascinated Trip
Relaxing trip which planned by professional travel consultant from Indochina. It saves all our planning time, we basically just relax and packed our luggage and depart to this enjoyable trip.
The friendly travel consultant provided all the necessary information and closely followup until the travel date. The responsible tour guide provided his best service and warm welcome during the trip. Our visit to Halong bay aBayTrang An left us with a wonderful memory. Thank all the professional staff with their friendly and helpful services.
PeakFam1
Singapore, Singapore
Ho Chi Minh and the Mekong
Excellent service, guides, driver and organization. Our son broke his ankle just before our trip, but Indochina Voyages were accommodating and reassuring that we could still get the most out of our trip. They made the necessary transport adjustments for him and we had a fantastic time. The is our second tour with Indochina Voyages and we would definitely recommend them and use them again.
Jaruvit W
Sydney
Incredible time
It's mine third time in Vietnam. But this time was different, I went wifather.ther. So i have to choose and plan it a lot to make this trip for him.
I contact via "Linh" for planning and booking . She is very kindly and awesome . We booked train and "Trang an" trip from her . The price was better than other agency . And you can ask any information about the place you go. On the first day, we have free time to meet each other in Egg coffee cafe . It really awesome , after that we go to Sapa by the train . The train is really impressive . Suitable for the price and service .
About the "Trang an" trip . This trip was amazing !!!! I really love this trip so much !!! You must do this trip . The temple is really beautiful and extraordinary . A lot of detail and your guide can explain it "clearly" . It is good right??! "Know it , and enjoy it" . After, that we went to the buffet lunch . The lunch was great!!! A lot of stuff and local . I try some mountain lamb , the local food of this place . I quite like it!!! Different feeling in my mouth. And the most "HighLight" is Trang an sailing . The view is very beautiful and stop breathing . Dont have any word more . Just Come and Do It …..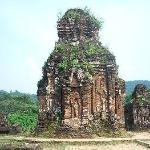 Lovetotarvel
Fort St. John, Canada
Best in Vietnam
This was our 3rd trip to Vietnam and each time we have used this company. Nam Lucas is the reason we keep coming back, his attention to detail and working with a client to truly achieve what you want and helping to guide us this time in the Sapa region was just the best time. He really gives you worry-free travel and if a problem does arise he takes care of it so you don't have too. The full 3 1/2 weeks was seamless. The private van drive to Sapa was a wonderful way to travel to see so much more of this beautiful country and after seeing the buses weaving in and out of traffic on the freeway I can say I am glad I was not in one of them. The trekking in Sapa with stops at some schools and a Hmong home was one of the best days ever. Topas Eco Lodge was unbelievably beautiful and so glad we booked in there for the night. The largest moths I have ever seen where here. The terraced fields in this area of Vietnam are just stunning and so glad we finally made the trek to this part of the country. Right from the first airport pick up to the last airport drop off to return home Indochina looked after us. Thank you, Nam Lucas, for another job well done. If you are planning a trip to Vietnam you will not be disappointed by this company. Top notch.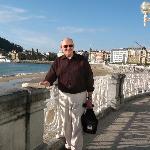 Gene0771
Glastonbury, Connecticut
Excellent itinerary, planning, & attention to details
We wanted to visit Vietnam during TET in Hanoi and decided to leave the planning and logistics to the excellent staff at Indochina VoyagesTravel. What a GREAT TRIP! They covered all of the details for us – planes, trains, and automobiles – as well as guides in Vietnam and Laos. We spent pre-TET and TET in Hanoi and it was a thrilling experience not to be missed. The hotel selections were top-notch, all located within the Old Town Hanoi, while the one in Luang Prabang was in a more secluded, yet easily-reached area. Indochina Voyages also provided a new comfortable Toyota SUV vehicle and driver for trips to Halong, Ninh Binh, Can Cao market, SaPa, and to airports, train station, hotels.
I highly recommend Indochina Voyages Travel to anyone going to southeast Asia. They custom-design trips for each traveling person or group so the amount of physical activity, routing, personal interests (culture, art, history, food) can be adjusted to YOUR preferences. Communications from IVT, (in excellent English), made it so easy to work with them, we felt they provided very good value for our 17-day trip. In our opinion Mr. Tim Lee has assembled a very competent and friendly team at IVT – we were satisfied with every aspect of our trip thanks to them.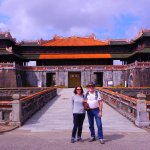 thepearsos
Sydney, Australia
THE ABSOLUTE BEST
They were fantastic and every day was a new adventure. Every guide was expert, friendly and nothing was too much trouble. Co-ordination was brilliant and all of our drivers were safe and amazing. The itinerary was perfectly designed and managed thanks to Minh Vu who even saw us safely on the train to Sapa. We would do it again in a heartbeat. A hassle-free way for a couple in their 60s to experience a wonderful country in Vietnam and then they provided the same service in Cambodia. Can't recommend highly enough.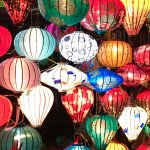 mftspain
Wigan, United Kingdom
Indochina arranged my entier trip!
Great travel company,, arranged everything fromTransfers, hotels, trips, internal flights, guides, and drivers. We just got our own return flights from the UK to Vietnam.
Our itinerary was Saigon, Da Nang, (Hoian), Na trang, Back to Saigon, overnight cruise down the Mekong River, Cambodia, Siem reap, Phnom Penh.