Jaruvit W
Sydney
Incredible time
It's mine third time in Vietnam. But this time was different, I went wifather.ther. So i have to choose and plan it a lot to make this trip for him.
I contact via "Linh" for planning and booking . She is very kindly and awesome . We booked train and "Trang an" trip from her . The price was better than other agency . And you can ask any information about the place you go. On the first day, we have free time to meet each other in Egg coffee cafe . It really awesome , after that we go to Sapa by the train . The train is really impressive . Suitable for the price and service .
About the "Trang an" trip . This trip was amazing !!!! I really love this trip so much !!! You must do this trip . The temple is really beautiful and extraordinary . A lot of detail and your guide can explain it "clearly" . It is good right??! "Know it , and enjoy it" . After, that we went to the buffet lunch . The lunch was great!!! A lot of stuff and local . I try some mountain lamb , the local food of this place . I quite like it!!! Different feeling in my mouth. And the most "HighLight" is Trang an sailing . The view is very beautiful and stop breathing . Dont have any word more . Just Come and Do It …..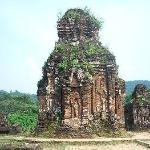 Lovetotarvel
Fort St. John, Canada
Best in Vietnam
This was our 3rd trip to Vietnam and each time we have used this company. Nam Lucas is the reason we keep coming back, his attention to detail and working with a client to truly achieve what you want and helping to guide us this time in the Sapa region was just the best time. He really gives you worry-free travel and if a problem does arise he takes care of it so you don't have too. The full 3 1/2 weeks was seamless. The private van drive to Sapa was a wonderful way to travel to see so much more of this beautiful country and after seeing the buses weaving in and out of traffic on the freeway I can say I am glad I was not in one of them. The trekking in Sapa with stops at some schools and a Hmong home was one of the best days ever. Topas Eco Lodge was unbelievably beautiful and so glad we booked in there for the night. The largest moths I have ever seen where here. The terraced fields in this area of Vietnam are just stunning and so glad we finally made the trek to this part of the country. Right from the first airport pick up to the last airport drop off to return home Indochina looked after us. Thank you, Nam Lucas, for another job well done. If you are planning a trip to Vietnam you will not be disappointed by this company. Top notch.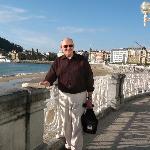 Gene0771
Glastonbury, Connecticut
Excellent itinerary, planning, & attention to details
We wanted to visit Vietnam during TET in Hanoi and decided to leave the planning and logistics to the excellent staff at Indochina VoyagesTravel. What a GREAT TRIP! They covered all of the details for us – planes, trains, and automobiles – as well as guides in Vietnam and Laos. We spent pre-TET and TET in Hanoi and it was a thrilling experience not to be missed. The hotel selections were top-notch, all located within the Old Town Hanoi, while the one in Luang Prabang was in a more secluded, yet easily-reached area. Indochina Voyages also provided a new comfortable Toyota SUV vehicle and driver for trips to Halong, Ninh Binh, Can Cao market, SaPa, and to airports, train station, hotels.
I highly recommend Indochina Voyages Travel to anyone going to southeast Asia. They custom-design trips for each traveling person or group so the amount of physical activity, routing, personal interests (culture, art, history, food) can be adjusted to YOUR preferences. Communications from IVT, (in excellent English), made it so easy to work with them, we felt they provided very good value for our 17-day trip. In our opinion Mr. Tim Lee has assembled a very competent and friendly team at IVT – we were satisfied with every aspect of our trip thanks to them.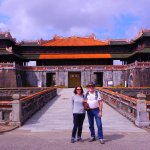 thepearsos
Sydney, Australia
THE ABSOLUTE BEST
They were fantastic and every day was a new adventure. Every guide was expert, friendly and nothing was too much trouble. Co-ordination was brilliant and all of our drivers were safe and amazing. The itinerary was perfectly designed and managed thanks to Minh Vu who even saw us safely on the train to Sapa. We would do it again in a heartbeat. A hassle-free way for a couple in their 60s to experience a wonderful country in Vietnam and then they provided the same service in Cambodia. Can't recommend highly enough.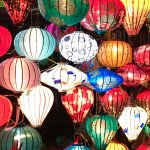 mftspain
Wigan, United Kingdom
Indochina arranged my entier trip!
Great travel company,, arranged everything fromTransfers, hotels, trips, internal flights, guides, and drivers. We just got our own return flights from the UK to Vietnam.
Our itinerary was Saigon, Da Nang, (Hoian), Na trang, Back to Saigon, overnight cruise down the Mekong River, Cambodia, Siem reap, Phnom Penh.