If you have been keeping updated on our website, you are sure to know how amazing a trip in Saigon (now known as Ho Chi Minh City) and on Mekong Delta are. It is even more exciting when you can expand your trip for several days sleeping on a cruise to get to Phnom Penh, Cambodia from Saigon. This exceptional journey will definitely be a spotlight in your life for certain. To get more information, you can click: Indochina tours Cambodia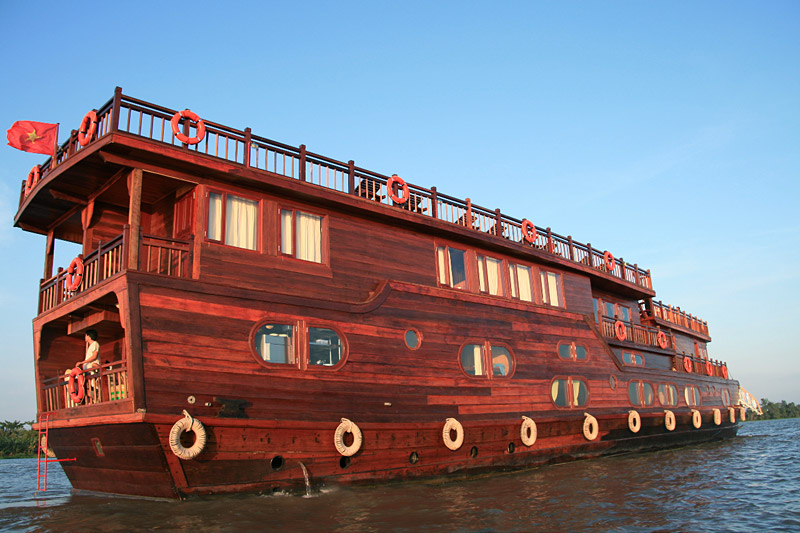 Just picture in your mind that you will not have to pack yourselves on a bus with very uncomfortable space to get to the capital of Cambodia from Saigon. You will not also have to wait for hours before your flight takes off. Instead, you can go for a cruise from the South of Vietnam to Phnom Penh and explore Mekong Delta at the same time. There are excessive ranges of activities available for you to kill time and relax on your fabulous trip too. However, there is a thing, the most common way that tourists choose is to head to Phnom Penh from Chau Doc city, Angiang which is not very far from Saigon. You can opt for taking a passenger car to get to Chau Doc then hop on the cruise on Mekong Delta to Phnom Penh. Due to the distance, it might take visitors several days on the boat to get to Cambodia's capital. But it's worth a try, really!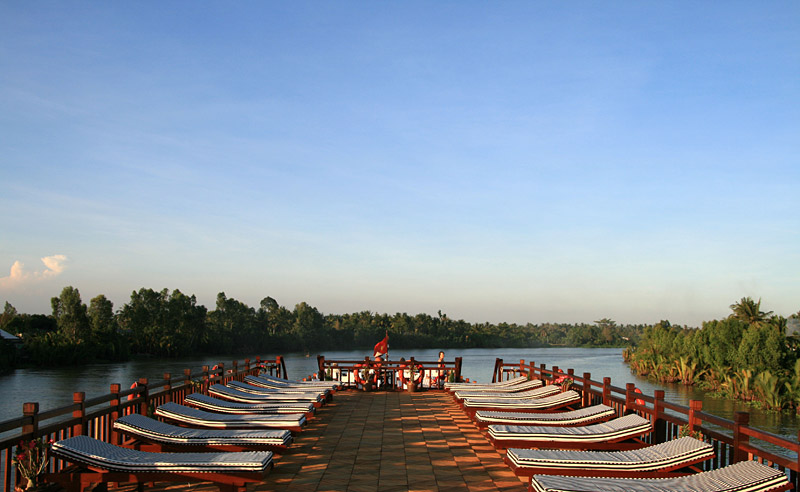 Once you get yourself on a cruise on Mekong Delta, you will be taken to the surprise of what you are discovering. Even on the cruise, there are a huge number of activities that you can join which can be mentioned such as squid catching at night time, fishing, kayaking, karaoke singing competition, or simply just chilling out on the deck and enjoy some sips of wine and contemplating the gorgeous view in front. Travel to Mekong delta with: jahan mekong cruise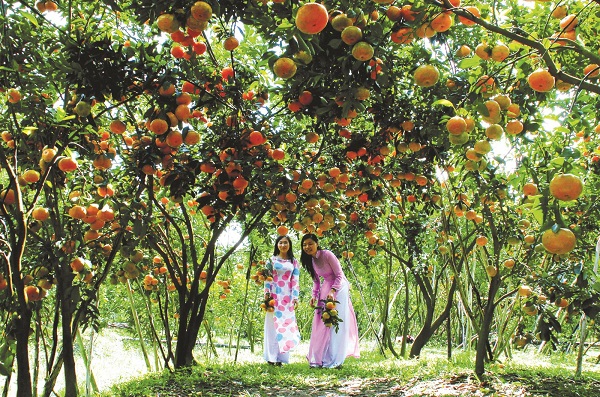 Passing each location, you will earn more great memories. Nothing is better than paying a visit to immense fruits farm on islets on two sides of the Delta. It can easily understand that along Mekong Delta, two sides are endowed with abundant, rich, fertilized soil which is ideal for fruit trees to grow and develop very well. You can have sometimes on these islets, having a meal and visiting fruit garden of local people there. It is exciting because you will only have to pay a small fee to get in the garden but you will have an excessive chance to try very yummy fruits pick right on the tree without any more charge. Lying on a hammock in the farm, relaxing and listening to the well-known southern Amatur Music feels like being in a heaven.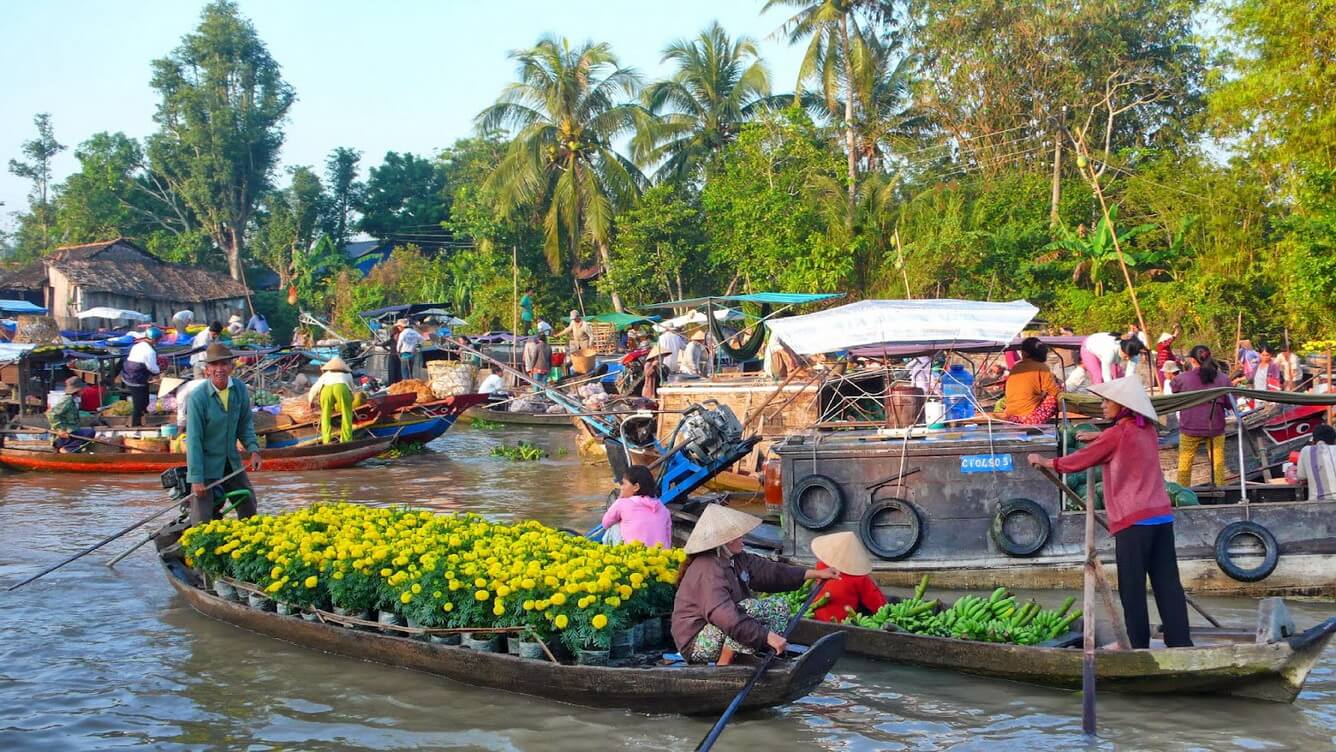 Besides, the great authentic and unique culture in this area is floating markets. Tourists can easily catch a glimpse of at least a huge floating market on their way from Saigon to Phnom Penh. It is super common in the South of Vietnam which is how people using their boats as the thing to earn their living. Each boat is loaded with farming products that they have at home such as vegetables, fruits, cooked food, daily essential household things, etc. All of this boat gather in a place or along the riverside waiting for customers to come. Customers, of course, will be on their boat, heading to the other boat to get the goods they want to buy. It creates a gorgeous picture of how local people here living and making money on the water and it is the thing that not a single tourist want to give it a miss.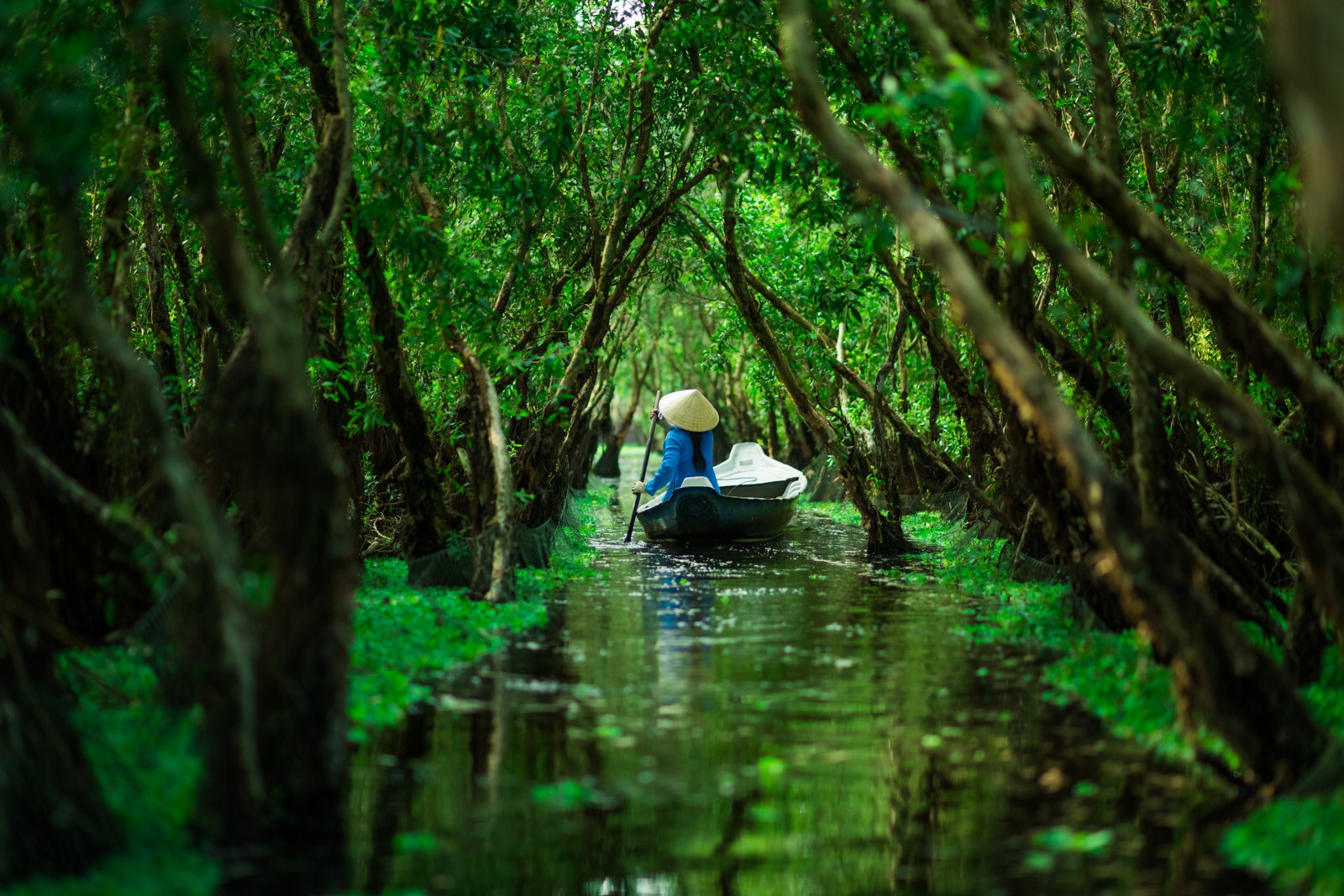 Additionally, rowing a wooden dinghy will blow your mind. Local often encourage tourists try to row the boat when they have the chance to be transferred into a dinghy rolling along narrow waterways with coconut trees and other local plants on the way. It is fabulous but also challenging at the same time.
An alternative activity is to pay a visit several traditional villages on the way to Phnom Penh. There are a number of villages producing their conventional goods for a long time settling down on the riverside. Travellers can spare some of their time to get into these villages and see how a traditional product is made from the beginning. Visitors coming here can roll up their sleeves and even try to make these products too. It is amazing if you can make your own vase from clay, paint your own picture or process some local with the instructions of the residents here. Besides, you can also visit a honey farm or python farm.
Just enjoy yourself on the cruise until it reaches Phnom Penh which promises to leave you with exceptional memories and experiences. Likewise, it will never run out of things to do on the cruise, so be ready to be wowed.
See more:
Asia Travel Lover