Mekong river, the twelfth longest river in the world and the most important river in Southeast Asia has created a very favorable condition for agriculture. Thus, a big concentration of population settle down for making their living which creates diverse culture along the river bank. Among many countries that Mekong river run through, Vietnam and Cambodia has becoming a favorite destination for worldwide travelers; especially when it is so easy to cross border from Vietnam to Cambodia and vice versa, people tend to combines two countries together. Noticing this point, many cruise operators set up their cruise to Vietnam and Cambodia to offer the best experience for visitors in their journey through this rich land.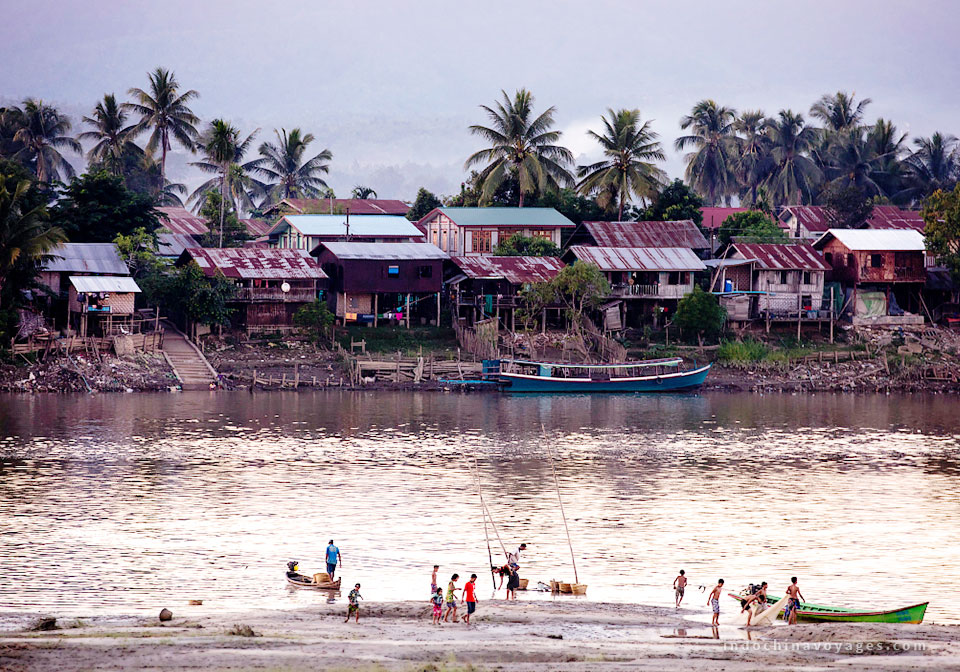 Here below are some of our recommendations for the best Vietnam and Cambodia cruises 2019.
Luxury Mekong Cruises
Jahan and Jayavarman by Heritage Line
The two boats operated by Heritage Line, one of the finest cruise operators in Southeast Asia will absolutely bring amazing experience for every customers.
26 and 27 cabins with equivalent cruise members, both cruises operate Vietnam and Cambodia tours with different itineraries – 8 days 7 nights, 4 days 3 nights and 5 days 4 nights (from Siem Reap to Phnom Penh and vice versa). Not only the discovering local life and local cottage industry but also experiencing the best service is what cruise has to offer.
About price, Jahan Cruise seems to be a bit more expensive than Jayavarman Cruise. However, if you are travelling in group of 3 people, Jahan will help to save cost; as you can stay in one cabin together which not allowed on Jayavarman.
Jahan Cruise: https://www.luxurycruisemekong.com/luxury-cruises/heritage-line-jahan-cruise/
Jayavarman Cruise: https://www.luxurycruisemekong.com/luxury-cruises/heritage-line-mv-jayavarman-cruise/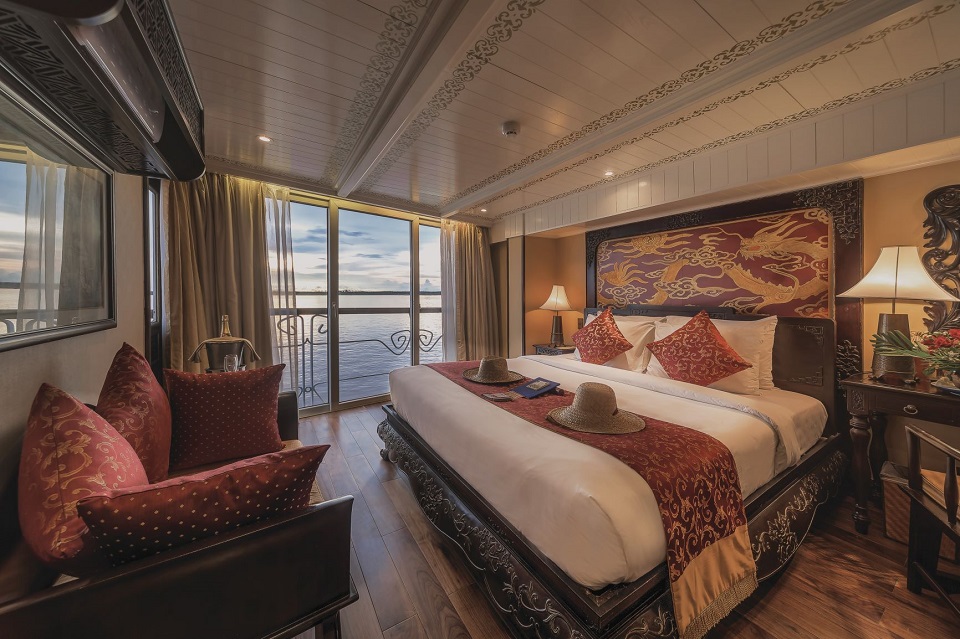 Pandaw Cruise Mekong
Pandaw Cruise, built in 2002 and renovated in 2012, is known as the most spacious ship with a wider promenade deck, and large public spaces. It is among the best choice for Mekong river cruise 2019. Cruise operates some programs, in which from Vietnam to Cambodia, you can find 5 days 4 nights Sai Gon – Phnom Penh and 8 days 7 nights Sai Gon – Siem Reap or vice versa. In compare to Jahan and Jayavarman cruise, this one takes you to some less touristic areas with very unique itinerary. Furthermore, the price is better than the other two options. So if you are considering about the budget, this cruise is best choice.
Pandaw Cruise: https://www.luxurycruisemekong.com/luxury-cruises/rv-mekong-pandaw-cruise/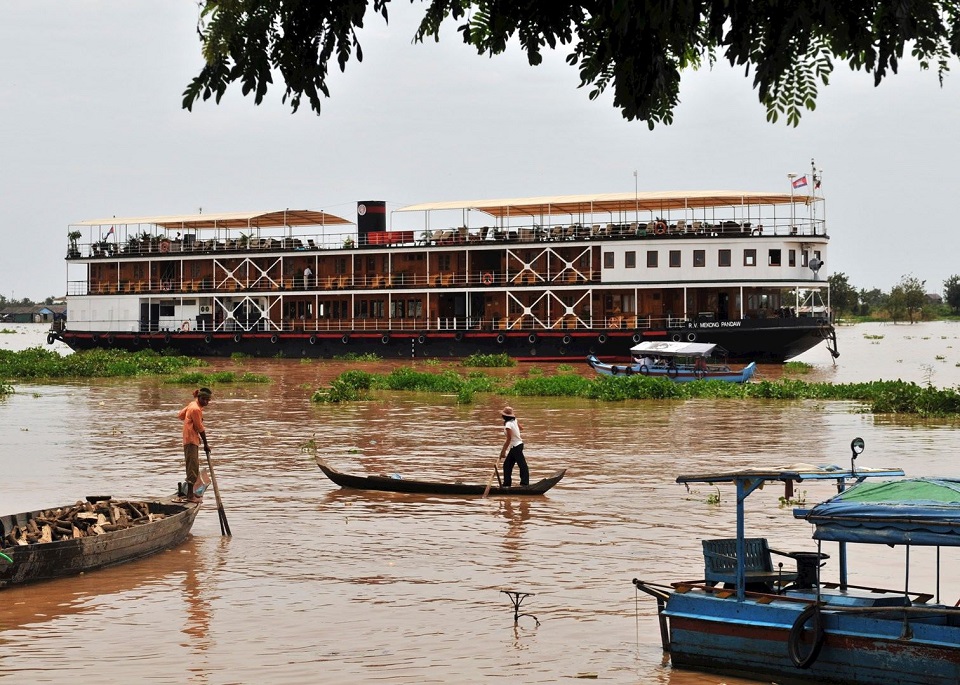 Aqua Mekong Cruise
Being smaller than the other two options above with 40 guests and 40 crew members, however, this is the most luxurious and expensive Mekong cruise. The itinerary is very similar to Jahan and Jayavarman but arranging more outdoor activities for guests; which is the best choice for high budget travelers who like biking, kayaking, etc.
Aqua Mekong Cruise: https://www.luxurycruisemekong.com/luxury-cruises/aqua-mekong-river-cruise/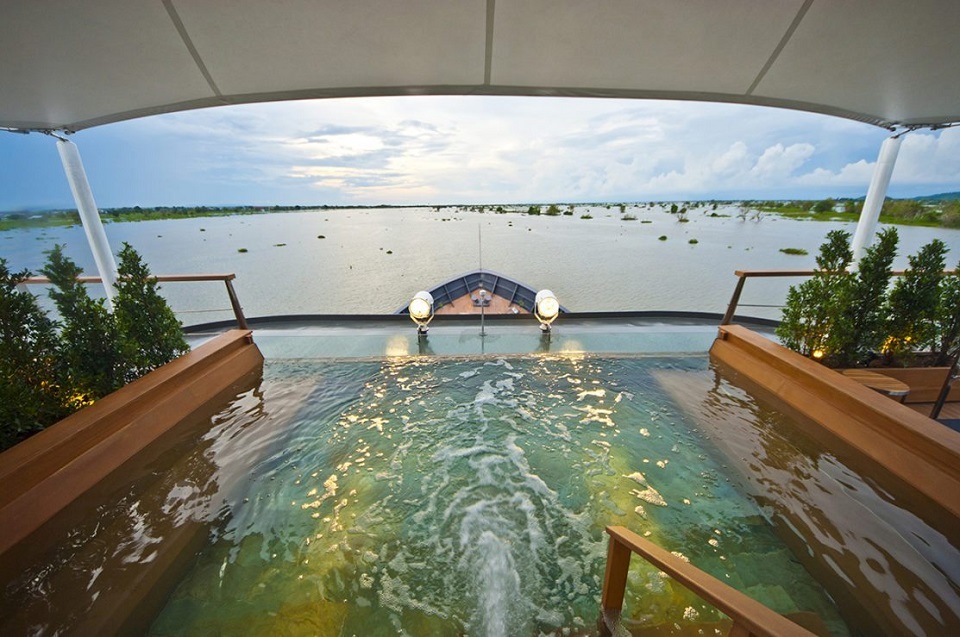 On the other hand, if you would like to go from Vietnam to Cambodia by boat, but your budget does not allow you to stay on these luxurious cruises above, you can find some other options which is much more cost saving; such as Mekong Eyes Cruise (4 days 3 nights) or Le Cocochine Mekong River Cruise (Sai Gon – Siem Reap). However, you will not spend all the nights on cruise but some nights on cruises and some at hotel in the area. Crossing border is also by speed boat.
Mekong Eyes cruise: https://www.luxurycruisemekong.com/deluxe-cruises/mekong-eyes-classic-cruise/
Le Cocochine Mekong river cruise: https://www.luxurycruisemekong.com/deluxe-cruises/le-cochinchine-mekong-river-cruise/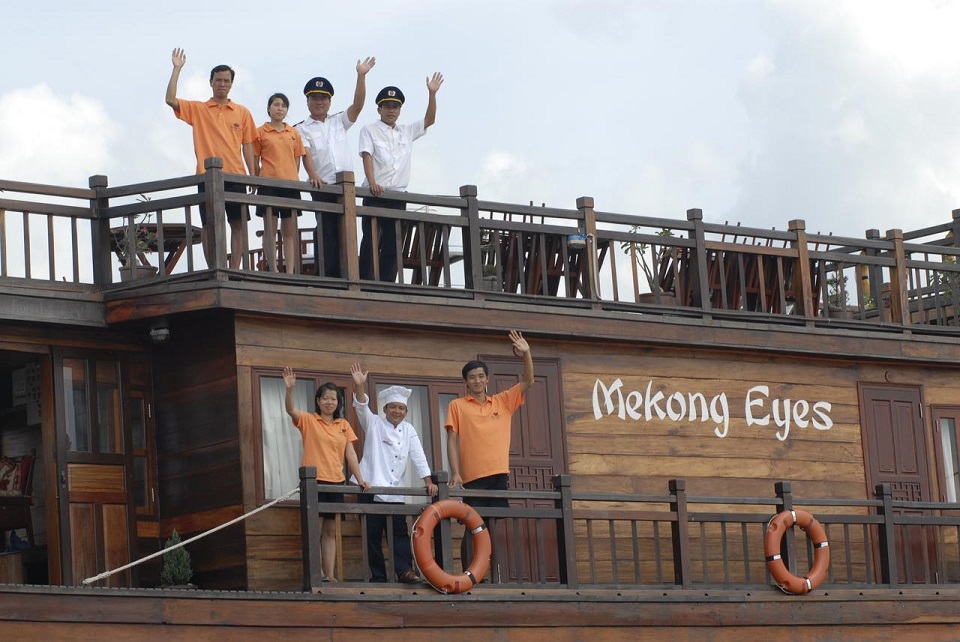 Things to know before booking Mekong river cruise
Depend on season, the itinerary of cruise will change to accommodate with water levels. August to November witnesses the highest water levels so the itineraries may different at this time of year. Kindly note that most of cruises could not reach Siem Reap, so Angkor Wat will not be on your visiting list with cruise. Please arrange this part separately.
Depending on different policies from Vietnam and Cambodia, you will need a visa to visit both of the countries. Even though you can get E-Visa for both countries, land crossing will not allow you to use them. So please apply Visa at embassy or Visa on arrival before your departure. The cruises does help to arrange Visa at surcharge. Otherwise, you can contact Vietnam tour companies, they will help you choose the best Mekong Delta river cruise to Vietnam to Cambodia.
Happy travelling!
Van Do – Travel Specialist