Made up of three main islands wedged between Co Chien River to the south and the Tien Giang River to the north with the Ham Luong River running straight down the center, Ben Tre, the capital of the same-named province, is a must-visit place whenever you
travel to the Mekong Delta
in Vietnam.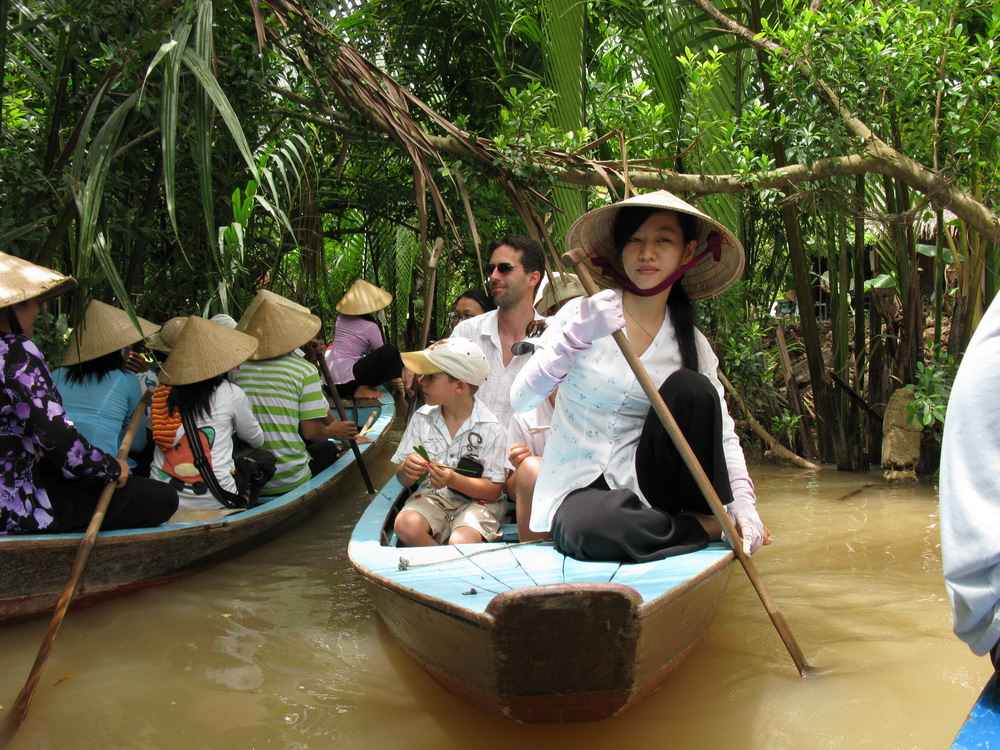 Suitably covered in coconut trees, Ben Tre Province is famous for its coconut desserts. This flat and verdant province is mostly given over to rice and fruit cultivation, even though being an island province, fishing also plays an important role in the local economy. Here, the traditional Mekong life is the norm and it is a very pure scene with the main pastimes being doing a boat trip, skipping through the local museum, wandering the market and sipping the coffee.
As far as discovering the Delta is concerned, Ben Tre is a dead-end destination. Once having experienced all the province has to offer, you will have to turn around and head back through My Tho to get any farther into the Delta unless you have your own transport.
This does not mean that Ben Tre is not well worth visiting — it is. Starters can do boat trips from here for less than at My Tho and, there is a lot of scope for riverine exploration thanks to its large network of minor canals. A pleasing riverfront and a small museum are also worth investigating.
A pleasant enough place, with a small town charm making it an allround reasonable destination for those with enough time on their hands to dawdle slowly through the Mekong Delta, Ben Tre is a far better base than My Tho for those who are on a budget.
Ben Tre is a good one for just hoping on the bike and going for a ride if you do have your own transport. This is a very beautiful pocket of the Delta, flat and grand with plenty of rice fields to go around. With rice cultivation going on all over the place, Ben Tre stands out for its verdant beauty, even by Mekong Delta standards. Leaving out of Ben Tre town, you should cross the river and head east and keep on going. The farther you go, the more beautiful it gets and the much better and the less trafficked the road are. You can read more: mekong river cruise ho chi minh to phnom penh
How to get from Ho Chi Minh City to Ben Tre
By Boat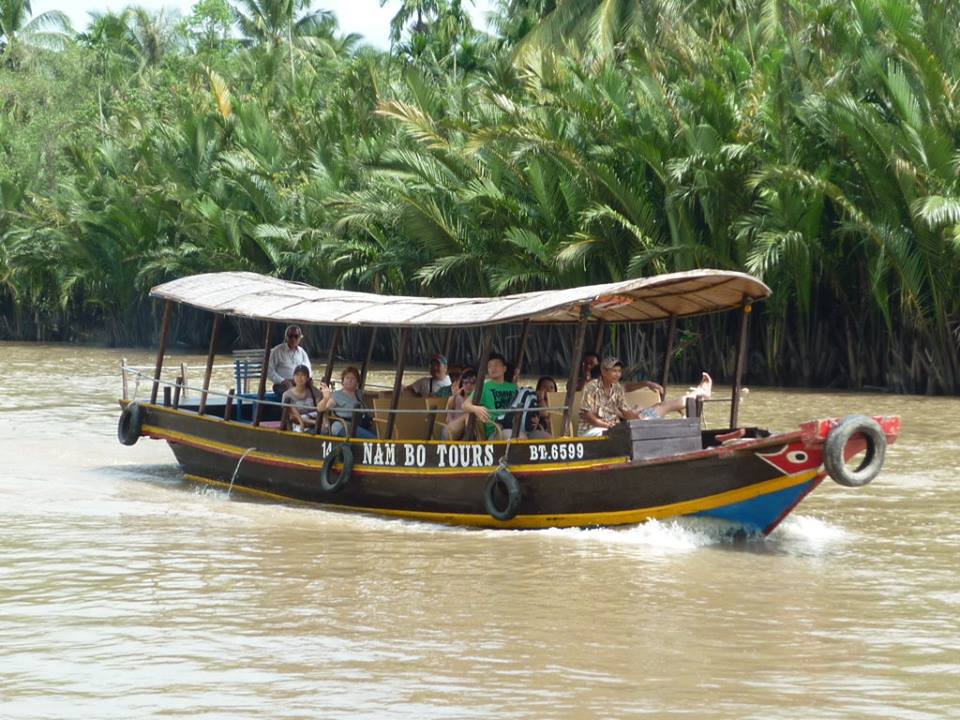 From Vinh Long Province, there is a ferry to the north-western part of the island, again to cover the remaining distance to Ben Tre town, you may want to hire some means of transport. If you want to experience a boat tour, it is highly recommended to do it with DinHo Ecotour. A 10-minute motortaxi ride costs around VND 20,000. There is also frequent bus from ferry pier 4km east of Vinh Long city to Ben Tre. A 2-hour ride costs VND 19,000. Make sure to pay attention to know if you are arriving in Ben Tre since before going to outer bus station, the bus goes through town center.
By Bus
Catching a bus is the cheapest and easiest way to get to Ben Tre. You can find direct mini-bus services from Ho Chi Minh City to Ben Tre at Mien Tay bus station. As there is a bridge built in 2009 currently connecting the city to My Tho, the bus service is direct, without a ferry. With the keyword "Bến xe Bến Tre", travelers can easily find the location of Ben Tre bus station on Google Maps.
See more:
Asia Travel Lover