Southern Vietnam discovery has long been considered as one of the most attractive tours to travellers, especially to foreigners. A Mekong Vietnam tour often takes you to provinces where the river flows through and one of them is Can Tho. Being the biggest city in the central location of Mekong Delta, Can Tho with the huge advantages of nature has recently become a great tourist attraction. The following 3 popular destinations are highly recommended if you have a chance to visit the city.
Cai Rang floating market: There is a popular saying: "Coming to Can Tho without visiting Cai Rang Floating Market means you still know nothing about the land of Tay Do". This well-known floating market is located in Cai Rang district, about 30 minutes travel by boat from Ninh Kieu Pier. The destination is attractive to many travellers as they can buy variety types of tasty tropical fruits as well as high quality agricultural products of the Mekong Delta region. You might also be impressed by hundred off boats with different sizes closely parking where the local vendors hang what they sell on a long pole.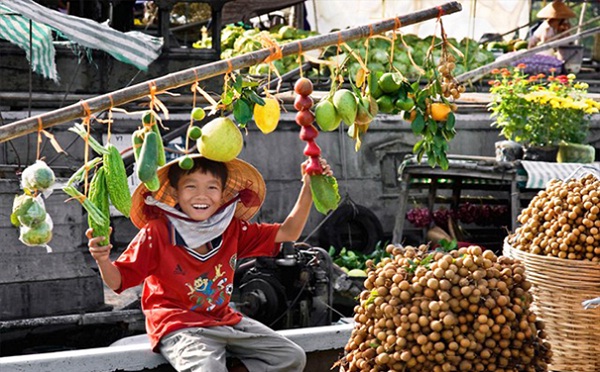 Bang Lang Stork Garden: The special thing of Mekong Vietnam tours is the natural beauty of the scenery from the green fruits orchards to the unique floating markets. Moreover, travellers to Can Tho will also have a great chance to visit Bang Lang Stork Garden which is known as one of the biggest bird sanctuaries in the Cuu Long (Mekong) Delta. Visiting the stork garden and you will see firsthand hundreds, thousands or even tens of thousand storks. Not only white storks but also gray storks, black storks and piles are singing, flying or swooping down is absolutely an exciting spectacle for many people.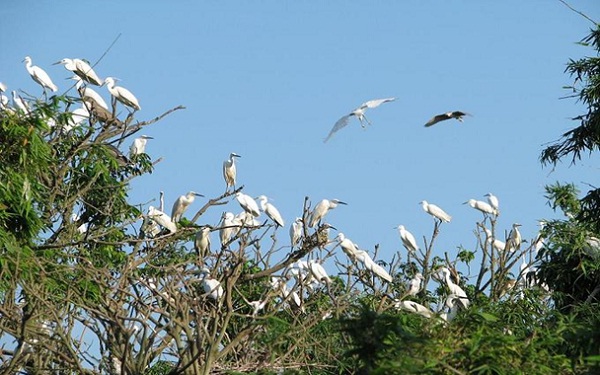 Tay Do night market: The market is situated approximately 1 km far from the central of Can Tho city to the West of Hau River – a tributary of the Mekong Vietnam. It is not only the largest shopping center in South provinces but also an ideal place for entertainments as well as tourists attractions. Besides the function of commodity exchange, travellers visiting the market are also interested in rich culinary services imbued with cultural identity of the Southerners. Tây Ðô night market has long been known as an outstanding a cultural tourist destination of Can Tho in particular and of Southern Vietnam in general.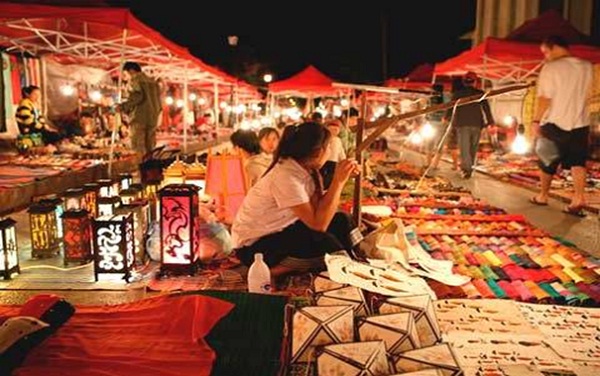 Can Tho – the big city in Mekong Vietnam with its unique beauty as well as great tourist attractions is increasingly attractive to travellers. Visit Mekong Vietnam with Indochina tours Vietnam
The Indochina Voyages team.
Read more: