No trip to the south of Vietnam is complete without a stop in the Mekong Delta and the popular destination is Can Tho. Though best-known for its vibrant floating markets, it has enough things to do to keep you occupied for a little longer. Below is list of top things to do in Can Tho that you should try in any trip to Can Tho.
Visit floating markets
Can Tho is best-known in the Mekong Delta for various bustling and vibrant floating markets. The floating markets are a very lively scene, accommodating much of the goods exchange throughout the area. A floating market usually starts at 4 or 5 in the morning before dawn and ends more or less at 10 a.m. The main items sold are farm products and it depends on the season which kind of fruits and vegetables, but you can find pineapple, dragon fruit, water melon, yam, coconuts and cabbage which are the dominant goods at these floating markets. Every boat has a "cay beo" at its bow standing upright with samples of the goods for sale attached to it with a rope. So they do not need to cry to sell the goods as it can be seen from a distance, besides the fact that cries would not be heard in the vastness of the river and the noise of boat engines. Indochina travel Vietnam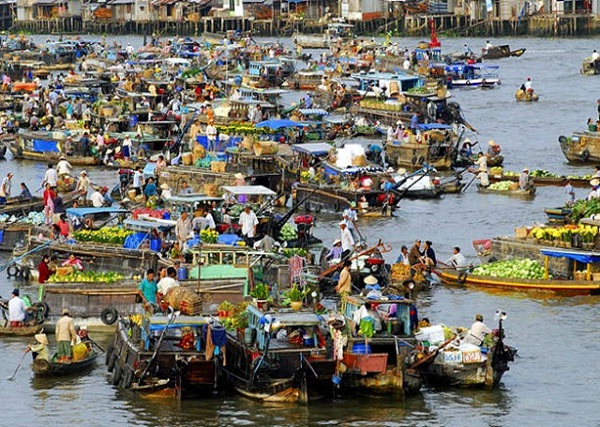 In Can Tho, the most famous floating market is Cai Rang Floating Market, which is the largest floating market in Vietnam. Besides, there are also many other floating markets such as: Phong Dien Floating Market, Phung Hiep Floating Market, Tra On Floating Market, etc.
Visit Ninh Kieu Wharf
Visiting Ninh Kieu Wharf is another thing to do in Can Tho. Ninh Kieu Wharf is located close to the centre of the city on the bank of the Hau River, a tributary of the Mekong River. It is Can Tho's main trading centre where hundreds of boats plying the river, bringing products from the rest of the Delta region. The old Ninh Kieu port was extremely busy during the war period but it is now a peaceful and poetic part of the region. Mekong river tours Vietnam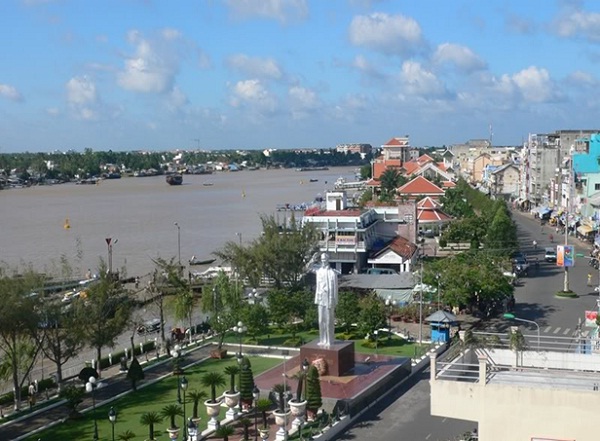 Close to Ninh Kieu Wharf is Can Tho Harbor, which was built according to a modern design and can accommodate ships of up to 5,000 tons. Can Tho Market, which is near Ninh Kieu Wharf, is one of the major markets in the western region of South Vietnam. The market is attractive with its floating restaurant located on Hau River. Connoisseurs can enjoy the province's specialties while watching hundreds of boats pass by.
Visit Bang Lang Stock Sanctuary
Bang Lang Stock Sanctuary is a right destination for tourists to observe and explore the natural life of birds and storks in a very green, romantic space of the bamboo forest. It is surrounded by immense rice paddies as well as the interlacing canals of Can Tho. Visitor can join a cruise on Hau River, or cycling past the orchards, craft villages and green fields to access the sanctuary. The sanctuary is a vast area, flood with water under the shady trees. Inside, a watching tower of 3 meters allows visitors to look around the sanctuary and learn peaceful scenes of the Mekong Delta's countryside, fiddled by the chord of storks. Tours in Vietnam
The best time to admire the sanctuary is 5 p.m. when flocks of storks fly back to their nests. They hover on the sky then perch on tree peaks, twitter together and pose in the wind. Tourists must not forget to take photos of those moments.
Located in the heart of the Mekong Delta, Can Tho is a popular destination for any tourist traveling to the south of Vietnam. Can Tho is filled with various things to do that can bring you a wonderful and memorable trip. However, if you do not have much time to explore all things to do in Can Tho, these list of top things to do in Can Tho will be an ideal choice for you. Hurry, book a ticket to Can Tho and enjoy these things to have a memorable trip with your family!
I Love Vietnam.
Read more: