Trip to the south of Vietnam can't be completed without Mekong Delta tours and Can Tho – one of the most popular destinations. Though best-known for its vibrant floating markets, it has enough things to do to keep you occupied for a little longer. Below is a list of top things to do in Can Tho that you shouldn't miss.
Ninh Kieu Wharf
Can Tho is a young city located in the center of the Mekong Delta. There are 2 seasons which are rainy season from May to November, dry season from December to April the following year. 
The first destination in the list of things to do in Can Tho is Ninh Kieu Wharf where recently become a tourist park with an area of over 7,000 m2. In the park, travelers will feel relaxed and be interested in the beautiful green grass as well as variety of well-trimmed precious ornamental plants. Besides, at night, the lighting system made the park more glamorous.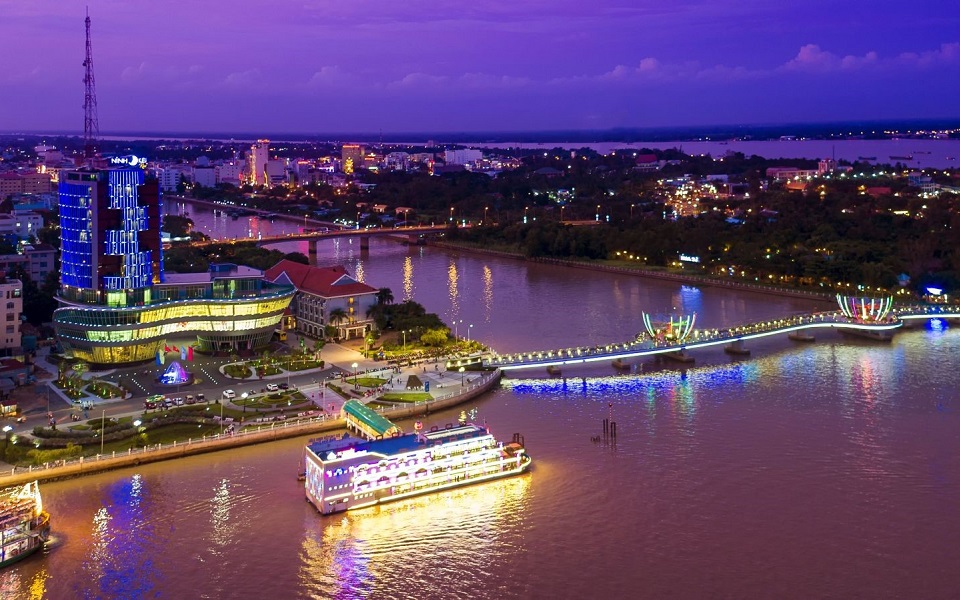 The outstanding points of Ninh Kieu Wharf is the charming river landscape and convenient location to see the Hau River. For a long time, Ninh Kieu wharf has become a symbol of beauty in Can Tho city.  Standing on Ninh Kieu wharf, travelers can see the largest cable bridge in Can Tho, which is Can Tho bridge. Currently, there are variety of restaurants with specialty dishes and floating markets at the wharf. 
Can Tho night market
Can Tho night market opens at 17:00 and closes before 24:00. It owns the characteristics of the river region. There are three famous night markets that you should note in the list of things to do in Can Tho. They are Can Tho night market (or Tay Do night market), Ninh Kieu night market and Tran Phu night market.  
Can Tho night market is located near Ninh Kieu wharf. Inside the market, there are many kiosks lined up close together, selling a variety of souvenirs such as clothes, nón (the palm-leaf conical hat), etc. Can Tho night market now has architecture in harmony with the surrounding environment and Southern style. The market also has some snacks to sell. Currently the market only serves travelers mainly.
Next to Can Tho market, you can find Ninh Kieu night market. The main good of this market is low price clothes, shoes, accessories, etc. The highlight is T-shirts with prints images. The images are available or prepared by the buyers.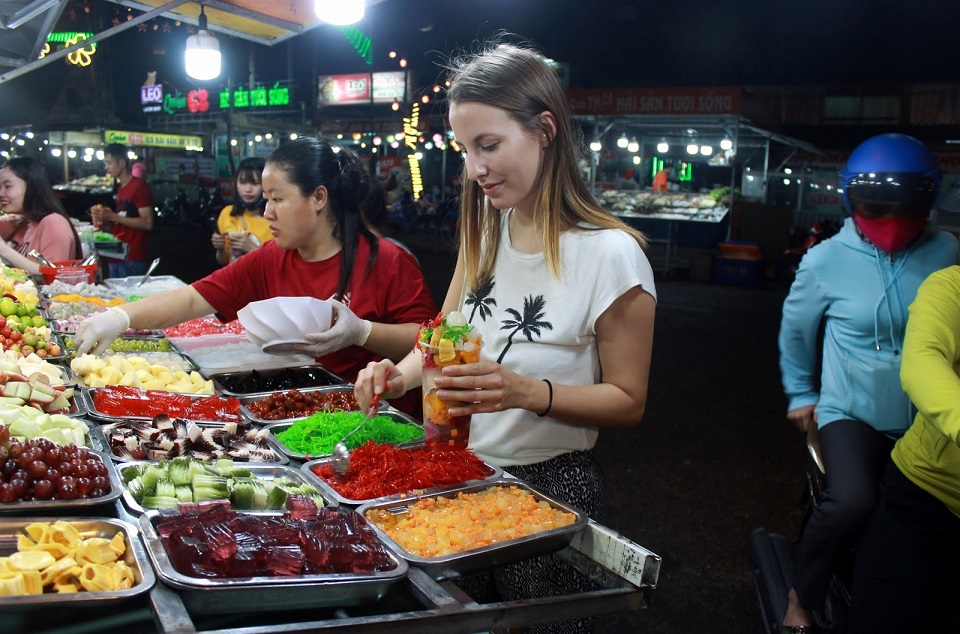 Roughly 3km from the Ninh Kieu wharf, it's Tran Phu night market. This is a big market concentrated in local cuisine. Travelers are able to explore a large number of fresh seafood dishes, hotpot, rice soup, etc. In addition, the delicious and colorful dessert are also attractive. 
Cai Rang and Phong Dien floating market
It's a pity if you miss Cai Rang floating market and Phong Dien floating market in list of things to do in Can Tho. There are two options to travel these unique floating markets from Ho Chi Minh city, you can either go by bike or car. Cai Rang floating market is 6km from the center of the city and Phong Dien floating market is a little further with 17 km. Both floating markets will make you surprised and excited with the its bustle and hustle.
Price for a boat for 6 people can be US$13 to 22 in 40 minutes. It's up to your bargain skill. Moreover, don't worry if you go travel alone, you can enjoy in other group.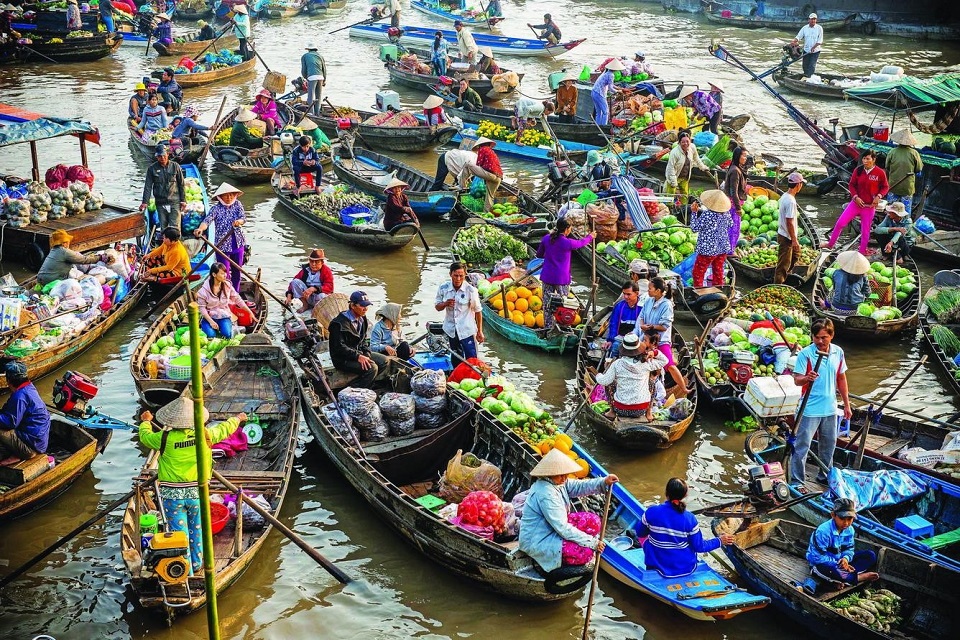 The best time to enjoy Cai Rang floating market is from 4:00 AM or 5:00 AM. Each boat sells a different item. For example, you can find the Western Vietnam fresh fruits or the necessities for daily life. Boat owners will hang the item on a pole so that buyers can easily identify it. Moreover, the local delicious dishes are also served on boats. You can't forget the feeling of sitting on a small boat on the river and enjoying "bun rieu" – an excellent local cuisine at the same time for less than US$1. 
Although they have many similarities, each market has some distinctive points. Compare to Cai Rang floating market, Phong Dien floating market lasts longer. It's from the morning until the afternoon. The reason is that Phong Dien floating market not only sells agricultural products but also daily living items and production tools. 
Suggested Can Tho tours
Binh Thuy ancient house
Visiting Binh Thuy ancient house is also one of the most interesting things to do in Can Tho. Binh Thuy ancient house has existed for about 150 years. Above all, it is one of the rare intact ancient architectural works in Can Tho. Different from other ancient house, Binh Thuy ancient house is the mixture of Oriental culture and Western culture. It has also affected slight from the architecture of French ancient villas. Furthermore, each pillar made by Iron-wood. Not only all furniture ensures symmetrical law but also every single floor tiles were imported directly from France.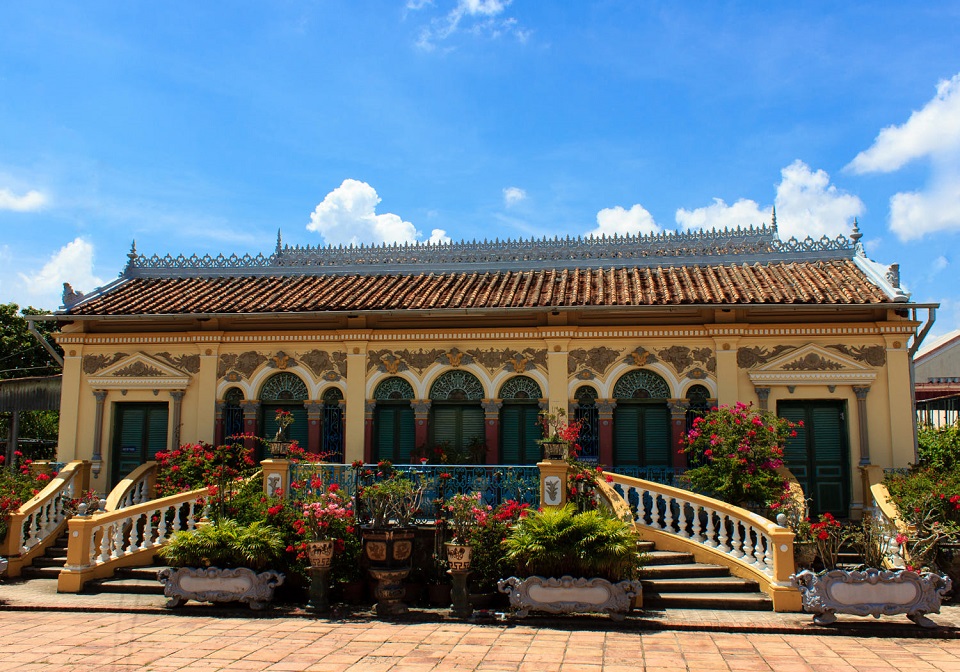 Moreover, Binh Thuy ancient house is famous for orchid garden and place where stocks of hundreds antiquity having great value. The ancient house is considered as a treasure with over 40 year old Mexican Kim cactus, tables and chairs set from Yunnan (China), French sofa from the Louis period, cups from Ming-Thanh period and so on. In addition, Binh Thuy ancient is recognized national architectural relics.  
Bang Lang Stork Garden 
Travelling Bang Lang Stork Garden where is home for over 300.000 storks is a highlight in things to do in Can Tho. There are variety of species such as milky stork, white stork, ghost stork, etc. Travelers will enjoy a unique sonata from herd of stork. Furthermore, in the spring, you can take a boat to admire orchid garden as well as blooming blossoms. This destination is a perfect option for the nature lover.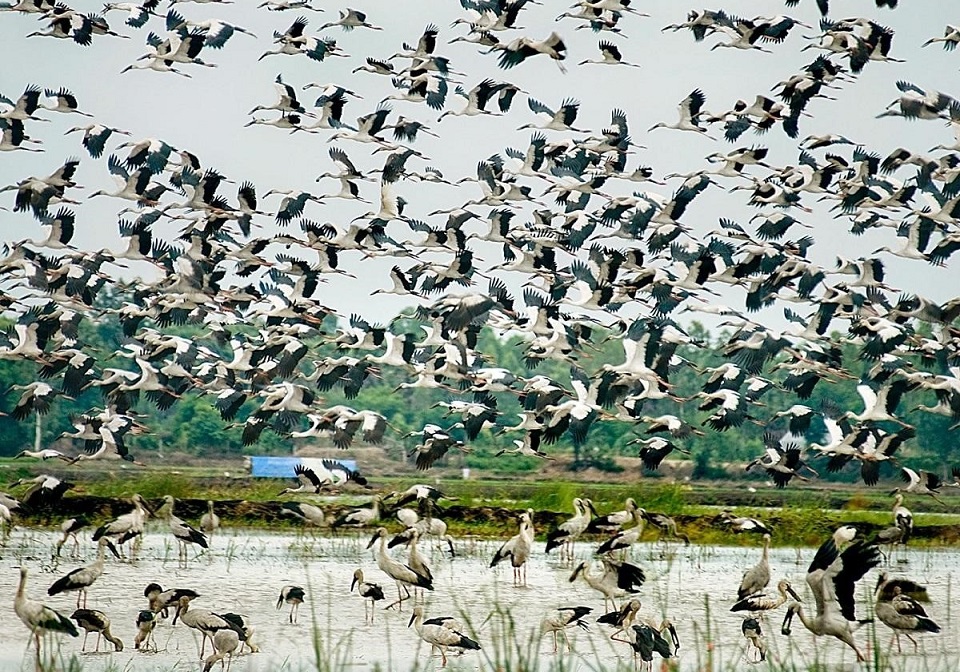 Same with bee, stork leaves to find food from the early morning and comes back when it turns to dark. Therefore, to admire the most gorgeous moments of Bang Lang stork garden, you should come in sunrise or sunset times. 
Ong temple
One more unique point that travelers should put in the list of things to do in Can Tho is Ong temple. This temple is a Chinese featured temple and most construction materials are imported from Guangdong, China.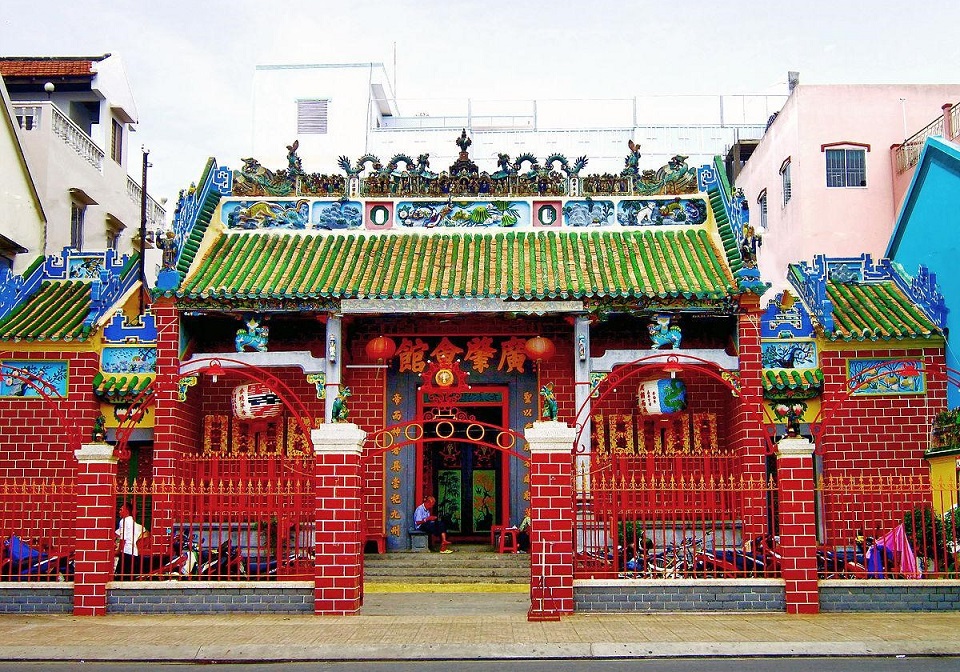 When visiting Ong Pagoda, you will be attracted by bas-reliefs occupying an extremely important position in decoration. Above all, travelers can find the reliefs over the temple. In addition, they are the outstanding relief art with extremely featured content from Chinese historical such as Three Kingdoms, Eight Fairies, etc. Moreover, the technique of sinking was also extremely skillful, expressed in the estimated subjects: Apricot blossom, Orchid, daisy, bamboo, phoenix, etc. Besides, around the Ong temple, there are quite a lot of delicious dishes of Can Tho, with extremely attractive vegetarian cakes. 
In general, Can Tho is filled with various things to do that can bring you a wonderful and memorable Mekong Delta trip. However, if you do not have much time to explore all things to do in Can Tho, this list of top things to do in Can Tho will be an ideal choice for you. Hurry, book a ticket to Can Tho and enjoy these things to have a memorable trip with your family!
Nguyen Ngoc Huyen – Travel Lover