The Mekong Delta, known to many as Vietnam's heartland, has always been an incredible draw for travelers as it celebrates the modest beginnings of the country. With a dense system of rivers and canals, this destination is featured by unique landscapes that visitors will never find the same one in any region in Vietnam. Discover the Mekong Delta is a must-do thing in Vietnam. So people will wonder if Mekong Delta is worth visiting? Absolute yes, it is all about the experience. Life moves much more slowly here and is often surrounded by water.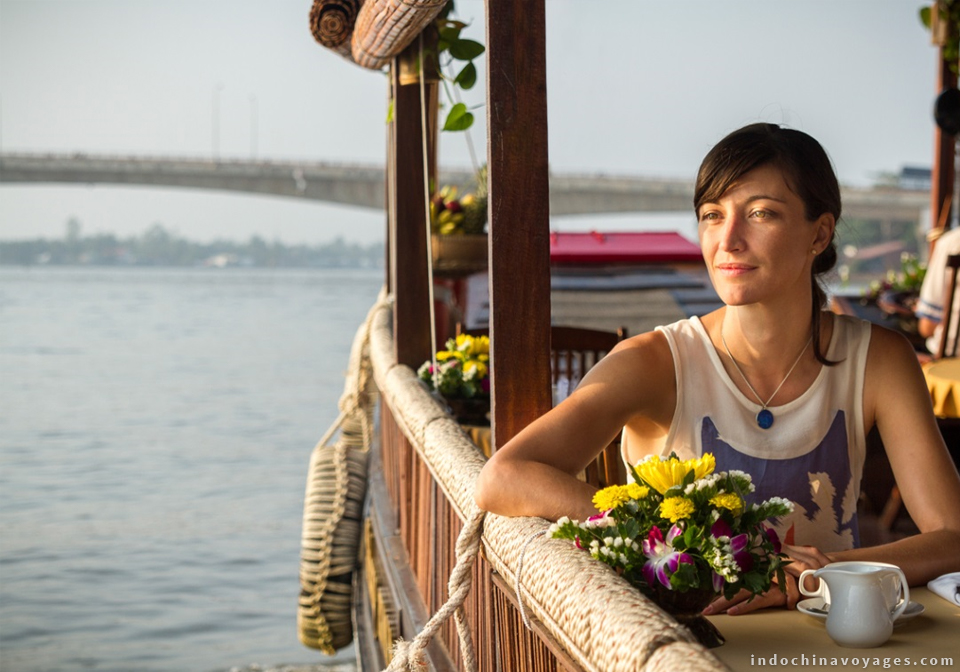 Top things to do in the Mekong Delta
There are numerous things to do in Mekong Delta but since the area is so big it's hard to tell you where everything is exactly located. Also,  almost everything like boat trips, cooking classes, and other local experiences are available in multiple locations. There are probably a thousand little islands and this region feels like a maze. Therefore, I would recommend booking a Mekong Delta tour to make the most out of it. Below are the top things to do in Mekong delta.
Go bird-watching
Nature lovers will fall in love with the wildlife sanctuaries that the Mekong region has Situated in Dong Thap province, Tram Chim National Park is certainly an ideal destination for bird lovers, home to a quarter of all bird species found in Vietnam, including the sarus crane, the world's tallest flying bird. The park is the paradise waterbirds. With an area of more than 7,500 hectares, the park is home to more than 200 types of birds, many of them are on the Vietnam Red Book. It is a refreshing feeling to jump into a boat, row amid enormous wetlands, and watch birds on the top of trees. Under the beautiful sunset, flocks of birds will fly back their home. This amazing wildlife experience can offer you great peace for your soul.
Floating Markets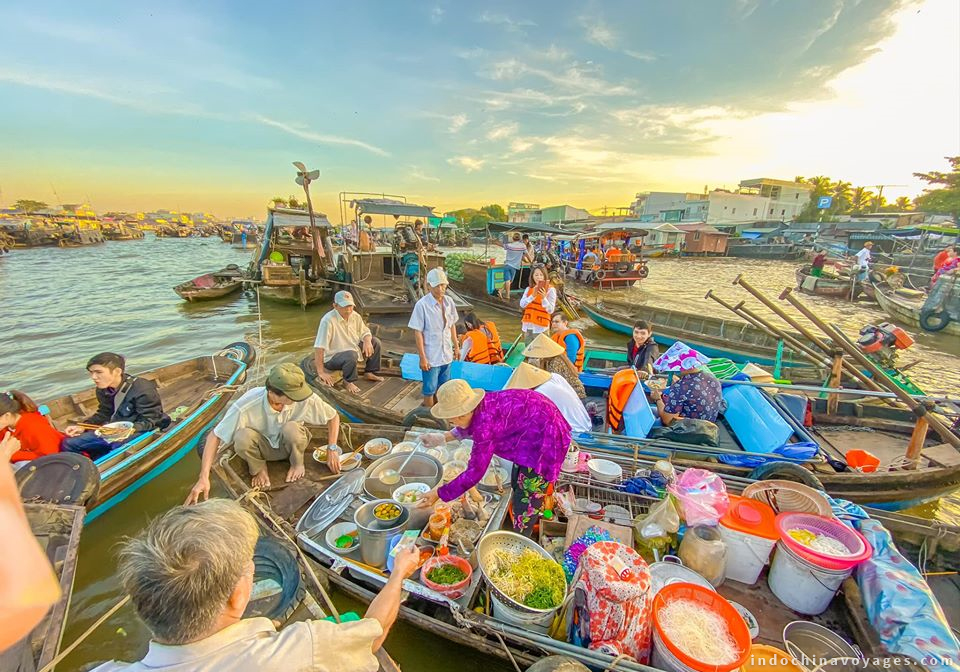 Trade is as long as people have been producing stuff in the Mekong. With no access to roads or vehicles in ancient times, locals took to the water as not only a means of transportation but also a means of commerce and community. Cai Rang and Cai Be are the most popular of the Mekong Delta's floating markets but smaller markets such as Phong Dien and Tra On span vein-like estuaries, capturing the authenticity and uniqueness of Vietnamese market culture. Both Cai Rang and Phong Dien feature on tours within easy reach of our eco-accommodation in Can Tho:
Cai Rang Floating Market is one of the region's most important wholesale markets, located about 5 minutes away from Can Tho Ecolodge by boat.
Phong Dien Floating Market is a retail market upstream from Cai Rang. It takes 30 minutes from Can Tho Ecolodge by boat
Visit on-the-water villages
From the quiet towns of My Tho and Ben Tre to the floating markets of Can Tho, there is plenty to keep you occupied in the Delta. Ben Tre or My Tho has everything from coconut candy factories to fruit orchards. Despite all of its splendid charm, the Mekong Delta is best known within Vietnam for its tasty fruit. Then, you will have the chance to taste wonderful native fruits in Mekong Delta, which is picked down directly from their trees.
Around the region, a long tradition of skilled hands and family customs remains alive across ancient handicraft villages. Some create crab traps and nets for fishing while others focus on farming and construction tools. Many make noodles and cake from rice, while lots of others make use of the Mekong Delta's plentiful coconut into a variety of food and goods. The ancient way is still alive in the most ancient part of Vietnam and our tours can unveil some of the mysticism behind the traditional craft.
Riverboat in Mekong Delta
Cruising is an excellent choice to explore the peaceful and complicated canals of the Mekong Delta. You can relish the tranquility and lovely views of sky, water, local village on the Mekong trails. Besides, top service, amazing local cuisines on Luxury Mekong river cruise are sure to give you a pleasant experience.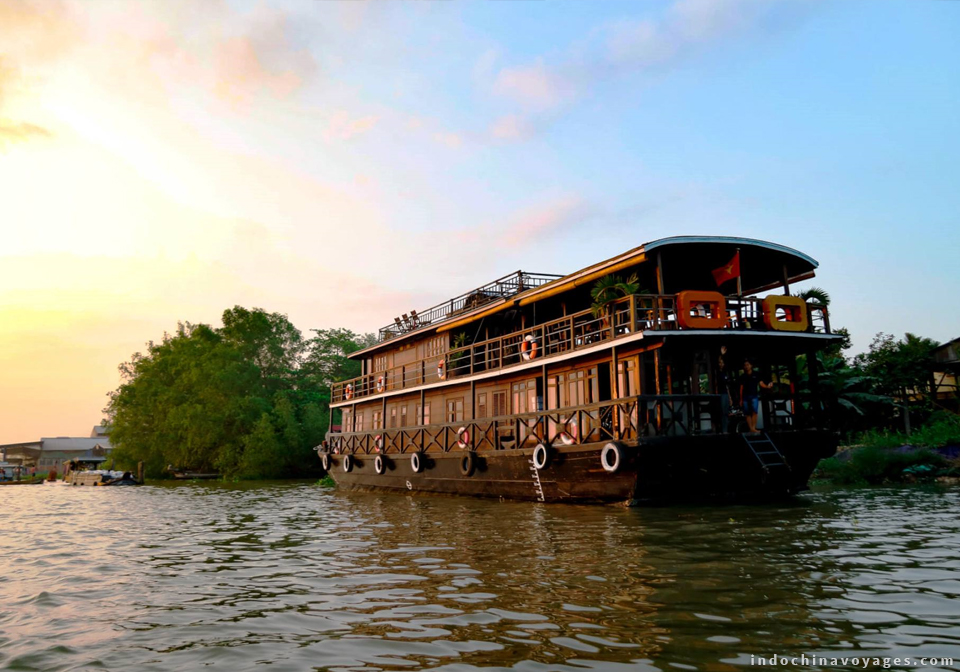 One-day trip in the Mekong Delta
If you only have a day to visit the Mekong, take a day trip from Ho Chi Minh City to My Tho or Ben Tre. My Tho can come as a great relief after the manic HCMC. Its uncrowded boulevards belying a population of around a quarter of a million. You can get away from the hustle and bustle by hopping onto a boat, walking into the backstreets. More simply, you can spend the night there. The vast majority of visitors to the town sleep elsewhere, making it very rural after dark.  The serenity of a sparse countryside will give you a beautiful sleep that no cities can.
Ben Tre itself is a pleasant and unspoiled town that shows little remnants from the war. This is completely contrasted to the My Tho tourist hub nearby. Despite having a few specific tourist attractions, the town itself is charming, special and photogenic enough. It's a  lovely place to stay for a couple of days. A buzzing local market and a riverside promenade make strolling a decent experience. With bike or scooter, you can ride through the maze of trails on both riversides. However, if you are looking for more adventure,  leave the town on a boat trip along the Ben Tre coastline. Where there are wonderful things to explore including apiaries, rice-wine, and sugar-processing workshops.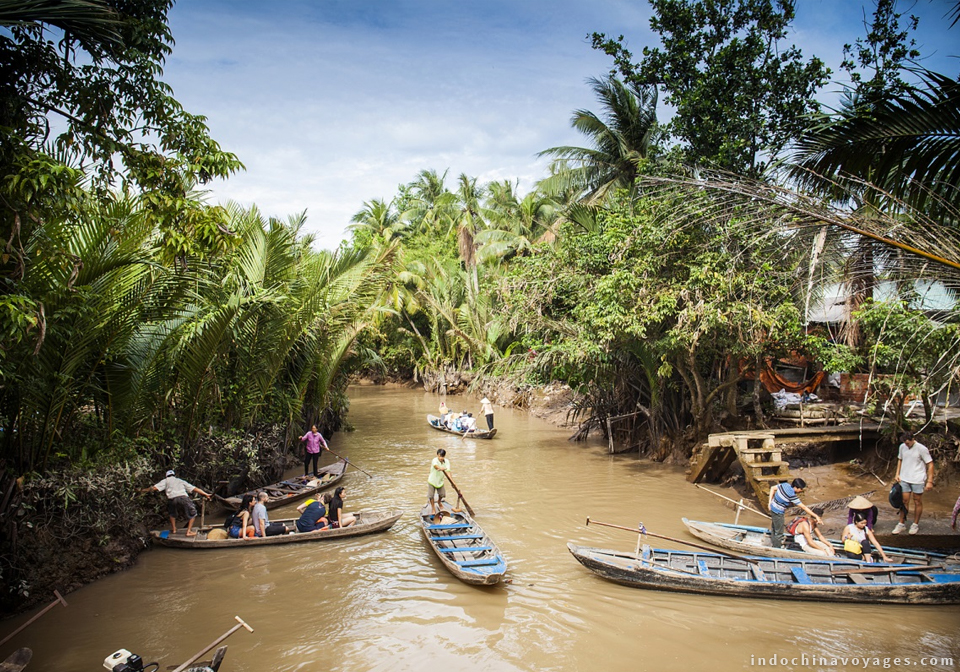 Two-day trip in the Mekong Delta
If you can only stay one night in the Mekong Delta, visit Can Tho, the region's hub. Can Tho is the gateway to the Mekong for its near location (150km) from Ho Chi Minh City and its role as the major transport hub for the Delta. While it is the fourth largest city of Vietnam, the city still manages to keep its vibe of a laid-back rural town with its own traits of a Mekong riverside region.
>> Top things to do in Can Tho
Is Mekong Delta what you're exactly looking for your next travel destinations? I hope our list of things-to-do has answered that.
Nam Ngo – Travel Consultant