Whereas Halong Bay Cruise is one of the highlights of North Vietnam tours, a Mekong River experience is a must-do while you are in the South. Get ready to get a fascinating glimpse into Vietnam's rural life, glide past lush green rice paddies and fruit orchards. You can also try hand-on local craft workshops, watch fishermen's daily work and try tropical fruits on beautiful tiny islands.
Our comprehensive guide will help you break the ice with Mekong River and kick off your Mekong River Vietnam tour!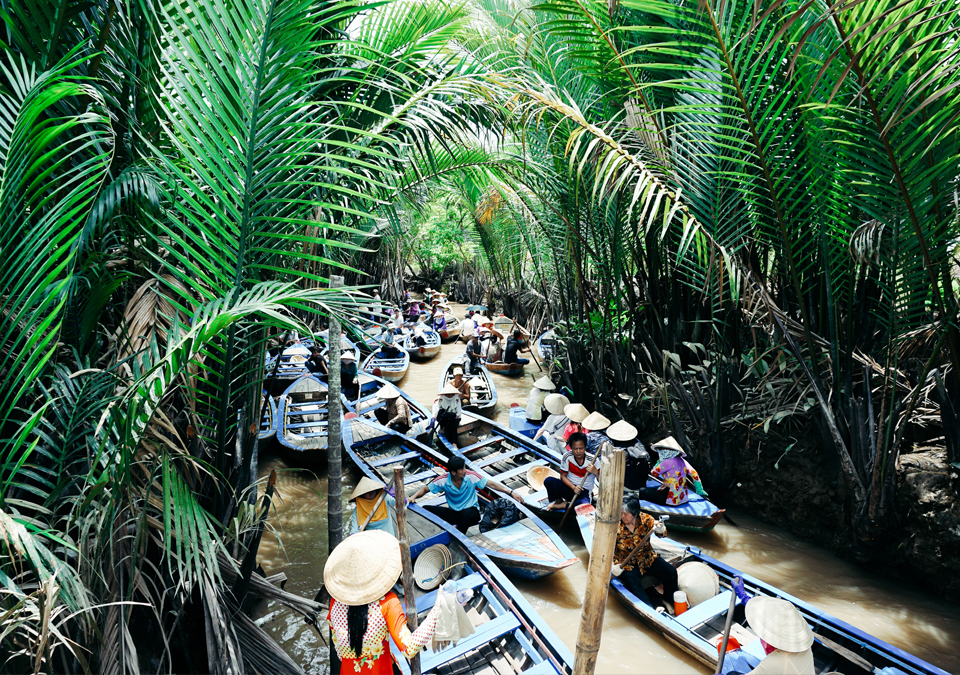 Interesting Mekong River Facts
The Mekong River is the 12th longest river in the world, the 7th longest river in Asia and certainly the longest river in Southeast Asia. It is 4345 kilometers long and the main lifeblood of this region.
Originating from Tibet, the Mekong River flows through 6 countries: China, Myanmar (Burma), Thailand, Laos, Cambodia & Vietnam; with 6 different names: Dza Chu Jiang, Mekang Myit, Mae Nam Khong (both Thailand & Laos), Tonle Mekong and Song Cuu Long meaning Nine Dragons in Vietnam. Take a look at the Mekong river map to have a better idea of the river's geology.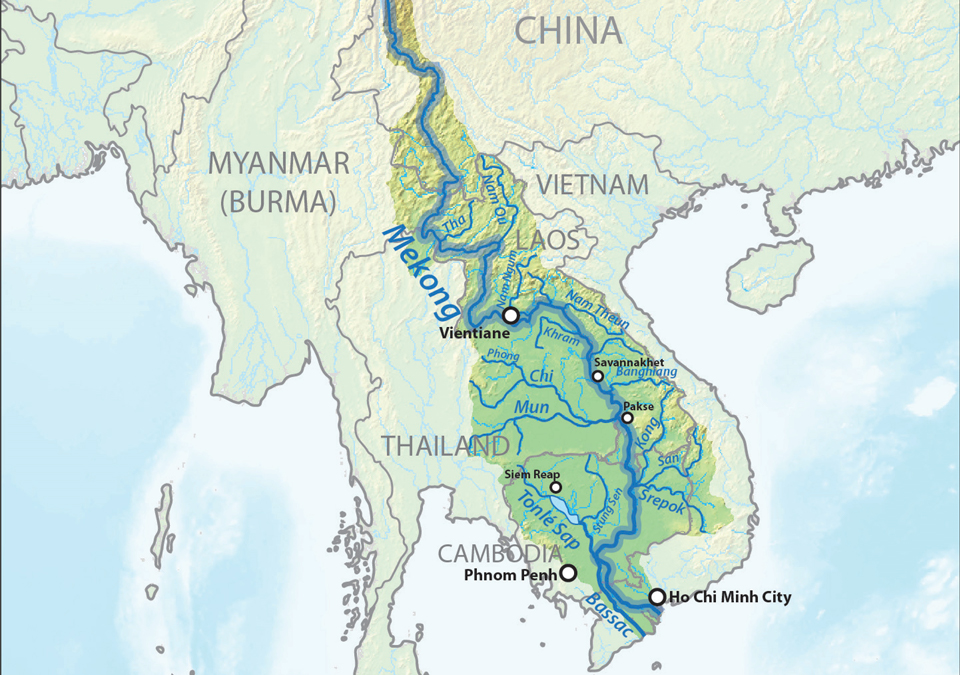 Surprisingly, Mekong River is regarded to have more outstanding biological treasure than the Amazon's river. It is home to thousands of plants, fish, amphibians, and mammals. Mekong River is also the world's largest inland fishery with a total economic value of US$ 17 billion per year. Over 60 million people make their livelihood from the source of the Mekong River through fishing and agriculture.
Flood season in the Mekong River Delta is an annual natural phenomenon on the downstream of the river (Vietnam & Cambodia), mainly between the seventh & tenth lunar month.
Farmers and fishermen regard the high season as the most awaiting time of the year to earn more as the water will wash away saline residue and protect aquatic resources.
Mekong River Tour from Ho Chi Minh city
Day trips and multi-day journeys can be easily arranged from Ho Chi Minh city. Two important things to consider is your choice of accommodation style (either onboard/ cruise or homestay), and your budget.
One day tour
Only 70 km away from Ho Chi Minh City, you can catch the local shuttle bus or ride/drive by yourself to the nearest provinces of Mekong Delta called Tien Giang, Ben Tre, Vinh Long.
Tien Giang Province
To seek for several less touched sites, you may go further to Cai Be Town in Tien Giang province. Consider skipping Cai Be floating market as it is now a crowded spot. Instead, you can visit Kiet ancient house – a big sophisticated house that can offer great insights about how rich people in South Vietnam have lived in the past. You can also wander or bike around the villages. It is an excellent chance to discover verdant orchards, river activities and talk with the locals. Be sure to spot sand & rice barges on the riverway, as well as take a boat ride to small canals of the area.
Vinh Long and Ben Tre Province
Besides, you can make your way to Tan Phong Island, An Binh Island (Vinh Long) or Ben Tre Vietnam. Ben Tre – the "Kingdom of coconut" can offer great local experience with a bamboo boat ride, coconut and rice workshop.  Vinh Long Vietnam is an interesting destination too. Since it is the famous fruit orchard of the delta and it has the uncrowded Tra On market and unique cuisines. 
Check our Vinh Long Vietnam travel guide to find out more.
Our suggested destinations for the full day Mekong Delta tours from Ho Chi Minh:
       

Ho Chi Minh City – Tien Giang – Ho Chi Minh City

        Ho Chi Minh City

 – Cai Be – Tan Phong Island (Vinh Long) 

        Ho Chi Minh City

 – Ben Tre – Ho Chi Minh City
Two-day tour
If your time permits up to 2 days, choosing to stay overnight on board of a traditional junk or at an authentic homestay is a great option to discover this mighty delta. You can now visit two destinations leisurely.
Can Tho city
Besides the places mentioned above, Can Tho is also a top choice for visitors. It takes 170km to get from Ho Chi Minh to Can Tho, making it a suitable place for trips of least two days.
Can Tho is the 4th largest city of Vietnam, and also the cultural hub of the region. Thus, you can have a more buzzing experience but still are able to enjoy unique traits of the Mekong region. There are many things to do in Can Tho that can level up your experience.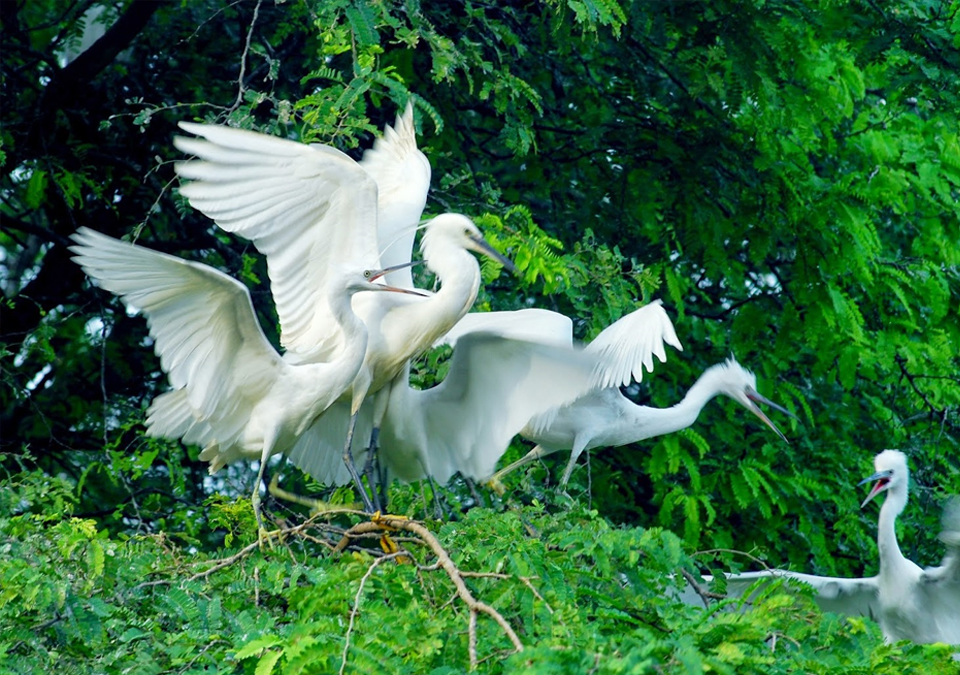 In Can Tho, be sure to visit either Cai Rang or Phong Dien market – two of the top 5 Mekong Delta floating markets. What's more. If you are more natural-oriented, Bang Lang Stork garden will be your must-visit. Since you can witness a variety of stork species in their habitat in the beautiful setting of dawn and dusk. Can Tho city also has 3 big night markets. You can have a local taste and buy souvenirs such as Vietnam conical hats and printed T-shirts there.
Our suggested route:
Ho Chi Minh City – Cai Be – Can Tho

Ho Chi Minh City – Vinh Long – Overnight at homestay – Cai Be

Ho Chi Minh City – Ben Tre – Overnight at homestay/ Cruise – Ho Chi Minh City
Three-day tour
You can make your way down to the lovely colonial town of Sa Dec or beautiful riverside city of Chau Doc from Tien Giang for your three-day Mekong river tour. 
Sa Dec
It takes 130km to get to Sa Dec from Ho Chi Minh city. Sa Dec is home to the biggest flower village in the region, where you can emerge in the beauty of hundreds of different flowers everywhere. There are also unique ancient pagodas in Sa Dec such La Sen Pagoda or Nam Phuong Linh Tu Pagoda that you should not miss. What's more? Huynh Thuy Le ancient house is a fascinating spot to see. It is the place that sets the scene for the French novel "The Lover" of Marguerite Duras. Interestingly, the novel is believed to an autobiography of the novelist, in which she fell in love with a Vietnamese boy in this estate. In terms of architecture, the huge house can awe many travelers with its historical Sino-French design.
Chau Doc
Chau Doc is the town that connects Vietnam and Cambodia. You can find people from the Vietnamese, Cambodian and Chinese communities there. They make ends meet by growing water hyacinths. You can learn more about their lives by wandering around the villages. Besides, you can engage in local workshops of mat making and enjoy the laid-back atmosphere while touring around the city in "xe loi" – a local traditional taxi.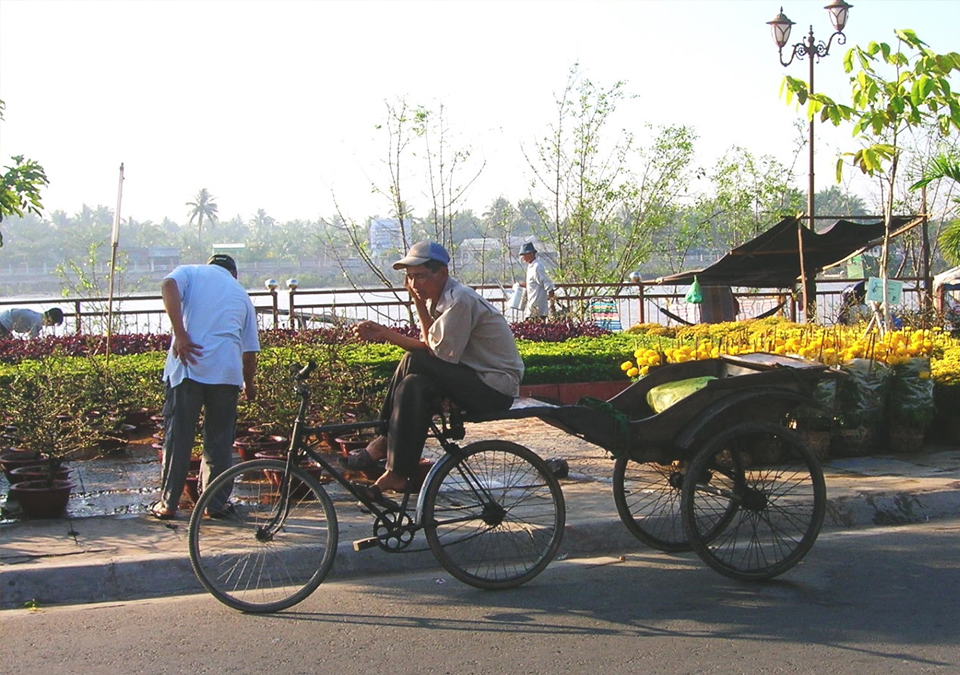 Our suggested route
Saigon – Cai Be – Sa Dec – Long Xuyen – Rach Gia (transfer point to Phu Quoc Island)
Saigon – Cai Be – Sa Dec – Long Xuyen – Chau Doc (pathway to Phnom Penh – Cambodia)
If you plan to stay in Mekong longer, you might want to consider touring to Phnom Penh in Cambodia or do a beach hop in Phu Quoc.
Connecting Phnom Penh or Phu Quoc for your next part of Mekong Delta Tour
For a nicer voyage, you can cruise along the mighty Mekong River in French colonial architecture of luxury cruises with great comfort. These cruise tours last from 2 to 8 days. All of them will visit attractions in Vietnam, but some of them will even go to Laos or Cambodia's region of the Mekong River. 
Aqua Expedition on Mekong River: A seven-night on luxurious 40 guest ship Aqua Expedition sails from My Tho (Vietnam) to Prek Toal near Siem Reap (Cambodia) as a good insight into the flourishing of Khmer culture and rich heritage over the architecture.

Pandaw Laos: Apart from the classic route from Saigon to Siem Reap, guests can join a 10-day journey from Vientiane to Chiang Saen in Laos as a chance to visit 3 countries at the Golden Triangle and the ancient Luang Prabang capital.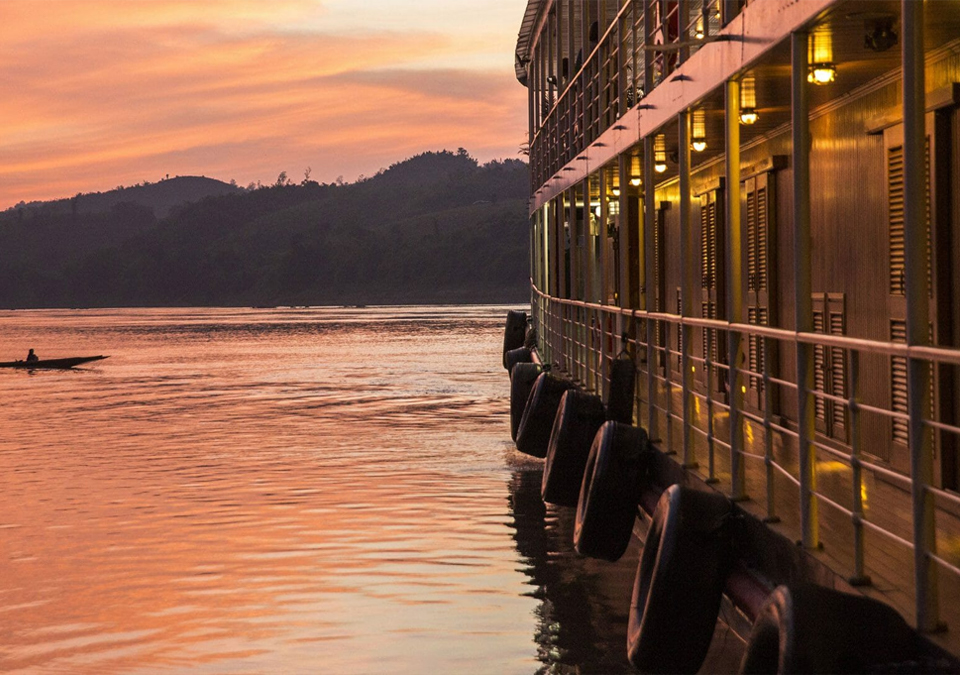 Heritage Line Jahan/ Heritage Line Jayavarman:

Both the majestic cruises of the Heritage Line team offer 5-star service quality that enchants guests with its elegant British Colonial charm and Indian opulence. Life aboard the two cruises lasts for at least 4 – 8 nights to explore the Mekong Delta in Vietnam, Phnom Penh & Siem Reap in Cambodia.  
Wrapping up
As Mekong river travel depends greatly on the water level (high and low season), travel planning can be fairly confusing. Thus, if you meet any troubles, please feel free to ask us. Our travel consultants are willing to help.
We believe the above guide is useful. Especially if you expect your Mekong river journey to be a combination of adventure and leisure. Happy traveling!
Linh Chu – Travel Consultant